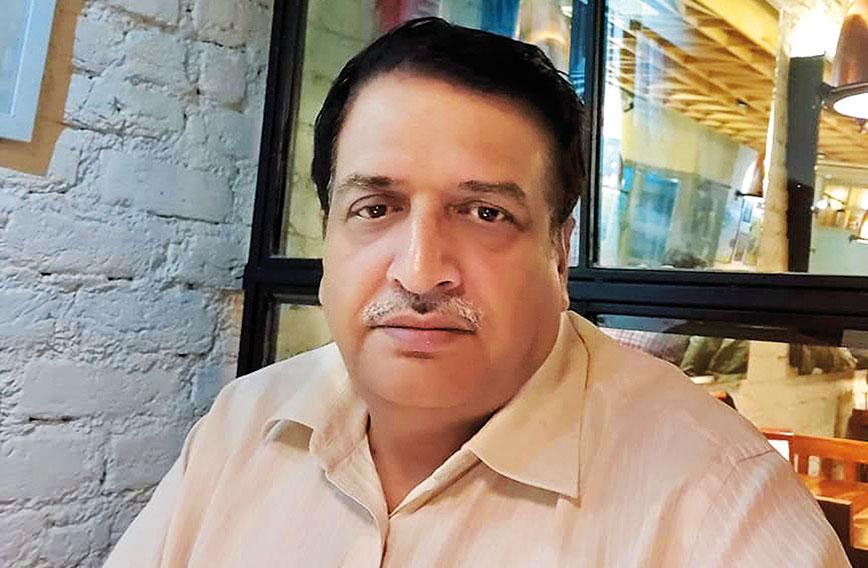 Harsh Jaitli:'I'm not saying it is the BJP or the Congress. Everybody has squeezed NGOs'
Messy regulation and bad vibes are hurting NGOs
Civil Society News, Gurugram
Published: Jun. 18, 2021
Updated: Sep. 10, 2021
VOLUNTARY organizations have increasingly been under pressure to meet regulatory requirements, find funds for causes and cope with COVID-19 and its fallout.
There is a sense that the current Union government led by the Bharatiya Janata Party (BJP) has been making it difficult for non-governmental organizations (NGOs) to function with changes in regulations on income tax and foreign contributions.
Some of the pressure, in fact, dates back to pre-2014 and the government led by the Congress, which, though supportive of social activists, began introducing regulatory requirements that voluntary organizations found difficult and irksome to comply with.
The COVID-19 pandemic has also taken the lives of many activists. The stories of those in the big cities are known while activists in the rural areas and small towns haven't been fully accounted for. There has also been a drying up of Corporate Social Responsibility (CSR) funds for causes with companies tightening their budgets and giving liberally to the PM CARES Fund.
For an assessment of the situation and the road ahead, Civil Society spoke to Harsh Jaitli, CEO of VANI (Voluntary Action Network India), which represents a large number of voluntary organizations across India, particularly small ones in remote areas.
What has been the impact of the coronavirus pandemic on the NGO sector?
COVID-19 has exposed the fault lines in all sectors, whether it's the health sector or the education sector. The pandemic has impacted the social sector across the world. For two decades, I have noticed, there has been a systematic attempt to restrict the space of the social sector globally. Some countries, like China, Russia and currently India, are doing it crudely while other countries are doing it subtly. The pandemic exposed all these fault lines. The day-to-day functioning of institutions, the restrictions imposed, played a major role.
But in actual terms what has it done to NGOs in India?
Earlier, calamities were localized and small-scale, whether it was a flood in Kerala or an earthquake in the Himalayas. These were simpler to manage despite the fact that even local civil society organizations (CSOs) did not have much resources or capacity. Since these were isolated and local they could manage them. But the pandemic has been on such a large scale that worldwide the realization has dawned on everyone that no one can handle it — neither the CSOs nor the government nor even countries.
Along with the first wave of COVID-19 came the migrant crisis. Grassroots or service organizations are always the first to respond to such a crisis. Until a few years ago CSOs used to have a little money with them. Based on those resources they would provide some services. But now income tax laws and the FCRA (Foreign Contribution Regulation Act) don't allow you to save anything. In the past five years CSR funds were another resource for NGOs. But the PM CARES Fund cleaned that out also. So most grassroots organizations have no money. Still, they responded as best as they could.
Fortunately, a lot of CSOs got support from local communities. Like the small business person. Local people provided money, food supplies and other resources. This was the financial impact of regulatory changes made by the Union government.
The second impact was that the first wave was basically managed by the bureaucracy and the police. So to provide services became a tussle for NGOs. The district administration was not ready to give us passes. The question of civic space comes up here too. They would say, 'You cook the food and give it to us, we will serve it'.
The negative narrative about NGOs, publicized by so-called media, impacted the services NGOs are supposed to provide. It was conceded that NGOs were also frontline workers on the ground, but they were not given that status.
Have rural NGOs been more impacted than urban ones?
Everybody has done their bit to squeeze the social sector. I'm not saying it's the BJP or the Congress. Laws were made by the Congress and implemented by the BJP. In the past two decades complicated laws have been made which are very difficult for rural NGOs to comply with. In the past decade a lot of effort has gone into demystifying the regulatory framework for rural NGOs because the penalty of not implementing a small rule was very high.
Small organizations were already facing the problem of compliance. Many of them lost their FCRA licence. If you work in a deprived area there are even more checks on you. The local police starts implementing some unsaid law and wants to know what the NGO does every day. The NGO faces lack of capacity to implement all those regulations.
Secondly, in September the Union government prohibited sub-granting. The budget of small organizations is now even less. Otherwise the system was that large organizations who were good at advocacy and research and had good human resources would raise finances from large international donors. Then they would work with small organizations to implement projects, giving them outreach. The rural NGOs were good at mobilization and working at the grassroots. They were small in terms of budgets.
Earlier, funding from big donors like DFID (Department for International Development) and USAID (United States Agency for International Development) had already reduced since they were forced to give money to the government. Now sub-granting has also disappeared. Small organizations lack the capacity to comply or to generate resources and they are the first to get harassed.
Weren't there CSR funds earlier, though?
See, the tradition of support by the private sector to the voluntary sector is a very old one. The concept of CSR is new, just five years old. We were part of a five-year review carried out by the Ministry of Corporate Affairs. We gave several recommendations which were accepted by the ministry.
In the review meeting the corporate sector said working on advocacy or capacity building or a rights-based approach was not their cup of tea. They want visible results. They were interested in financially supporting projects which yielded very tangible deliverables. Such projects could then be analyzed and reported in their annual reports. That's what the government wanted them to do, they said.
So most CSR money was going into running schools, planting trees, painting competitions…non-contestable issues, easy to understand and calculate. CSR money didn't go into critical development work. Then they would fund us only for a year because they thought they had to report their CSR activities every year in their annual report.
In the recommendations it was made clear that companies can give money for long-term projects just like any international donor. Nowhere is it written that they can't. We were hoping things would change.
But then COVID-19 came along and the PM CARES Fund as well. The Ministry of Corporate Affairs said that money given to PM CARES is also part of CSR. For companies it has always been easier to put money in the PM's National Relief Fund or other government funds. It puts them in the good books of the government and they don't have to do anything.
A lot of money went to the PM CARES Fund. It was supposed to go to CSOs. Now they are saying that if companies give more than their authorized CSR limit they can carry over that expenditure to the next year. Besides, CSR is calculated on the basis of profit. If the economy doesn't do well, they can say they did not make profits.
Is the NGO sector shrinking?
Yes, you can say that it's shrinking. All these changes, like not allowing sub-granting, have had an adverse impact on NGOs. It was done abruptly without any debate in Parliament or any discussions. On-going projects were halted immediately. Large organizations are not able to spend the money they had planned to with their partner NGOs. Small NGOs aren't able to even maintain a small staff to deliver those projects.
It was calculated that around `10,000 crore per year comes in through the FCRA route. For the past seven or eight years there has been no report on FCRA which analyzes how much money we are getting and for what purpose. The number of development organizations receiving money under FCRA is going down. So who is getting FCRA money? All non-profits are registered under one law so money is going to other institutions also. Reduction in resources impacts the capacity of NGOs to implement projects and human resources. So, yes, the sector is shrinking.
How many people does the NGO sector employ?
It is one of the largest employers in India but there is no firm calculation for that. Everything is speculation. The size and nature of the sector, highlighted by studies and the media, says there are 3.2 million NGOs in India. But where has that figure come from? There is no explanation. This figure includes every organization which is a non-profit in this country.
But you can't compare India Habitat Centre with a rural NGO or Batra Hospital with a small dispensary in Gadchiroli or Deepalaya with St Stephen's.
Which projects are the most affected now?
Initially, projects on entitlements and rights-based approach, valuations, capacity building and communication were affected. In the past decade no investment has been made in capacity building.
Earlier, we used to make a lot of films. Now no organization has the budget to produce communication material.
Now the recent amendment has said our administrative expenses can't be more than 20 percent. Apart from implementation, like planting trees, all the work we do is like the software industry. We depend on human resources. If you curtail that to 20 percent you know what gets affected.
We are part of an empowered group for CSOs created under the disaster management rules by the NITI Aayog. They asked us to support them in creating awareness on vaccination, popularizing COVID-19 appropriate behaviour and in importing oxygen and medical equipment from abroad.
We told them all three are prohibited by your FCRA law. For popularizing vaccination or COVID-19 appropriate behaviour I need to undertake a communication exercise but expenditure under that comes under administrative expenditure.
If I get oxygen concentrators from my donor in Germany, it will be categorized as an FCRA asset. I can only use it within my organization. I can't give it to a person in a slum to use or in a rural area because then you will say it's a sub-grant. We requested them to change the law and they asked us to write a letter.
Then you can't go outside in Delhi when there is a curfew. During lockdown you expect people to renew their income-tax certificates, open an account in State Bank of India (SBI). Now, SBI is famous for making excuses not to work. So they said you can open an account in your local SBI branch.
First of all, it was very difficult for grassroots organizations to convince local SBI branches to work extra and open their bank accounts. It was a long struggle for us. Then they wanted NGOs to bring all their board members to the branch to see them physically. Now board members don't live in the same locality. How do you bring them to the bank during curfew? Some of them are over 70 years old and they are not supposed to leave their homes.
Next, what documents are needed? Finally that was worked out with the MHA (Ministry of Home Affairs). It was easier for those living in the NCR (National Capital Region) because they could go to the main SBI on Parliament Street and show those documents. But for rural NGOs it was tough. Your documents go back and forth. First they get stuck in the local SBI branch and then in the main SBI branch.
Do you think it would be an advantage to have a single law governing the voluntary sector as was proposed by the Congress many years ago?
We worked on that. A good law was made. The Planning Commission formed a committee. But it was rejected by the law ministry. They said it is a state subject. We approached the prime minister. We said we should have a single law as you have for the private sector like the Companies Act. The Ministry of Corporate Affairs was asked to draw up a law which they did. They called it the Multi State Society Registration Act. It talks about NGOs working in more than one state. But smaller organizations working in one state weren't included. So it was like dividing the sector.
After that no one has taken an interest. A sub-committee of the NITI Aayog is working on a regulatory framework for the sector. We are part of that.
What has been your experience of working with the NITI Aayog?
There was no space for NGOs when they first shifted from the Planning Commission to the NITI Aayog. The Planning Commission had an NGO cell headed by Lalit Kumar and Syeda Hameed. For the past two or three years they have started interacting with NGOs.
Under the Congress the nature of NGOs they used to call was different. Likewise with the NITI Aayog. The nature of NGOs invited for consultation changes according to the party's ideology.
During the COVID-19 crisis their respect for NGOs has gone up. Never in the past seven years has the PM appreciated the role of NGOs. But this time he has been quoted as having appreciated their role. The NITI Aayog has created 17 groups to work with NGOs on health, education, Sustainable Development Goals (SDGs), regulatory framework and so on. We asked them to work on a national policy for the voluntary sector. That is being worked on. But they have their own limitations. When disaster comes, the relationship with NGOs improves but when disaster disappears, the goodwill also disappears.