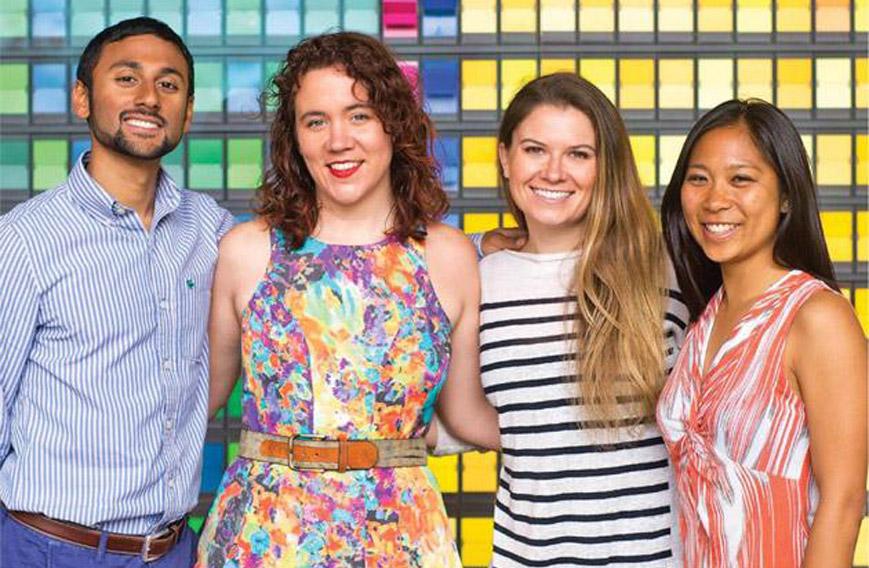 Noora helps families with patient care
M-R Abraham, Bengaluru
Published: Dec. 22, 2015
Updated: Mar. 25, 2020
When a patient is in hospital in India, he is likely to be accompanied by a number of people — parents, siblings, children, may be even a neighbour. Yet, in most healthcare systems — in India and abroad — these people just wait around while the patient undergoes surgery or convalesces. But what if they could play a more active role as caregivers?
That is the mission of Noora Health, a non-profit which equips frontline hospital staff, usually nurses, to educate patients' relatives in everything from hand-washing and basic hygiene to checking for a pulse and dressing a wound. That empowers the family to care for the patient not just in the hospital but during convalescence at home, reducing repeat visits and dependence on doctors and significantly lowering the cost of healthcare.
"Families have been less formally involved in the loved one's care during the hospital stay because it's assumed that they will add a burden to the system," explains Edith Elliott, CEO and one of Noora's co-founders. "The interesting thing is, by engaging families and training them in groups, we are able to save the nurses and the healthcare system time and money."
Three years ago, Noora began as a project at Stanford University's 'Design for Extreme Affordability' class. Elliott, a 31-year-old international development graduate, teamed with an engineer and two doctors in the interdisciplinary class. They initially thought of tackling patient flow in hospitals. But, on the ground in India — a country which none of the four had visited before — they quickly learned through talking to doctors, nurses and even security guards that the real issue was the role of the patient's family.
As their work progressed, the four found themselves transitioning from students to social entrepreneurs. The team partnered with Dr. Devi Shetty and now offers its 'Care Companion' programme in 16 Narayana Hospitals.
Noora Health was named after the mother of one of its first patients, a child undergoing heart surgery in Bengaluru. The programme not only trains hospital staff but also offers instructional videos in Hindi and five regional languages, as well as brochures and infographics for families to take home. Underlying all of its work is one of its core values: empathy.
"We want to make people feel supported and loved and not simply brought in and out of the system," says Elliott. "Deep compassion is the forward-facing sentiment of the programme. It's easy to put yourself in the patient's shoes."
She speaks from experience. In their small town in Colorado, US, her mother was diagnosed with a brain tumour when Elliott was a teenager. She became her mother's primary caregiver and helped her to re-learn nearly everything, including walking, eating and writing. That experience and the death from complications owing to HIV/AIDS of a close family friend spurred her interest in healthcare. She spent five years at two large non-profits and worked in sub-Saharan Africa and Eastern Europe before the Stanford class altered her path.
Noora Health has found early success. It was chosen as one of a handful of social ventures for the prestigious Y-Combinator, a start-up accelerator based in California. And this year, Elliott was elected to the prestigious Ashoka Fellowship, in recognition of her passion for transforming healthcare through a new solution which also has the capability to be replicated anywhere in the world.
In addition to Narayana Hospitals, Noora has also partnered with Sutter Health, a private hospital chain in California. This revenue-generating US tie-up helps to fund the India operations. The long-term vision is for every hospital in the world to engage family members in a formal programme like Noora Health, leading to a fundamental shift in healthcare systems.
"We hope to prove the value of the family caregiver," says Elliott. "In the long run, we would like to see this model become a part of the global health toolkit and the standard of care."
As Elliott and her colleagues at Noora work toward that goal, she says they must not only retain focus on patients and families but continue to "delight them".
"The users came up with the idea and helped us develop the programme," explains Elliott. "We might have put the puzzle pieces together, but the patients, hospitals and families provided those pieces."
Mary-Rose Abraham is a Communications Consultant at Ashoka India