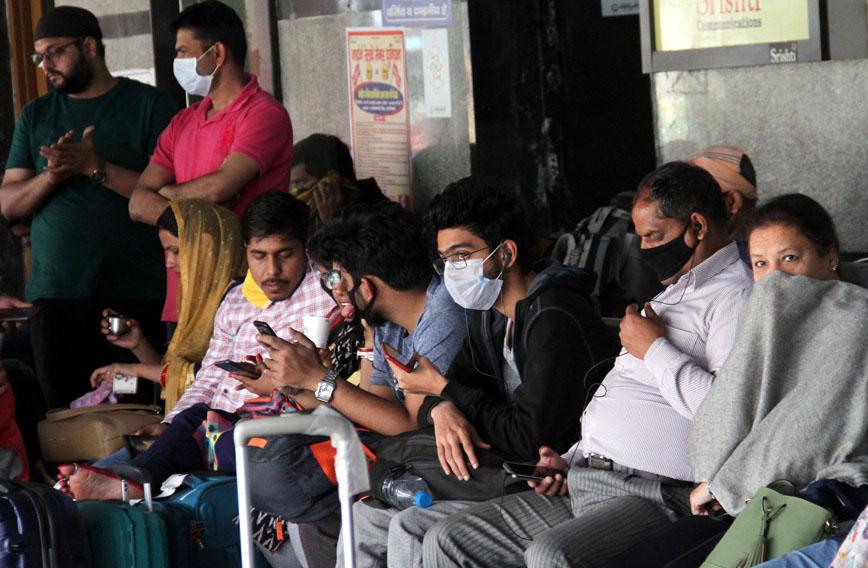 People waiting to go back home at New Delhi Railway Station | Picture by Shrey Gupta
Corona stress? Here are helplines
Sidika Sehgal, New Delhi
Published: Apr. 03, 2020
Updated: May. 28, 2020
A 20-year-old man, who had returned from the United Kingdom and spent 14 days in home quarantine, found that life was just not the same again. He was staying up late to take online classes and talk to friends and as a result he was waking up late. He couldn't make his contribution by way of household chores or better organize his time and there was growing friction with his family.
As his anxiety mounted, he came across the Covid Helpline on social media. A counselor listened to him patiently for 40 minutes. She helped him break down all the tasks he had in a day and helped him make a schedule that would allow him to attend his classes, sleep by midnight and wake up in time to help in the house.
The Covid Helpline is one of a crop of initiatives directed at helping people cope with the emotional, mental and social stress arising from the lockdown and the trauma of staying safe from a virus about which medical knowledge is limited.
Psychologists for India is similarly offering free counseling to individuals in distress. It is also helping sort through workplace related issues by offering webinars to start-ups and small enterprises whose teams face challenges in working remotely.
A voluntary group of Mumbai doctors headed by Dr Tushar Shah has offered telephonic guidance on Covid-19. They clarify that it is guidance and not treatment. They call themselves Physician Volunteers for Telephonic Guidance on Covid-19.
These doctors have generously put out their phone numbers fully aware that they could be inundated with calls.
Plunes.com, an online hub for connecting people with doctors and lawyers, has a 24x7 helpline. It is also offering Covid-19 tests at a discount of up to 50 percent based on where the person is located. Plunes is ready to collect samples from homes. Of course all the official paperwork required before someone is tested for Covid-19 has to be done.
A public health crisis has many emotional and mental costs. People are worried for their family members who are doctors and nurses and at the frontline of it all. They are scared of losing loved ones to the virus. Others fear losing jobs and not being able to pay their child's school fees. Those who are quarantined at home are beginning to feel isolated. Still others lose sleep over possibly infecting elderly parents and grandparents.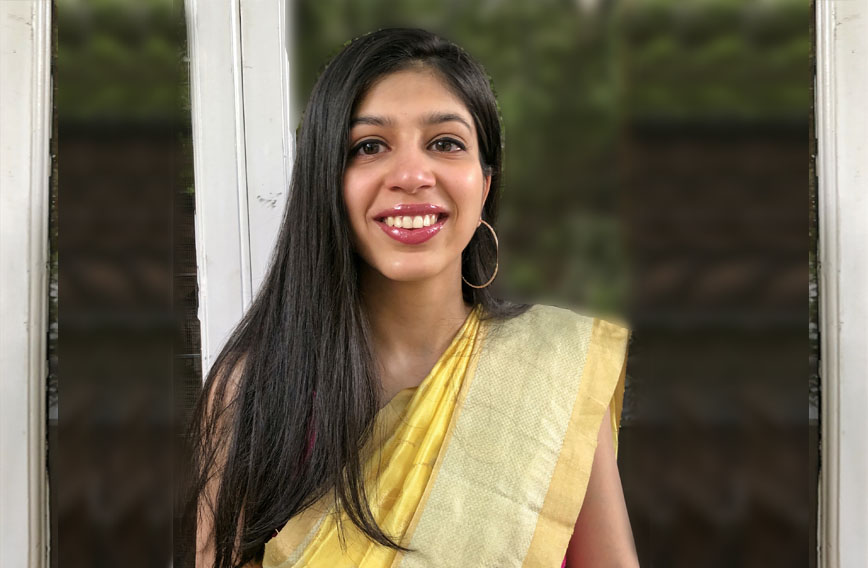 Nikita Gupta started Covid Helpline
Covid Helpline has been started on March 16 by Nikita Gupta, a 21-year-old from Delhi. She studied Psychology at Lady Shri Ram College for Women and graduated last year.
"We've studied that with a pandemic of this kind, anxiety and depression do rise. While I may have the resources to deal with any panic and anxiety I may be feeling, a lot of people don't," she says.
People can reach the helpline via email, text, Whatsapp and on the phone. Gupta is running the helpline with a team of 70 volunteers and her father, who is also a psychiatrist. Nearly half of the 70 volunteers help by creating awareness about the helpline on social media. They are college-going students, who are studying at home and have some extra time on their hands.
The other half are involved in answering emails and phone calls. They are trained psychologists or those who studied psychology but may not be practicing psychologists. Gupta's friends and seniors from college are volunteering their time for the helpline.
Since March 16, the team has answered over 150 queries and concerns. "Some people call because they're anxious about having older parents and grandparents. They don't know how to care for them. They feel stressed because the elderly are at a greater risk and have higher mortality rates," said Gupta. People who have other physical illnesses, like asthmatic people, call because they feel worried about procuring their medicines.
Still others call because they don't know how to keep their young kids occupied during the day. Some people just need advice on managing their time better. Drivers who work with Zomato and other food delivery services worry about their safety and their children's safety. Eighty-five percent of their callers are between 20 to 40 years old.
How to get in touch:
Covid Helpline — +91-77070-70002, covid19helplineindia@gmail.com
Plunes.com — +91-7701805081
Psychologists for India — +91-9000070839
Mumbai Physician Volunteers —
Dr. Tushar Shah: +91-9321469911 (8am – 12pm)
Dr. N Zaveri: +91-9321489748 (4pm – 8pm)
Dr. N Kumar: +91-8104605550 (8pm – 11pm)