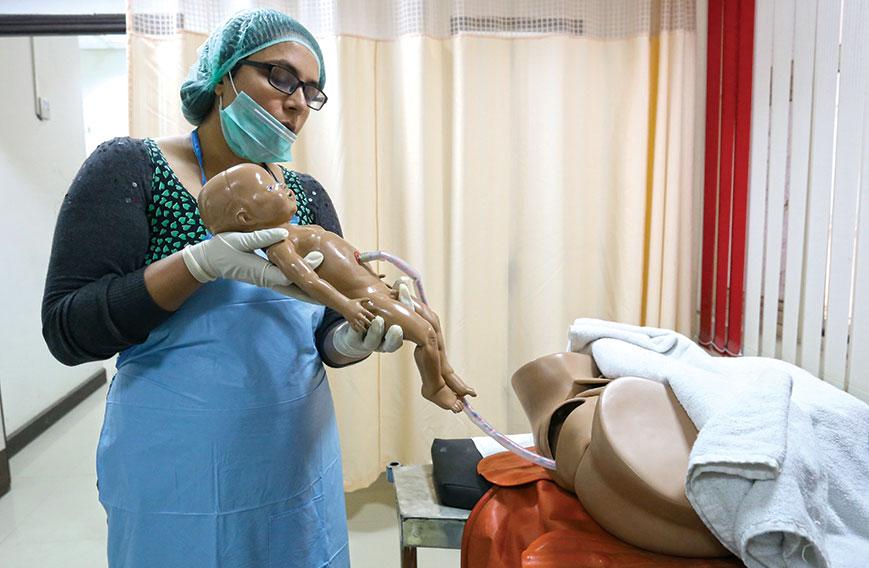 A mannequin is used to demonstrate how to handle a normal delivery
Cadre for midwives to give them status
Kavita Charanji, New Delhi
Published: Dec. 29, 2016
Updated: Jul. 11, 2017
Public health experts, nurses and NGOs working in women and child health programmes are keen that the government create a special cadre of nurse-midwives for rural India. The midwives should be trained, adequately paid and have a clear role.
Although maternal mortality is declining in India, 44,000 women still die every year during pregnancy and childbirth. This accounts for 15 percent of global maternal deaths. Half the women who die in India are under the age of 21.
"If a cadre of trained nurse-midwives is created maternal and infant mortality rates will come down. Doctors are not always available," says Evelyn P. Kannan, secretary-general of the Trained Nurses' Association of India (TNAI).
There is the Janani Suraksha Yojna (JSY), a cash-based incentive provided by the government to promote institutional deliveries in public hospitals and health centres. But it is well-known that such hospitals and health facilities are ill-equipped and overstretched.
Only 10-15 percent of high-risk women need referral by midwives for emergency care and specialist interventions, says Dr Leila Caleb Varkey, a public health researcher and senior adviser at Centre for Catalysing Change. "Evidence has shown that around 85 percent of the time women can go through labour with support from skilled hands, without needing medical or surgical intervention," she says.
"During my training at the Christian Fellowship Hospital at Oddanchatram in interior Tamil Nadu, nurses independently conducted every delivery and doctors were called in only for emergencies. We were completely involved in the entire antenatal, intra-natal and postnatal process," says Kannan.
But as things stand there is no exclusive course for midwives. It is tagged with nursing courses like Auxiliary Nurse Midwife (ANM), Diploma in General Nursing and Midwifery, B.Sc (Hons) Nursing, Post Basic Nursing and a one-year diploma programme called Nurse Practitioners in Midwifery.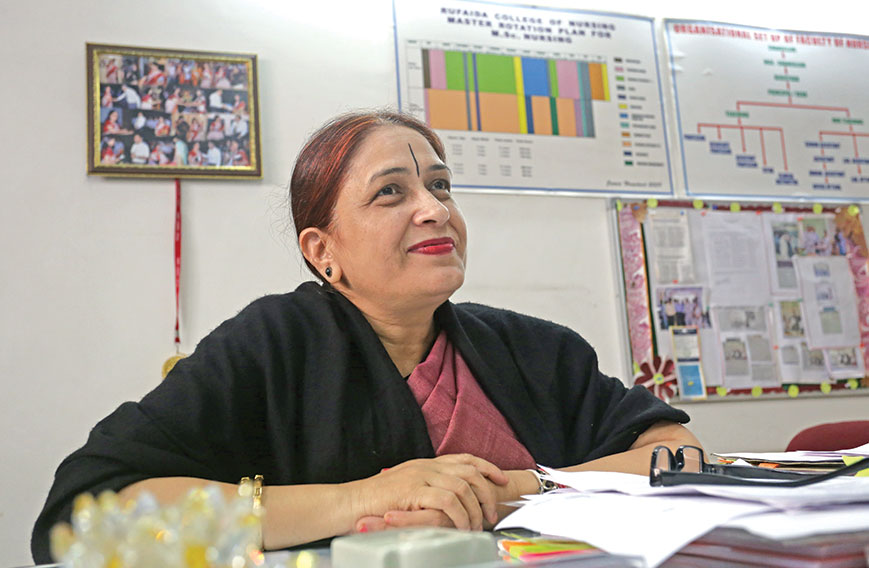 -->