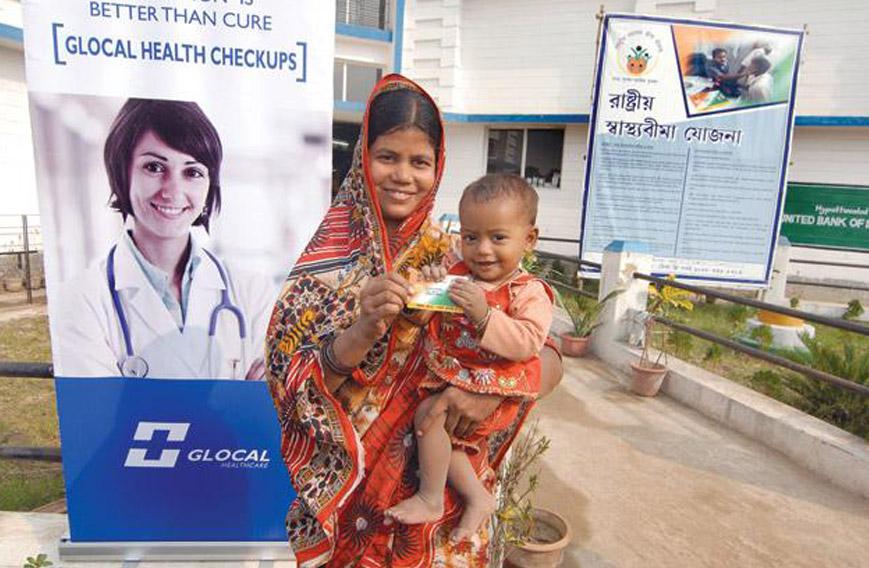 Low-cost hospitals are game changers in healthcare
Civil Society News, New Delhi
Published: Oct. 13, 2015
Updated: May. 02, 2016
Harimati Das, 60, a destitute widow with no children, lives in Panchtupi, a remote village in Murshidabad district of West Bengal. When she was suffering from piles and fistula, kindly neighbours took her for treatment to the Khargram block, some 10 km away. They had heard that a spanking new hospital, clean as a whistle, had sprung up there. They praised this hospital for its caring staff and good food.
People were aware that it was a private hospital, but money was not an issue for the impoverished Harimati. After all, she owned the magic card – a piece of green plastic containing her biometric data – that the government had given her under the Rashtriya Swasthya Bima Yojana (RSBY), which is a health insurance scheme launched in 2008 for Indians living below the poverty line (BPL).
Opened in June 2012, the Khargram hospital is one of five that Glocal Healthcare Systems Pvt. Ltd. (GHSPL), a social enterprise based in Kolkata, has set up in a short span of 20 months. The company was launched in late 2010. Encouraged by RSBY, which gives a family up to Rs 30,000 a year for healthcare, Glocal has created a sustainable business model for inexpensive hospitals that have the potential to bridge the huge gaps in India's health delivery system.
The government has failed to provide adequate healthcare infrastructure in rural areas. Most private sector hospitals on the other hand prefer to chase profits. They offer super specialty facilities and charge high fees.
Under RSBY 30 million cards have been issued and some 150 million people are covered by the scheme. Hospitals have been empanelled and insurance companies have been selected. The costs of procedures have been fixed. The scheme is computerised and cashless with money transferred directly to the hospital. But the ...