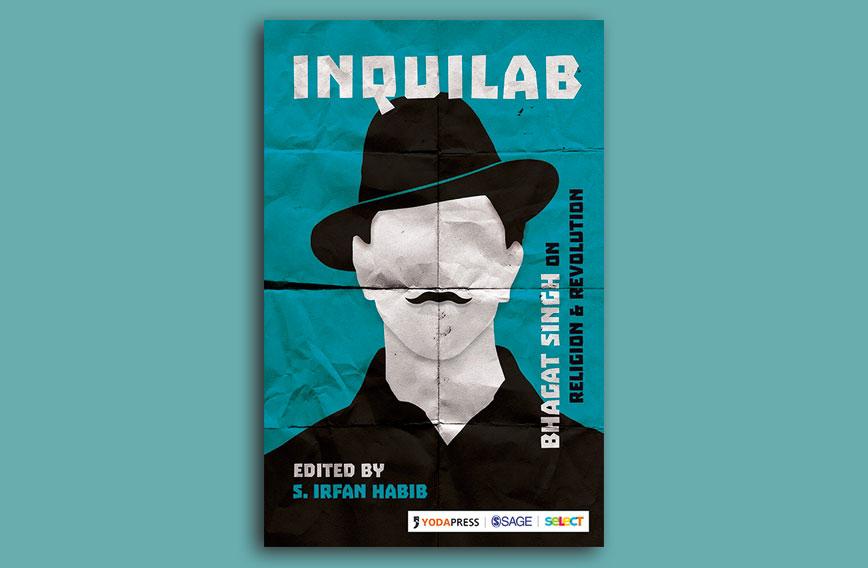 Timeless ideologies: Why Bhagat Singh is immortal
Murad Ali Baig
Published: Jan. 17, 2019
Updated: Feb. 20, 2019
Everyone knows that Bhagat Singh was one of the most celebrated martyrs of India's freedom movement but very few know that he also made a major contribution to the ideas that drove it. In his very short life he wrote extensively in Hindi, English, Urdu and Punjabi on a wide range of socially relevant subjects. He was just 23 years old when he was hanged by the British in March 1931 for shooting and killing a British police officer. This shooting and other daring revolutionary activities like throwing bombs and leaflets into the Delhi Legislative Assembly along with his radical writings made him much more than just a martyr. He became one of the most iconic personalities of India's freedom struggle.
Irfan Habib, who has edited this compilation of his main writings, is an eminent historian whose preface and introduction underline the impact of Bhagat Singh's short life. Habib writes, "Bhagat Singh was committed to Inquilab or revolution…but it was not merely a political revolution. He also wanted a social revolution to break the old discriminatory practices." Habib says, "…Bhagat Singh is probably the only one after Mahatma Gandhi who evokes such unbounded awe and respect…perhaps because his appeal as a martyr cuts across political ideologies."
Bhagat Singh was born into a prominent Sikh family. They disapproved of a local Sikh school's support of the British and sent him to a school in Lahore run by the Arya Samaj. Bhagat Singh, however, did not believe in any religion and was an unwavering atheist. It is a pity that some Sikh organisations are trying to portray him with a beard and turban. Almost all his photographs show him as clean-shaven and sometimes wearing a hat.
He was a voracious reader who found time to pen a huge number of articles on subjects like universal brotherhood, religion, untouchability, atheism, revolution, anarchy, British oppression, and so on. He said, "There is no place for justice in British imperialism. They do not want to give even breathing space to the slaves and instead want to suppress them. Only sacrifice can save us from this suppression. The eyes of Indian and British members of the assembly will have to be opened."
Later he writes, "If you do not want to join because revolution will lead to anarchy and bloodshed then you are a weakling and coward. If there is chaos, let it be. It will at least bring us freedom. The weak will disappear and the strong will unite. They will love each other leading to universal brotherhood."
On untouchability he writes, "The killer of Ravan and Bali gave proof of his universal brotherhood by eating the used ber of a (untouchable) Bhil woman. Krishna, the man who made his cousins fight, and who quelled injustice from the world, gave proof of his belief in this doctrine by eating the dry rice of Sudhama."
Many of his comments are relevant even today. "We Indians, what are we doing? A branch of a peepal tree is cut and religious feelings of Hindus are injured. We ought to attach more importance to man than animals, yet here in India, they break each other's heads in the name of 'sacred' animals."
The little book will be an eye-opener for most Indian readers even though I wish the publishers had not used some hard-to-read italicisation to highlight Bhagat Singh's writings. A reader cannot, however, help marvelling that such a young man had such profound thoughts and accomplished so much in his short life. The word martyr is bandied about much too loosely today but Bhagat Singh was truly a martyr.