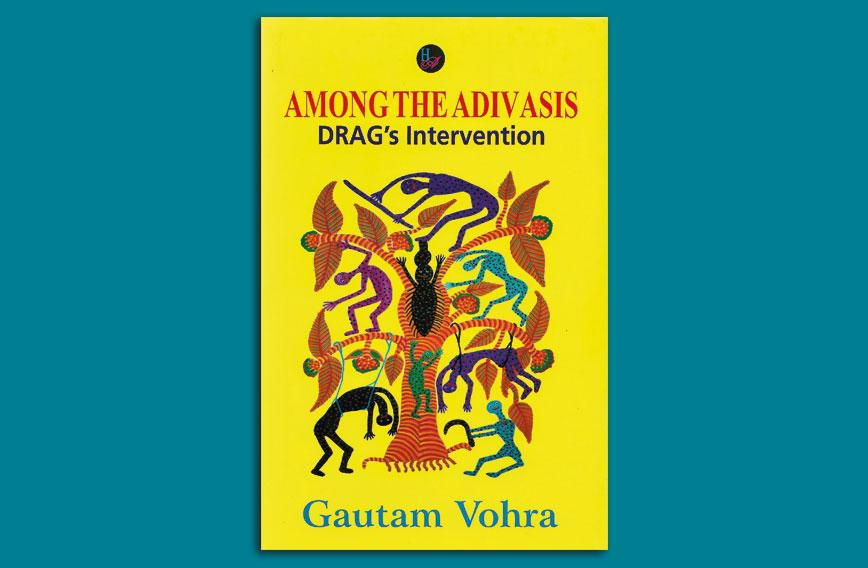 Gautam Vohra on DRAG, the NGO he and many others created to get tribals their benefits
Published: Mar. 09, 2019
Updated: Apr. 23, 2020
The 1980s were probably the NGO sector's most idealistic phase. Young, middle-class people, often with a blue chip education, went into rural India to work with poor and marginalised communities. One of them was Gautam Vohra who started Development Research and Action Group (DRAG) in 1988 after a stint in Cuba. He decided to work for the Katkari and Thakkar Adivasis in Pen taluk of Raigad district in Maharashtra and courageously set up his NGO first in Roha taluk.
The book consists of a series of reports by his field workers, committee members, other NGOs and himself of the many issues an NGO in a forested terrain dotted with hamlets and populated by Adivasis, has to confront.
DRAG's agenda at that time was to ensure that schemes and benefits meant for tribal communities under the Integrated Tribal Development Programme (ITDP) and the Integrated Rural Development Programme (IRDP) actually reached them. Tribal communities in Pen and Roha didn't have basic facilities like water, housing, electricity, schools or livelihood options.
It was tough for the NGO to work in a hilly region with no roads or public transport. Field workers had to trudge through rocky forests and squelchy fields and cross streams with dicey bridges, taking care not to step on snakes or leeches. Once the sun set, there was no light. Naturally, it wasn't easy to hire staff or keep tabs on them.
The administration wasn't cooperative either. Vohra spent much time writing letters and chasing elusive officials. The official in charge of the ITDP programme made endless excuses not to start an agarbatti making programme for the women though the government had sanctioned the money. The district adult education officer dragged his feet over a request for non-formal education for children and an adult literacy programme. Getting clean drinking water for hamlets perched on a hill, reforesting denuded hills, or rearing fish in ponds required tact, patience and persuasion.
Vohra is upfront about DRAG's successes and failures. He doesn't brush anything under the carpet. DRAG had differences with other NGOs, as well as a city-based funder who couldn't see its point of view.
Yet DRAG did manage to get some things done. It organised the women and youth into groups, and got schools and the adult literacy programme going; the agarbatti programme got underway, small loans were disbursed and, under one scheme, the Adivasis got animals like goats and buffaloes, all without paying a single bribe. Also, he writes, the Adivasis became aware of their rights and interfaced with the administration.
DRAG now runs a school in Delhi for underprivileged children, a vocational training centre for women and an organic farm in Manger village in Haryana.