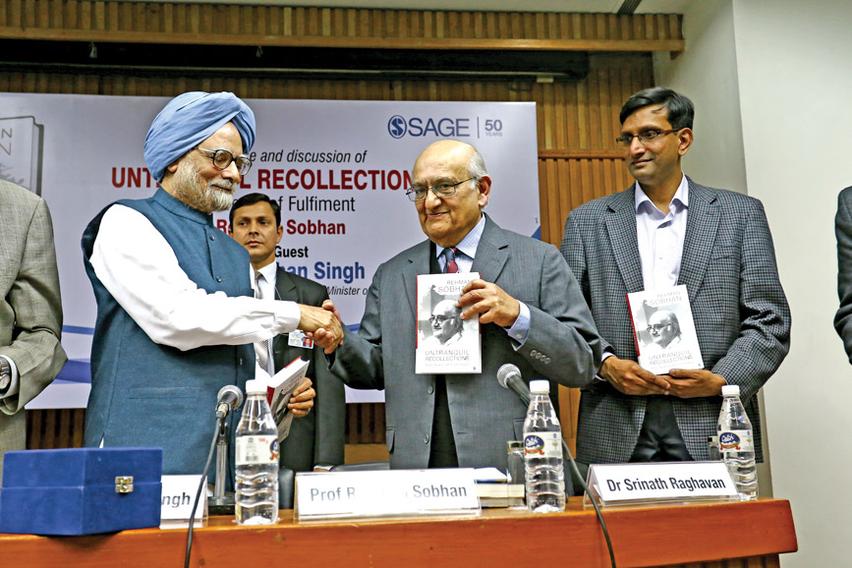 Kavita Charanji
Published: Mar. 11, 2016
Updated: Oct. 08, 2018
Professor Rehman Sobhan says he has sung four national anthems during his lifetime: God Save the Queen, Jana Gana Mana, Pak Sarzamin and Amar Sonar Bangla.
"I don't know if there are many people around who can make that sort of claim but it shows how one' s life has evolved over the years," Professor Sobhan remarked ruefully during the release of his recent book, Untranquil Recollections: The Years of Fulfilment, at the India International Centre in New Delhi. Former Prime Minister Dr Manmohan Singh, his Cambridge colleague, released the book.
Professor Sobhan is founder-chairman of the Centre for Policy Dialogue, a think-tank in Dhaka. Born in Calcutta, Sobhan went to St Paul's School, Darjeeling, and to Aitchison College in Lahore. He then studied economics at Cambridge University.
Professor Sobhan could have easily slipped into the privileged life of a businessman, had he listened to his father. Instead, he found his calling as a respected academic, economist and intellectual in erstwhile East Pakistan where he threw himself into the maelstrom of the freedom struggle that culminated in the bloody birth of Bangladesh.
Civil Society talked to Professor Sobhan about his book, his Cambridge days and his perspective on the formation of Bangladesh.
There is a good body of literature about Bangladesh's Liberation War. Where does your book break new ground?
My book is a memoir. It was not the Liberation War I was writing about. My intention was to highlight my trajectory which began in a fairly elite world. In the normal course of events I would have had no place as a participant in the Liberation War. It was this transition in my life that I have presented.
The climax of my story was the liberation struggle of Bangladesh, the great events that erupted, the peripheral role and, in ...