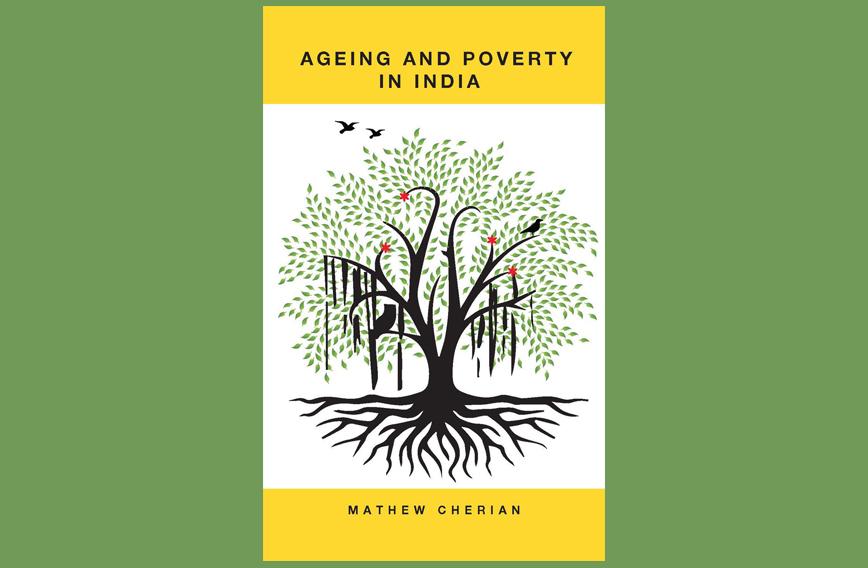 Poverty and the elderly in India
Sidika Sehgal, New Delhi
Published: Jul. 15, 2020
Updated: Jul. 15, 2020
Across the world, the coronavirus pandemic has drawn attention to the elderly. India has a considerable population of older citizens and many don't have savings or an income. Out of 140 million elderly Indians, 30 million live alone and 90 million will have to work till they die. Nearly 53 million are below the poverty line.
"There is a lot of talk about age demographics and in the process, there isn't adequate attention to the problems of the elderly," said Mathew Cherian at the web book launch of his book, Ageing and Poverty in India, on June 15, World Elder Abuse Awareness Day.
"This day is an anomaly because in India we pride ourselves on looking after our elderly," said Cherian, who was CEO of HelpAge India for 17 years. Currently, 65 percent of India's population is under the age of 35. But by 2040, 14 percent of our population will be above the age of 60 and we won't be a young nation anymore. "It is important to put into the pockets of the elderly enough money for subsistence," said Dr Ashwani Kumar, a former Member of Parliament and a panelist at the webinar. Under the central government's Indira Gandhi National Old Age Pension Scheme, people between 60 and 79 years receive Rs 200 per month and those above 80 years receive Rs 500 a month.
"This is nowhere near the minimum wage level in any state or payments under the rural employment guarantee scheme," pointed out Kiran Karnik, chairperson of HelpAge India. According to Cherian, the minimum elderly pension should be Rs 3,000 per month, and this amount should be revised every three years for inflation.
"We believe that old people are being cared for by their families. But their families are also living in destitution," said Nikhil Dey of the Mazdoor Kisan Shakti Sangathan.
There is no doubt that India has fallen short in ensuring social security for the elderly. The public health infrastructure is far from sufficient, evident in the past few months.
"We spend one to one-and-a-half percent of our GDP on health, whereas the international norm is three percent," said Dr N.C. Saxena, former secretary of the Planning Commission. There are just 4,500 geriatric beds in rural India. And of 717 districts, less than 200 districts have geriatric wards.
The pandemic has further marginalized the medical needs of the elderly. "We have forgotten that those who have diabetes or heart problems do not have access to medicines," said Dr A.B. Dey, professor and head of the Department of Geriatric Medicine at AIIMS. Since March, 80 percent of his patients have not renewed their prescriptions. "When you are strapped for cash, you first buy food, not medicines," he added.
The pandemic has pushed governments to think about which citizens seem to count more. "We cannot think of old people as dependants. We need to move beyond these dichotomies of who is productive and who isn't," said Kavita Sivaramakrishnan who has researched public health histories in South Asia.
Karnik also drew attention to discrimination against the elderly in his final remarks. "This emphasis on the young is also a form of discrimination. The old are also a resource for the country," he said.
In his book, Cherian suggests a universal pension, a pension for widows, a separate livelihoods mission for the elderly, a national policy for senior citizens and health security for the elderly. His book is a call for an aged-friendly society. At the end of this manifesto, Cherian underlined that neglect too is elder abuse.
Mohini Giri, who has worked with the widows of Vrindavan, and Dr Muthusami Kumaran, professor at the University of Florida, were also part of the panel. Paranjoy Guha Thakurta, who moderated the book launch, is also the publisher of the book and reiterated that getting a book published during the pandemic wasn't easy. Cherian's family pitched in. His elder daughter helped edit the book and his younger daughter designed the cover. On the cover is a banyan tree, a symbol of longevity and fitting for a book on the elderly.
For copies of the book: https://www.helpageindia.org/book/