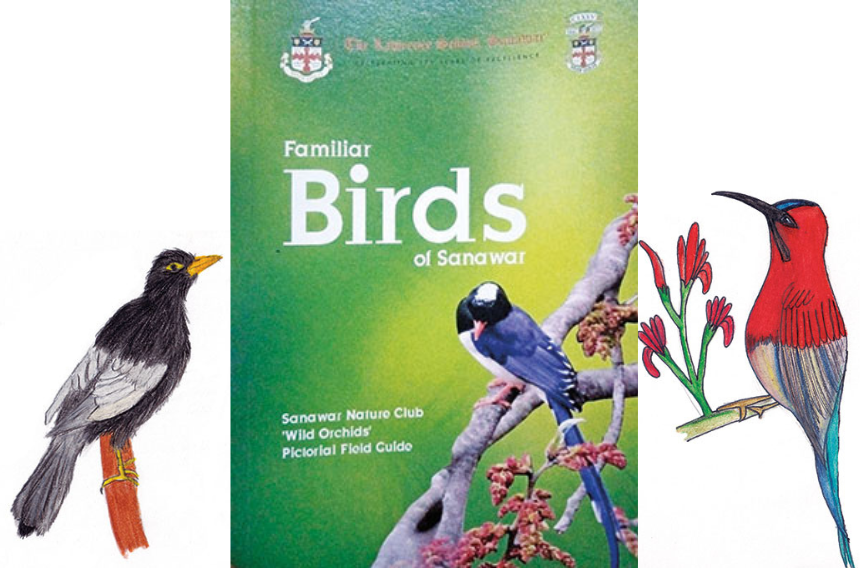 A bird listing in Sanawar
Bharat Dogra
Published: Nov. 12, 2022
Updated: May. 12, 2023
LAWRENCE SCHOOL Sanawar, described by its headmaster, Himmat S. Dhillon, as "arguably the oldest co-educational boarding school in Asia, if not the world", celebrated its 175th anniversary in the first week of October. While the celebration had several sides to it, one contribution that will be remembered for a long time is a beautiful book, Familiar Birds of Sanawar, brought out by the students and teachers together and published formally by Sanawar Nature Club.
Many former students, several in leadership positions (known as Old Sanawarians or simply OS) have also contributed much to this book, rekindling their own memories of the gentle denizens who afforded them so much joy during their school years.
As many as 62 birds greet us in the pages of this colourful book, and there are interesting details about each one. The art work (in the form mainly of sketches of birds) contributed to this book by students is particularly eye-catching, not to mention the several beautiful photographs.
This kind of initiative which involves students closely over several months in the world of birds can bring them much closer to nature. Just like Sanawar (which is located in the lap of the lower Himalayas, quite near the famous hill resort of Kasauli), several other boarding schools are also located in areas with a rich diversity of bird life, and they may be interested in somewhat similar ventures.
While we should celebrate the beautiful world of birds, we cannot and should not turn our gaze away from the many threats faced increasingly by them; to do so would be to fail in our duty towards them. The most obvious threat relates of course to the ruthless axing of trees, much of which is avoidable. Each tree axed means loss of abode for so many birds.
Then there is the big threat posed by chemical pesticides, and in this case the threat can be even more serious for butterflies than for birds. Such threats should also be included in the studies of birds that students take up, and they should be encouraged to suggest various possible ways of preventing, checking and reducing this harm.
Such an exercise would take students to the real challenges of conservation, and equip them with deep understanding of the bird world. This process can be further helped if students are encouraged to interact with local rural communities and benefit from the rich indigenous knowledge of birds and even folklore related to them. It will be interesting to know what they learn from farmers and from village elders regarding birds.
Such studies can no doubt lead to many useful and interesting books, but in addition they can prepare several students to fulfil important duties of conservation as they grow up — the kind of much needed conservation which is also linked to real-life needs of people and communities.