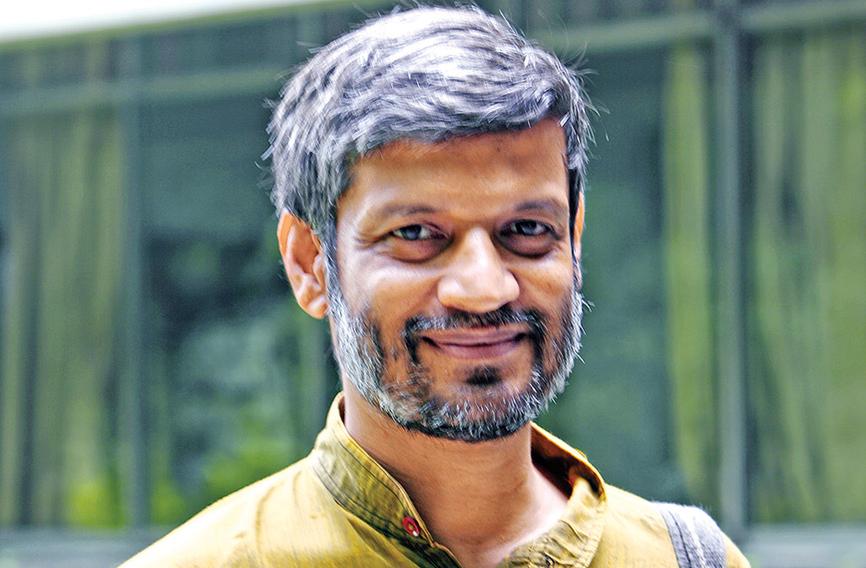 Nikhil Dey: 'We got roughed up. We did not lift a finger'
'We are facing a backlash for fighting corruption'
Civil Society News, New Delhi
Published: Jul. 28, 2017
Updated: Mar. 15, 2019
It's an open secret that corruption flourishes at the grassroots. As money gets siphoned off development plans suffer and villages don't get the roads, irrigation, drinking water, health facilities and so on that they deserve. Invariably, it is the sarpanch of a village who orchestrates the corruption.
The Mazdoor Kisan Shakti Sangathan (MKSS), led by Aruna Roy, Nikhil Dey and Shankar, has been fighting this kind of entrenched corruption in Rajasthan for many decades. They realised early on that information was their most potent weapon against corruption. Thus, they launched the epic Right to Information (RTI) movement which culminated in a strong national law in 2007.
But taking on entrenched local interests remains fraught with challenges. Recently, four MKSS comrades — Dey, Naurti Bai (in the Civil Society Hall of Fame), Ram Karan and Chotu Malakar — found themselves sentenced to four months in jail by a Kishangarh court on trumped-up charges of 'voluntarily causing hurt' and trespassing.
This obscure case dates back to 1998 when the activists were merely trying to get information from the obdurate sarpanch of Harmada gram panchayat, a liquor contractor named Pyare Lal Tak. Villagers had complained to the MKSS that they weren't getting their entitlements to a slew of government schemes including one for housing and toilets.
Nikhil Dey spoke to Civil Society about the case and why the fight against corruption at the grassroots is running into rough weather and getting derailed.
Tell us how the MKSS got involved in the fight against corruption.
We began fighting against corruption and for basic legal entitlements like minimum wages, employment, and food back in the mid-1990s. That's the time when MKSS and its activists were always being called liars. Those who were thieves were taking the high moral ground. One example: people weren't being paid ...
X
You've read out of 3 free articles this month. For full access SUBSCRIBE NOW
Already a subscriber? Login