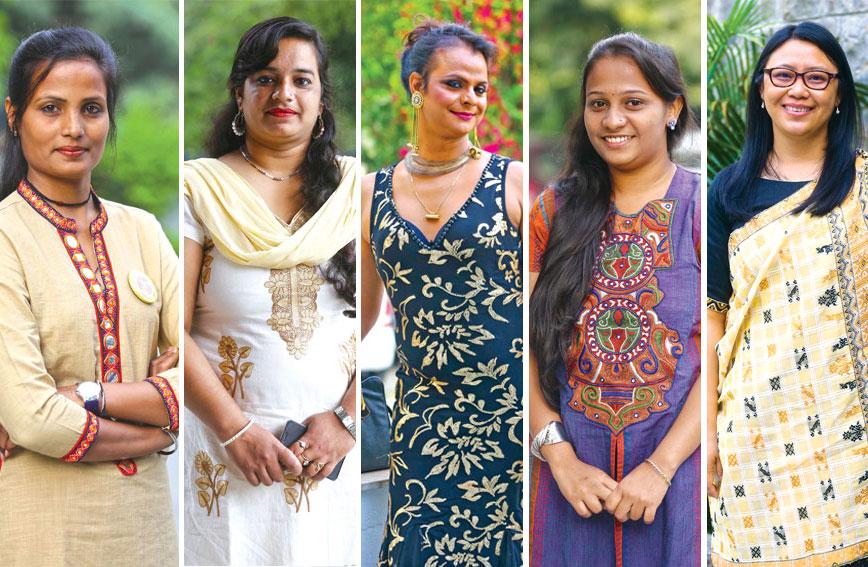 The many stories of Saahas from all over India
Kavita Charanji, New Delhi
Published: Apr. 21, 2017
Updated: Jan. 29, 2020
Annu Kumari was just three years old when she was married off by her family. The daughter of a Dalit vegetable seller, she is from Kishangarh in Ajmer district of Rajasthan. When Annu grew up, she joined the Mahila Jan Adhikar Samiti and, with great perseverance, got her marriage declared null and void. She went to college and now has master's degrees in history and English as well as a B.Ed. Annu wants to become a teacher. "My battle against child marriage was a small one. I faced so much pressure to get married but I feel education and relationships are much more important," says Annu, who now fights for Dalit girls' right to education.
Annu was one of seven individuals to be honoured with the Saahas Awards by Women in Security, Conflict Management and Peace (WISCOMP). Founded in 1999, WISCOMP is an initiative of the Foundation for Universal Responsibility of His Holiness the Dalai Lama (FURHHDL).
"The awards recognise people from different parts of India who work quietly and tenaciously to counter gender-based violence, reclaim agency and become change agents," says Dr Meenakshi Gopinath, a political scientist and former principal of Lady Shri Ram College. The think tank works to build a culture of co-existence and non-violence from a gender perspective.
"WISCOMP is an important part of His Holiness' commitment to work with young people, empower women and nurture gender justice," says Rajiv Mehrotra, trustee and secretary of the foundation.
Deepa from Dehradun was another awardee. A survivor of domestic violence, she now lives independently with her two children. She helps other women survivors of domestic violence. She is also part of Appropriate Technologies, an NGO that works for women's right to livelihood in the hilly regions of Uttarakhand.
Sonia Khatri from Panipat in Haryana was honoured for her ...