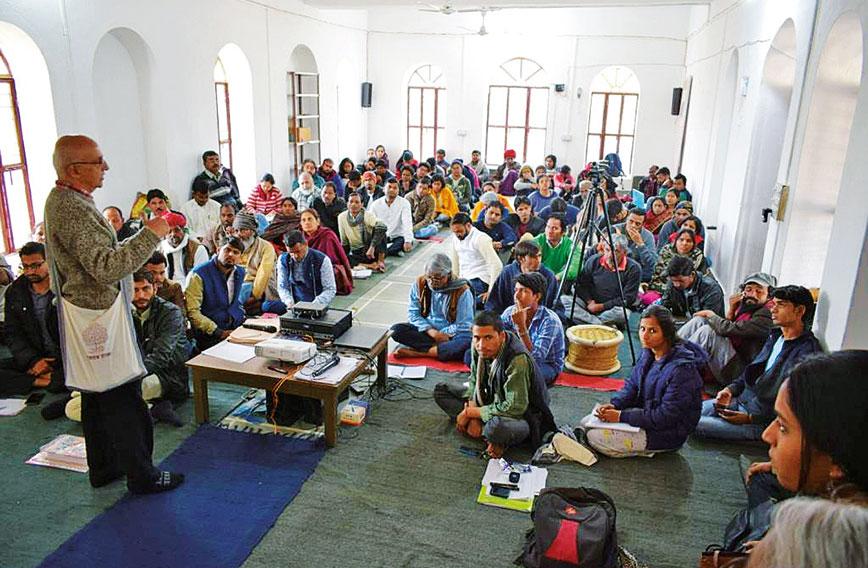 Social activist Harsh Mander speaks to students and fellows
Democracy Fellows take stock in Rajasthan
Bharat Dogra, Bhim (Rajasthan)
Published: Mar. 01, 2018
Updated: Mar. 15, 2019
About 50 Democracy Fellows of the Loktantrashala, who have completed the first year of a three-year fellowship, gathered recently to talk about their work among poor and marginalised communities.
The Loktantrashala or School for Democracy has its campus at the village of Badi ka Badiya, a few kilometres from Bhim in the district of Bhilwara in Rajasthan.
The school seeks to promote democratic values through an understanding of the Indian Constitution. It sees itself as a space where adult learners of different backgrounds can delve into the theory and practice of a functioning democracy.
The fellowship programme is one of the Loktantrashala's initiatives and supports work by grassroots activists and organisations.
The fellows bring to the school their diverse and enriching experiences and they take away a deeper understanding of democratic systems and values.
The fellowship is a hugely important aspect of the Loktantrashala's work because it combines practice and theory. Much like mid-career professionals take courses to improve their knowledge, activists who become Democracy Fellows get an opportunity to reflect on their work and the theoretical contexts that define what they do.
The Loktantrashala trains fellows to understand the Constitution and its provisions on equality, justice and secularism. Under the guidance of reputed and experienced social activists like Aruna Roy and Nikhil Dey, fellows also learn about non-violent, peaceful struggles to achieve such rights.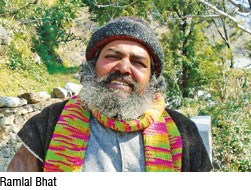 Ramlal Bhat, one of the fellows, comes from the community of traditional puppeteers whose occupation has been badly hit over the years. While some new opportunities have opened up thanks to tourism, on the whole, traditional puppeteers and acrobatic artistes or nats have suffered a lot. Ramlal is an exceptional artiste who linked up with the development sector and learnt to use puppets to deliver social concerns and ...