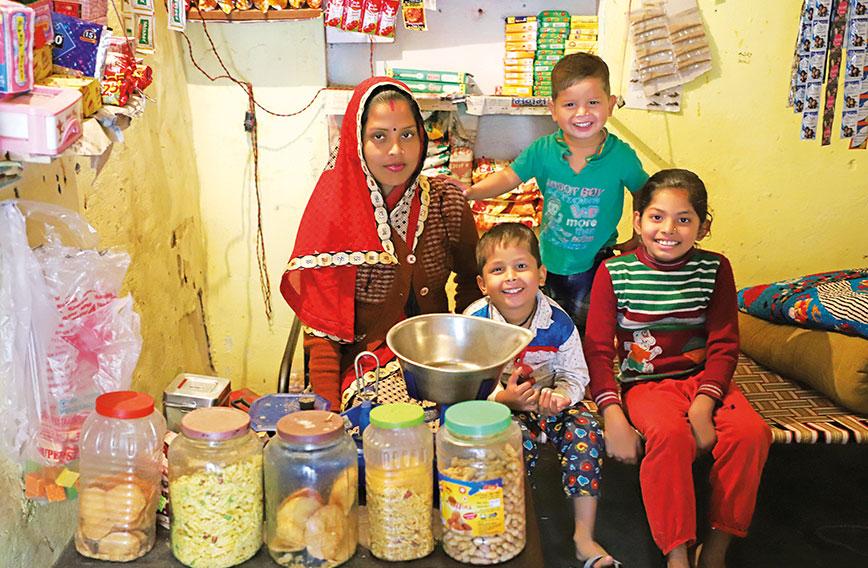 Guddi, a beneficiary of the SOS Family Strengthening Programme, in her small shop with her children
SOS India has been reaching out with success
Kavita Charanji, Faridabad
Published: Feb. 02, 2018
Updated: Mar. 15, 2019
In SOS Children's Villages, homeless children and single mothers are brought together to live as families in a home environment. With 32 projects in 22 states and 25,000 children under its care, SOS's operations in India are its largest internationally.
"In our villages, the focus is on giving every child a caring and loving family and creating a community so that they are not in child care institutions but belong to a family and home," says Anuja Bansal, secretary-general, SOS Children's Villages of India.
The India operation has been successful in tackling numerous new issues from shrinking funding, to bringing up older children, the impact of new technology including social media, and more.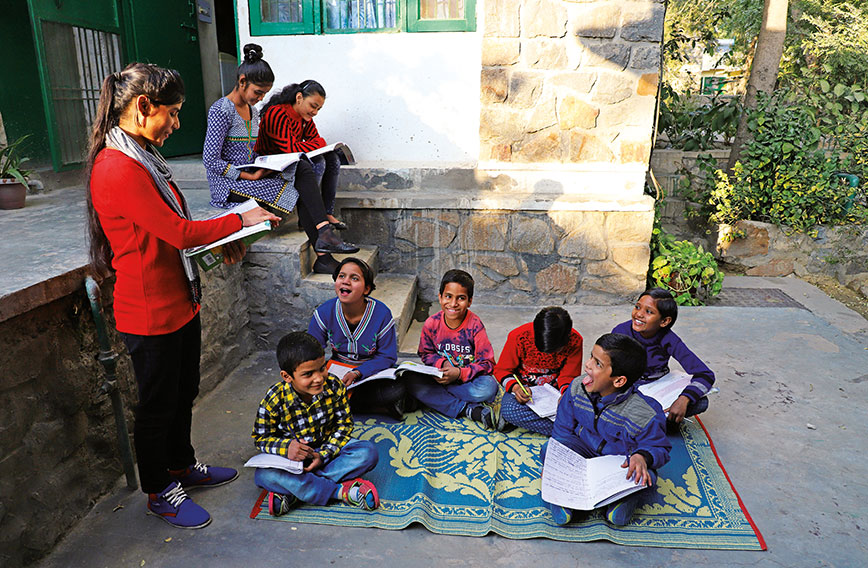 A happy family of nine studying outside their home in the SOS Children's Village
But perhaps the most significant achievement since the villages were first set up in 1964, has been to reach out and boost SOS Children's Villages' Family Strengthening Programme (FSP) which helps vulnerable families take care of their children.
The FSP dates back a decade, but has received an impetus in recent years. It is aimed at preventing abandonment of children by vulnerable sections such as single women, widows and below poverty line (BPL) families.
The FSP runs in slums and rural areas that lie within a 30-km radius of an SOS Children's Village. The programme, which runs for a time span of three to five years, has empowered many families economically and socially.
By strengthening education, health, nutrition, and vocational training, the needs of the children are addressed. Self-help groups (SHGs) of women are organised and are helped to become financially literate and boost their income.
The child's caregiver, usually the mother, sometimes the father or an elder sibling, is helped to earn a livelihood through livestock ...