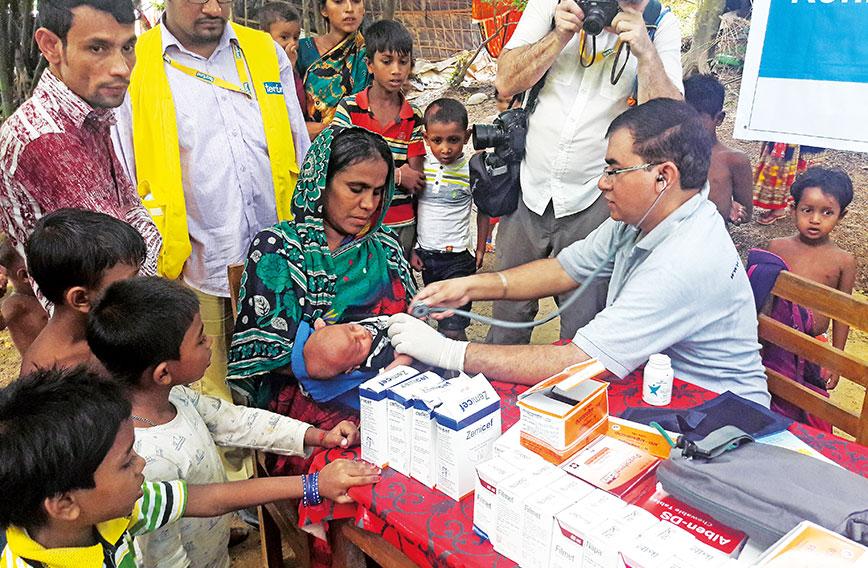 Dr Ravikant Singh at a Rohingya Camp
Doctors For You in Bangla Rohingya camp
Civil Society News, New Delhi
Published: Oct. 20, 2017
Updated: Jan. 29, 2020
As people of the Rohingya community continue to flee persecution in Myanmar, a major health emergency is unfolding in refugee camps set up in Bangladesh.
The camps are overflowing with people, most of them women and children who are undernourished and vulnerable to contagious diseases — prompting humanitarian physicians from all over the world to rush to Bangladesh to provide medical aid.
India's Doctors for You (DFY) founder, Dr Ravikant Singh, has been among the physicians staying at Cox's Bazaar and travelling 30 to 40 km to the camps each day. When we spoke to him on WhatsApp from Delhi, he had been there 10 days.
"I have been attending to people at the Hindu Rohingya camp, which has fewer inmates. But the overall numbers in all the camps are swelling and are expected to touch 800,000," Dr Singh said.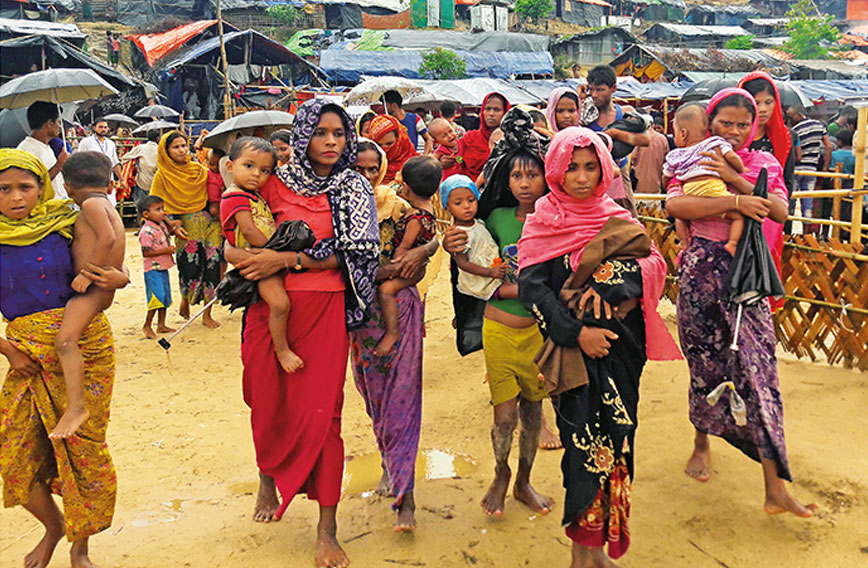 Women and small children largely make up the inmates of the camps
Rohingyas are mostly a Bengali-speaking Muslim minority community in Myanmar. There are however a small number of Hindu Rohingyas. Myanmar has never accepted the Rohingyas, saying that they came during the turmoil of Partition in the subcontinent as illegal refugees and have no proof of having settled in the country before 1948.
"Most Rohingyas are Muslims and a few are Hindus, but I don't see any evidence of religious antagonism or of the Rohingyas being terrorists and so on as has been reported in certain quarters. What is happening in Myanmar is genocide of the community," Dr Singh said.
"The refugees, as far as I can see, are just innocent women and children. Their physical condition is very weak, having had to escape from Myanmar on foot and in boats. Many of them haven't eaten in days. Since Myanmar didn't invest in ...