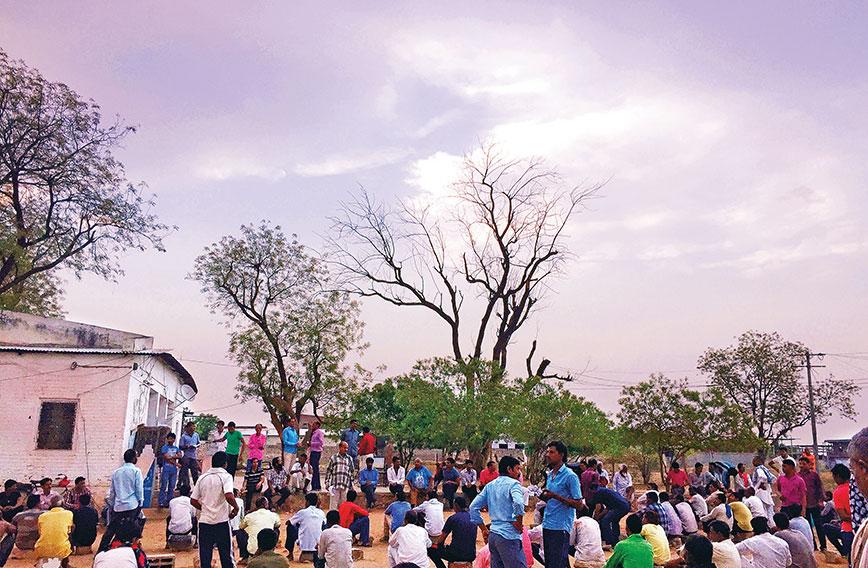 Open prisons are cheaper, better, says study
Amit Sengupta , New Delhi
Published: Apr. 11, 2018
Updated: Jan. 29, 2020
Rajasthan's open prisons may become the model for prison reforms in the rest of the country because they have been found to be humane, safer and inexpensive to maintain.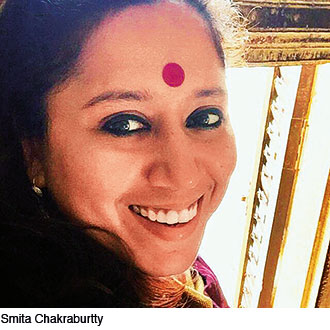 The successes in Rajasthan's open prisons have been highlighted in research done by Smita Chakraburtty, a criminologist from Kolkata, now based in Jaipur. Her findings have found resonance in the Supreme Court.
India has only 60 open prisons, but an important proposal before the Union government is to have two open prisons in each of the 640 districts of the country.
The proposal is a long way from being adopted but it has the potential of transforming the way people who have not committed heinous crimes are incarcerated.
Chakraburtty was asked to study the open prison system in Rajasthan and elsewhere in India and make recommendations. She interviewed 428 prisoners in 15 open prisons of Rajasthan.
In addition she looked at closed prisons and documented the experiences of prisoners in 58 prisons of Bihar.
Justice K.S. Jhaveri, executive chairman of the Rajasthan State Legal Services Authority and the second seniormost judge in the Rajasthan High Court, has endorsed her report submitted in November 2017. The report was released in the public domain on 20 November — National Law Day. The Chief Justice of Rajasthan launched the report and it has been forwarded to all DGs of prisons across the country.
Chakraburtty has found that an open prison is 70 percent cheaper than a closed prison. For instance, the cost per prisoner in Jaipur Central Jail's closed prison is Rs 7,094 per month. However, at the famously successful Sanganer Open Prison, near Jaipur, the cost per prisoner is only Rs 500 per month. There are about 356 prisoners in the Sanganer Open Prison. Open prisons require only one staffer per 80 prisoners, unlike the huge staff and security apparatus in closed prisons.
Huge infrastructure is not needed for open prisons. Multi-storied residential areas can be built or two-room modest homes for families. In rural and forest areas, huts can be constructed by the prisoners as a collective effort and local craft, agriculture and small-scale cottage industries can become integral to the political economy of the open prisons.
Pregnant women, mothers, women who have been isolated by their families or communities, single women, and those with disability, can live productive, creative and healthy lives in a shared space in an open prison.
Explained Chakraburtty: "In Rajasthan there is no specific open prison for men or women. They are gender neutral, all prisoners staying in open prisons stay with their families. They are more like prisoner colonies where both male and female prisoners live. Prisoners who are single can come to the open prison and marry and remarry. Sometimes, marriages are arranged by other inmates. I have come across several male prisoners getting married to non-prisoners after they come to stay in the open prison. However, the female prisoners I met who had married after coming to open prisons were all married to other male prisoners. Women prisoners sometimes stay alone with either a distant relative taking care of them. Other prisoners also work as their functional family.
"Pregnant prisoners are allowed special parole for a long period of time. This is a good practice in Rajasthan. Prisoners bring up their children and the prison department helps them in getting admission in nearby government schools. There is a creche in the Sanganer Open Prison, but it's not well maintained. Interestingly, children from nearby areas also come inside the prison to study and play in the creche."
The Sanganer Open Prison, established in the 1960s, has been a success. Many convicted prisoners, including those charged with murder, have been given space here after years of good conduct in closed jails. People leave in the morning and are asked to report in the evening. There is only one official overseeing the prison. Families live in their homes and share collective spaces. They celebrate festivals and have community meetings. Many men work as security guards in the neighbourhood, proving that locals trust them.
Women work as domestic workers and get othet jobs as well. Many of them sell vegetables in a market near the flyover close to the jail. There has not been a single case of a prisoner running away, or any prisoner breaking the law.
"Most prisoners are aware that they will be sent back to the closed prison if they are found committing crimes," said Chakraburtty. "Hence, such violations are almost zero."
So much so that often the DGs of prisons are trapped in a dilemma because some prisoners refuse to leave their "homes" after their terms are over. Indeed, Tihar Jail in Delhi has also started a successful open jail programme recently, with a very positive DG helping in running it.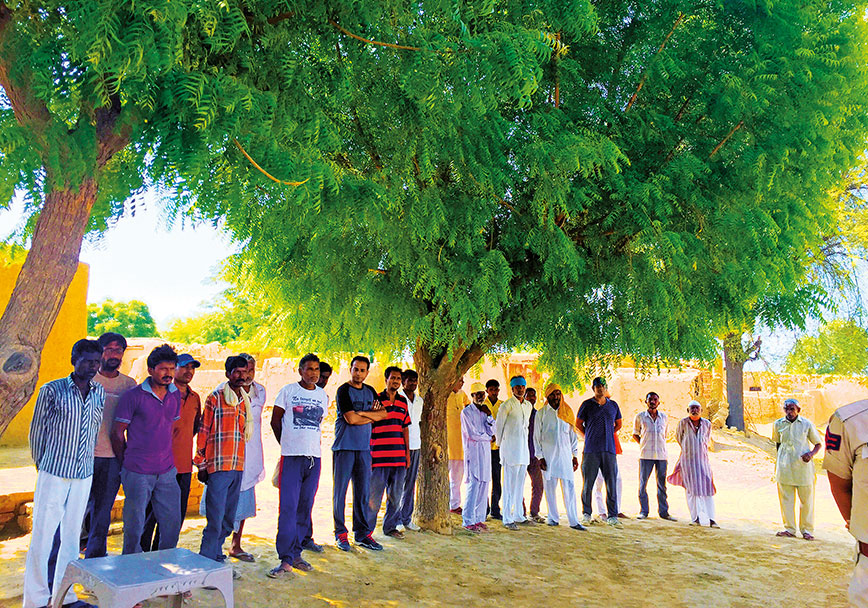 Inmates can live with their families and work outside the prison
Chakraburtty said that undertrials, those who have not committed heinous crimes, or are not criminal gangsters, those who have got involved in accidental crimes, or petty thefts, and women and old people should all be accommodated in the open prison system.
Prisoners develop a sense of self-reliance when they stay here. They have to earn a living and support their families. It is a trust-based system where the onus of liberty is on the prisoner.
Chakraburtty had many positive experiences while conducting her research. She recalls: "I was inspecting a prison in Bihar. It was after sundown, at about 9 pm. Thus, the prison authority had to lock up the prisoners and I was with them in their ward. I thought I would continue my interactions even after lock-up time. Hence, after I entered a ward, the prison authorities locked me in with the prisoners. I was in the lock-up in an overcrowded ward with 80 to 100 male inmates who surrounded me in order to speak to me. There was barely any space to stand. There was a sudden power cut inside the prison and it was pitch-dark for several minutes. For the first time in all these years of working closely with the prisoners, I felt vulnerable. If anyone misbehaved with me, I wouldn't be able to identify the individual. However, when the power returned, I noticed that all the prisoners had collected on another side of the ward — maintaining a distance from me. Later, a prisoner told me that since I had entered the prison without guards, they knew that I was inside the prison for the 'prisoners' welfare' and to hear them out. Thus, they felt that my security was their concern."
She narrated another incident: "I was in the Jyetsar Open Prison in Sri Ganganagar district in Rajasthan. The prison was composed of small, makeshift mud-huts. There was no electricity. I was sitting in the middle of a field, under a tree, interviewing prisoners. After some time I realised that some prisoners were constantly standing behind me. I requested them to go away. But they refused to go. I didn't like the idea of people standing behind me and staring into my laptop. Later, a prisoner told me that if they had moved away I would not have had any shade from the sun. Hence, they stood behind me, providing me shade from the scorching Rajasthan summer sun!"
She said that inmates of closed prisons hardly get to meet their families. In most cases the family is destroyed if the prisoner is the sole earning member. Imprisonment of one individual has a huge social impact.
However, in an open prison prisoners get to live with their families. They feel less estranged from society and aspire to go back to living normal lives.