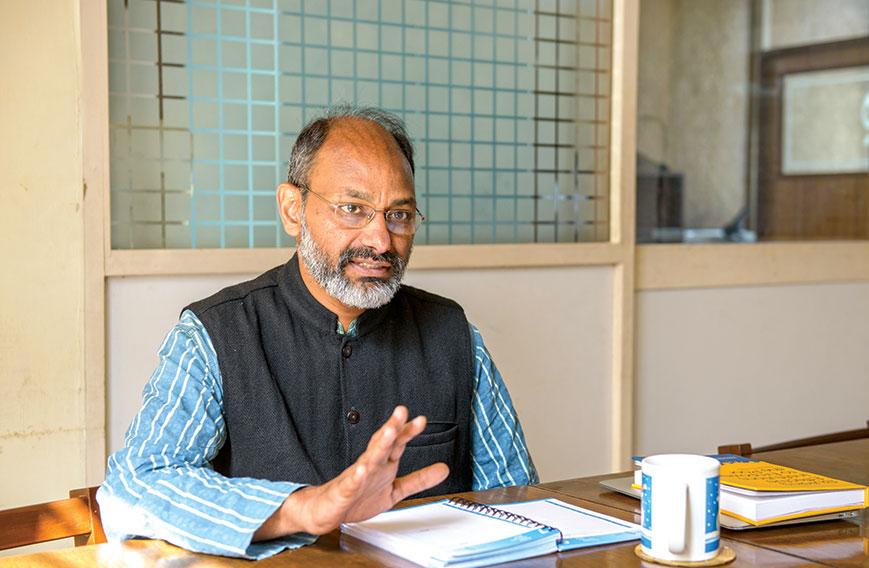 'We need a long-term plan, livelihoods in Bundelkhand'
Civil Society, New Delhi
Pulished: Sep. 02, 2016
Updated: Jun. 15, 2017
For three years Bundelkhand has been in the news for devastating drought, forcing people to flee their arid land in droves. This monsoon it finally rained copiously. Tanks, ponds and rivers are now brimming with water. The region has received excessive rain this year.
The respite is probably temporary. Inclement weather and the spectre of drought have been haunting Bundelkhand for over a decade. With no jobs to fall back on, migration to the city has become a way of life for villagers.
As a result, Bundelkhand has slipped into being a poor and backward region though it used to contribute 15 per cent of Madhya Pradesh's total food grain production decades ago.
SRIJAN (Self-Reliant Initiatives Through Joint Action) has been working in Bundelkhand since 2002. A non-profit, it promotes rural livelihoods in agriculture, horticulture, dairy and livestock.
SRIJAN recently convened a meeting between NGOs working in Bundelkhand to draw up an action plan that would address the region's chronic water shortages, hunger and unemployment. NGOs have been doing small successful projects with groups of villagers. If they worked together they would probably have more impact.
Civil Society spoke to VedArya, CEO of SRIJAN who has been observing Bundelkhand since 15 years.
Bundelkand has been in the news for three years of drought. Is the problem simply lack of water?
We find that the region has symptomatic problems and deep seated ones. On the surface it seems the issue is an absolute shortage of water. But there is also inequity: access and control to water, the way government funds are distributed and how the Mahatma Gandhi National Rural Employment Guarantee Act (MGNREGA) is carried out.
But let me begin with water. Years of drought have led to almost entire villages getting emptied out. There is distress migration from Tikamgarh ...