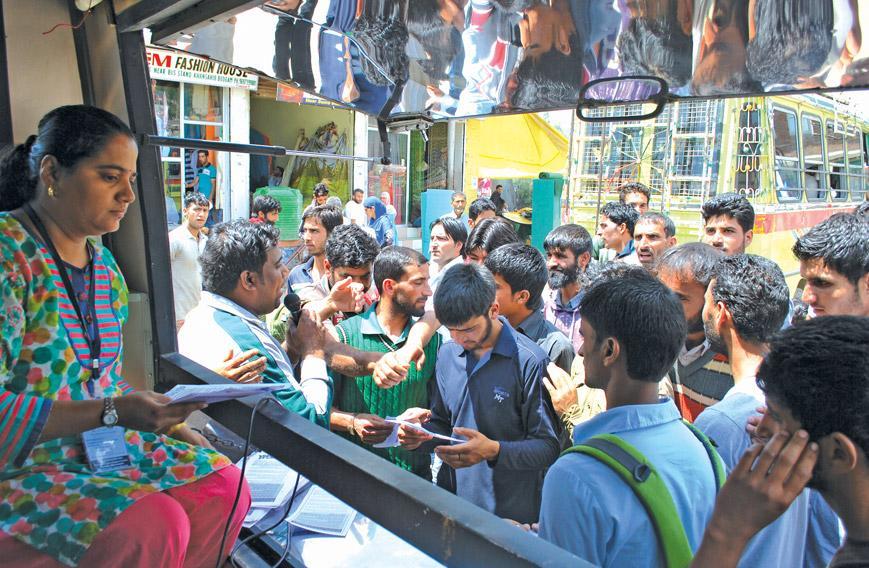 Jehangir Rashid, Srinagar
Published: May. 22, 2017
Updated: Jun. 15, 2017
Jammu and Kashmir was one of the few states to introduce the Right to Information (RTI) Act for bringing transparency in government functioning. However, 13 years after its introduction, most public authorities are wanting in implementation of the Act.
A study by advocates Bilal Ahmad Bhat and Syed Iram Quadri reveals that the public authorities are not complying adequately with Section 4 (1) (b) of the Jammu & Kashmir Right to Information Act.
Under this section they are supposed to proactively reveal information about the functioning of departments. This includes detailed organisational information such as listing of the functions, powers and duties of their officials.
The public should also be informed about the rules, regulations, norms and manuals that must guide the work of officials. Other disclosures include details of decision-making processes, budgets and expenditure, subsidiary programmes, permissions issued and a list of all records held in paper or electronic form.
The websites of the administration are meant to provide such information but don't with the exception of Kargil. The websites aren't user friendly and links don't open. They are also in English, which is alien to most ordinary people in Kashmir.
"The administration in both Jammu and Kashmir divisions of the state has dedicated official websites. Both websites have an RTI link displayed on the homepage. However, they do not contain all the information mandated to be displayed under Section 4 (1) (b) of the J&K RTI Act," says the study.
The survey was conducted as part of the internship programme hosted by the Commonwealth Human Rights Initiative (CHRI) in New Delhi during February 1 to 28. Both Bhat and Quadri are members of the Jammu & Kashmir Right to Information Movement and the School for Rural Development and Environment.
Under the programme, the two lawyers compiled basic data regarding ...