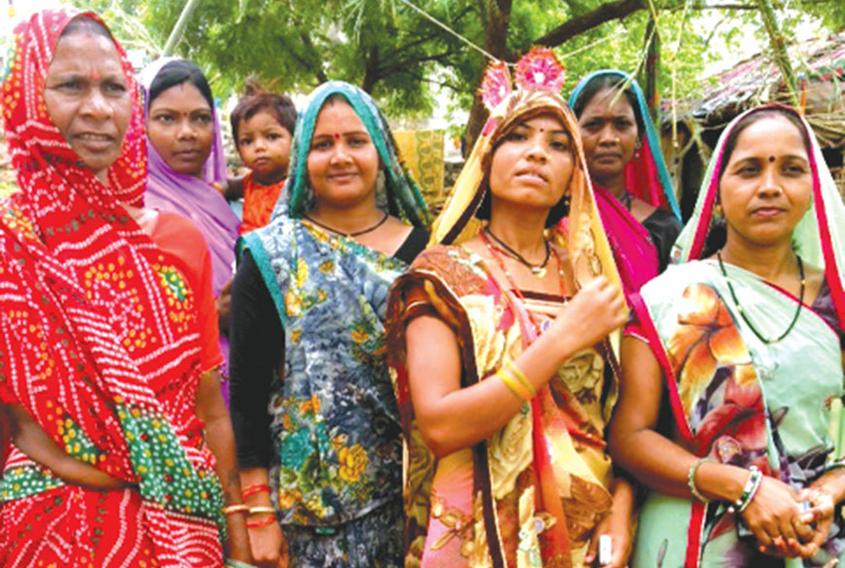 Elected Sahariya women swing into action
Swapna Majumdar, Bundelkhand
Published: Sep. 28, 2016
Updated: Jun. 15, 2017
IT is the wedding season in Gugar, a village dominated by the Sahariya tribe in the Lalitpur district of Uttar Pradesh. But Jayanti has no time to participate in the festivities. She has to resolve problems related to the midday meal in the Bhadora primary school, two kilometres from her village. After that, she needs to meet government officials in the block office in Talbehat regarding old age pension cards. This means walking another eight kilometres. But nothing deters Jayanti from carrying out her duties as gram pradhan. She has never shied away from hard work, even when she worked as a daily wage labourer until a year ago.
This change would not have been possible had Jayanti not shown the courage to withstand pressure, particularly from powerful castes in villages here. Jayanti stood her ground despite threats and coercion to withdraw from the elections. Even the announcement that she had lost by four votes did not break her spirit. She exercised her right to a recount and was vindicated when she was declared the winner by a thin margin of six votes.
Jayanti's journey from a daily wage labourer to a pradhan symbolises the growing political empowerment and coming of age of many marginalised women. In feudal and backward Bundelkhand region, these women are now more willing to participate actively in the electoral process.
Being a part of Self-Help Groups (SHGs) has given the women confidence. They have realised that their collectives are their strength. The women are now stepping out of their homes and standing up for their rights. "Had I not been a part of the SHG, I would never have had the courage to contest for the panchayat elections," said 30-year-old Jayanti.
In fact, it took almost seven years for these women to take this ...