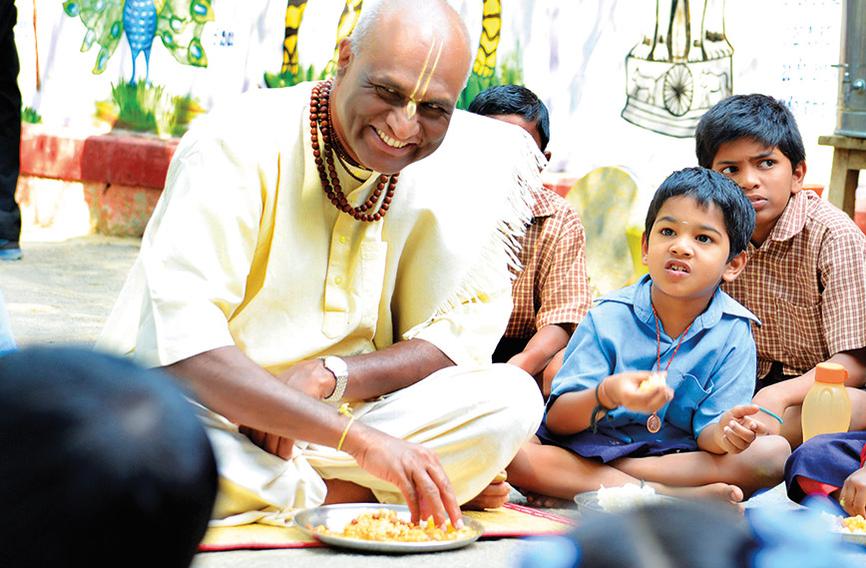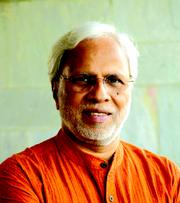 DILEEP RANJEKAR
He was a relatively young IAS officer in charge of education in a large state. Very energetic and action-oriented. We had a relationship of mutual respect and could freely discuss several issues related to education and more. He found our foundation different from the other NGOs he dealt with and was very informal with us.
In one of our conversations, he mocked NGOs in general. He said he found NGOs rather difficult to work with since they were so short-term in their approach. They decided which state they would work in, the duration of their work and they wound up unilaterally without notice to the state. And the state could do nothing about it.
While technically he had a point, I decided to represent the other side.
I said, there was no point in blaming NGOs since the problem lay with the state. Ideally, the state ought to evolve a long-term educational vision and develop a concrete strategy to realise that vision. Thereafter, the state needs to identify the areas where it will need help from outside the government. It then has to evaluate various NGOs and what they are good at. It is the state that has to make decisions about the geography, the area of competence, the duration and the NGO that would best deliver the results. It must be recognised that NGOs constantly struggle for funds and are totally dependent on donors. Many times, the donors dictate decisions such as geography, kind of project, duration of work, and so on. Therefore, once the state is decided about deploying the NGO, it must also fund it to attract and employ necessary talent.
The fundamental problem is that, generally, a state has no such vision and strategy. Even the continuance of the education secretary or commissioner is in serious doubt, thereby preventing any long-term planning. As a result, the state is unable to make systematic decisions about planned and meaningful deployment of NGOs in a sustained manner.
The key contributors to society are the government and the NGOs. In India, corporates are particularly identified as a separate category though they too are non-governmental organisations. It is critical that these three components collaborate in the most effective manner to help society fulfil its commitment to achieving equity, justice and humanity. In reality, these constituents struggle to collaborate primarily due to their inherent nature and often due to conflicting interests.
Pitfalls and pluses
Most NGOs find it rather challenging to work with the government.
When the Azim Premji Foundation decided to contribute to improving the quality of public education in India, it was imperative for the foundation to collaborate with the government. For the first 10 years, we worked through a Memorandum of Understanding (MoU) signed with the state in which we worked. We soon found that due to serious lack of continuity of the leadership at state level, the continuity of the MoU, both in letter and spirit, suffered. In addition, it created a certain dependency on the government that was rather dysfunctional. We therefore evolved a method of working with the government that involved voluntary participation of teachers, head teachers (school principals), teacher-educators and other education functionaries without a formal MoU or government orders.
Today, we can easily state that we are among the NGOs that have a very effective, cordial and mutually respectful work relationship with the government.
There were some critical issues that helped us build such a meaningful relationship.
First, it had to do with our basic belief that most people intrinsically want to do something positive and constructive. People within the government are no exception. While government as an entity may face several challenges, there is a significant proportion of people within the government who are sincere, hard-working and well-meaning. The odds they face — in terms of serious constraints in resources, political interference and poor enabling conditions — are huge and yet they manage to focus on their responsibilities.
Second, we have to recognise the scale on which and the constraints within which the government operates. Despite the relatively large irrevocable amount that Premji has set apart, our funds are insignificant compared to those deployed by the government. Further, the government has a constitutional responsibility for one and all — and cannot differentiate or discriminate between sections of society to provide higher benefits.
Third, we cannot approach the government with readymade solutions. It is important to analyse the problems together to evolve solutions. Incidentally, this process itself is a great capacity-building one on both sides. There are no silver bullets for the mammoth and interlinked problems relating to the quality of public education. We made special efforts to understand ground realities before suggesting any solutions. Our question was: "How can we contribute?" or "How can we help?" and not "This is what you should do."
Fourth, while the Azim Premji Foundation enjoyed a certain brand with the government, we consciously ensured that unless our people themselves had the necessary capacity, they did not engage in the capacity-building efforts of teachers and other education functionaries. It was clear to our members that just because one is from the Azim Premji Foundation, one does not have a right to inflict mediocrity on teachers or other functionaries. This clearly perceived "value addition" was the most important factor in our relationship.
Fifth, we were very sensitive while interacting with them. It is a tough balance between not being subservient and not coming across as disrespectful. Winning a point is not as important as achieving long-term change. If, for this, we have to adjust or compromise for the time being, we are prepared for it. We know that the government is culturally different. In most situations, they work through hierarchies and orders. Whereas our organisation is fairly hierarchy-less and highly participative in decision-making. Government teams are very perceptive of this difference and they like the way our teams work with them.
Sixth, it is important to create clarity about what we can and cannot do. Bitterness could develop if the government (some particular functionary) demands something and we express inability to do it. Illustratively, from day one, we clarified that we would not be able to contribute to issues of infrastructure and equipment.
Seventh, it is important to create a framework that is clear and does not involve financial transactions. Right from the beginning, our MoUs specified the responsibilities of the foundation and of the government and no exchange of money in any form took place.
Eighth, there are certain apprehensions within the government system as well as in civil society about the motives of an NGO promoted by a corporate philanthropist. It is important to communicate clearly and, most important, demonstrate through your work that you are here to stay in the long run and genuinely help government and society to improve overall quality. It is important not to remain in the limelight, not to take credit, not to display overt money power, but to establish healthy principles of relationships with other NGOs and implement decent but frugal work practices.
Ninth, the core of our relationship is with the people in the government at ground level. We do not make any effort to manage our work by establishing relationships at the level of the minister or secretary; we deal with people who are more permanent in the system and are the key interface with children and parents.
As we expand, we will take special care to preserve these principles that have helped us work effectively with the government.
Dileep Ranjekar is CEO of the Azim Premji Foundation