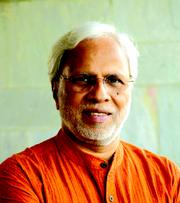 DILEEP RANJEKAR
Around 2000, one of the biggest challenges facing the Indian school education system was the large number of "out of school" children. The estimates of the number ranged from 39 to 59 million. The Public Report on Basic Education in India offered a decent analysis of reasons for children not attending school. When the Azim Premji Foundation began its work, the initial agenda revolved around enrolment, attendance and learning. In fact, our first two large programmes were entirely focussed on enrolment of "out of school children".
While working on the ground, we interacted with various stakeholders including teachers, education functionaries and parents. When we asked hundreds of parents about their aspirations for their children, we found three common strands: (a) children must know English (b) they should be able to work on computers and (c) they should qualify to work in the IT sector (which was thriving at that point of time).
One of the ideas we decided to try out to enhance enrolment was to find out how children would respond if we placed computers in a government school. A pilot project followed in 35 identified schools. We soon realised that computers in schools had no meaning without digital learning resources that dealt with what children were supposed to learn. At less than 2 per cent reach, the Internet was almost non-existent, therefore, use of a medium like compact discs to reach content became necessary. With some experience, we launched a major project (probably the largest in the country) to develop digital learning resources that dealt with the curriculum for children from Classes 3 to 8.
Our strategy and direction were guided by a national three-day workshop that included education secretaries and State Council of Educational Research and Training (SCERT) directors from 20 states, senior representatives from multilateral agencies (UNDP, USAID and UNICEF), technology academicians and a few NGOs that had some experience in technology in education. The deliberations of this workshop followed two rounds of concerted meetings with about 80 teachers across four states. The questions discussed with these teachers were (a) what did they find difficult to teach (b) what were the building blocks in learning in various subjects (c) what did children normally find difficult to learn, and (d) what part of teaching-learning was more amenable to being done through the medium of technology.
For us, it was not about technology but about providing an alternative pedagogic experience of learning for children — an experience that was interactive, joyful and self-paced. It was not easy at all. Developing each module was like developing a movie — it had a theme, a story, a script, dialogues, characters, songs, dance and music. Converting a pedagogical idea into a successful digital interaction with the children that contributed to enhancement of learning was a big challenge. With our determination and focus, by 2007 we were the largest developers of digital learning resources in 18 languages (out of which four were tribal languages).
We never urged any state government to buy or introduce computers in schools. We provided digital learning resources free to all government schools and many not-for-profit schools that already had computers. Eventually, our digital learning resources reached over 3.5 million children across 18 states. The child had an option to choose one of three languages — English, Hindi or the local language.
Like all our other work, this was action research and it was important to know the impact of the deployment of digital learning resources by the states. An independent research study across four states revealed that the deployment hardly impacted the learning levels. The critical reasons were:
In over 59 per cent of schools the computers were either very poorly used (6 per cent) or not used at all (53 per cent). The key culprits were absence of electricity plus infrastructural and maintenance inadequacy.
The teachers were fairly detached from what the children were doing with the digital learning resources on the computer.
The presence of active computers had some positive impact on attendance and in stray cases on enrolment (in some cases children shifted from private to government schools that had digital learning resources).
By that time, we also had more insights into the various priorities in education and we almost decided to stop the programme of digital learning resources. However, it was strongly felt that we must understand the issue of effective use of technology in education. Further intense research followed in two states for a period of three years. The important findings were:
The decision to use technology as a part of the teaching-learning strategy in the classroom must be that of the teacher who must be fully familiar/competent with the technology she uses.
Only if such a teacher deploys technology in an appropriate manner and as an integral part of her pedagogy can it significantly contribute to enhanced learning.
All infrastructure challenges ought to be overcome before we deploy technology in schools.
am amazed when well-placed and educated people often blindly offer technology as a solution to enhance the quality of education and also ignore some fundamental issues like teacher education, enhancing the competence of existing teachers, addressing several infrastructure issues that affect both equity and security and the ground realities in the distant corners of our country.
For the past 15 years, I have been hearing that Internet connections would not be a problem at all and some Internet service providers have majorly invested in reaching the Internet. They don't understand last-mile issues as well as the cost and quality of such an Internet connection for the school — when the total teaching-learning material budget per teacher per year is just Rs 500 per annum (less than $10).
Being an extensive user of technology, having spent 70 per cent of my working life with a technology organisation and having been a part of the largest technology intervention in India, I would be the last person to fight technology just for fighting's sake. I do believe that technology could have a powerful role in reaching out to the seven to eight million teachers in our country and in making it an integral part of teacher education — so that they choose the right technology to improve the quality of education in their classroom. Technology can also develop a culture of responsiveness as well as of exploring the vast knowledge bank that exists through the Internet.
But positioning technology as a priority above some fundamental issues like teacher competence, school leadership development, health and nutrition of our children and equitable infrastructure in our schools (including functional toilets and clean drinking water) is surely problematic.
Dileep Ranjekar is CEO of the Azim Premji Foundation.