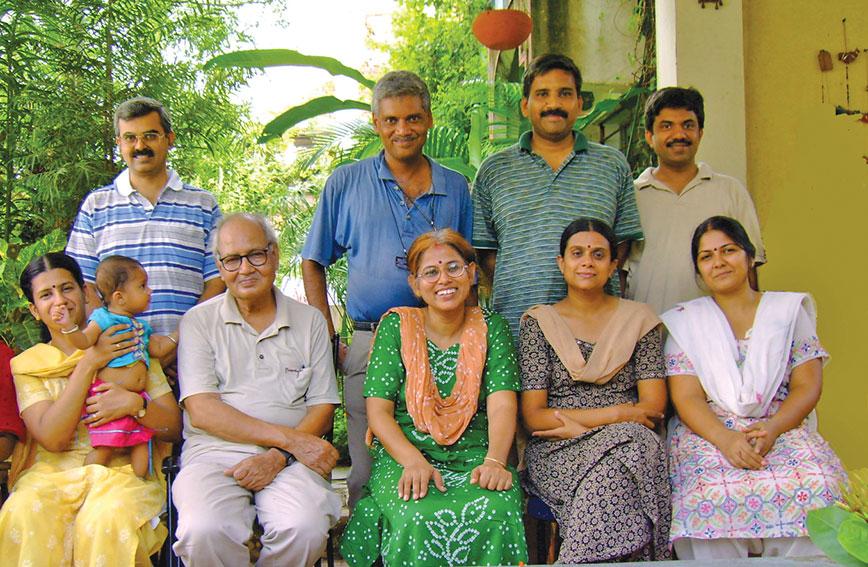 Doctors of the Jan Swasthya Sahyog
Doctors track the social roots of 27 diseases
Bharat Dogra, Bilaspur
Published: Mar. 23, 2017
Updated: May. 06, 2019
Phagni Bai lives in Littikhola, a small village at the foot of a mountain in Bilaspur district of Chhattisgarh. Phagni is a Baiga, an Adivasi community that is one of the poorest in the state. About two years ago, when she was diagnosed with tuberculosis (TB), she went for treatment to a rural hospital in Ganiyari village run by the Jan Swasthya Sahyog (JSS) in the district.
To her surprise, the doctors and hospital staff took very good care of her. She not only got good treatment but the doctors were even keen to understand her livelihood problems. Phagni's weight was a mere 26 kg. The doctors asked her in detail why she was so weak, what was her nutrition intake, why she couldn't improve her diet and how burdensome her daily work routine was. What surprised her even more was that the kind people in the hospital were even willing to visit her village to know more about the problems her family and neighbours faced.
When the doctors and hospital staff visited her village, they found out that the Baiga community in the district was passing through a critical phase. They were gradually losing control over their forests, land and other natural resources on which they had traditionally depended. Phagni's family earned a living by selling baskets. To get bamboo to make those baskets she had to walk for five hours. But there was no surety she would be able to collect bamboo. Forest officials or guards might stop her. Or whatever bamboo she had gathered could be taken away from her. With their only source of livelihood uncertain, she and her family inevitably suffered from hunger and malnutrition.
The close link between TB and poor nutrition is very clear to the doctors of the JSS hospital at Ganiyari ...