Published: Jun. 28, 2022
Updated: Jun. 28, 2022
Rhododendron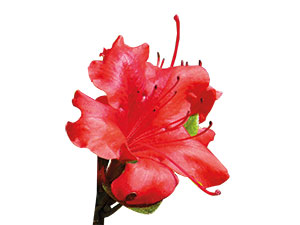 The state tree of Uttarakhand and the state flower of Nagaland, Rhododendron arboreum Sm. is a small tree up to five m tall, known for its lovely array of bright red flowers, locally known as Burans. Rhododendrons grow in the montane ecosystems of the Himalayas and the Northeastern states. Rhododendron juice, extracted from its flower petals, is becoming popular amongst consumers.
Rhododendron's subspecies, 'nilagiricum', is endemic to the Western Ghats. In Malayalam, this subspecies is called Malaipoovarasu or 'king of flowers'. The tree trunk's bark flakes off in scales. Its leaves and flowers are usually crowded at the end of its branchlets. With large and abundant blooms, rhododendron is an excellent flowering plant for pollination, for meadows and for butterfly gardens. Since it spreads, it is useful as a hedge, in groupings, and as a border shrub. It works well as a hedge, an accent, and around hardscape elements. Its showy display of vivid red flowers transforms gardens.
Duabanga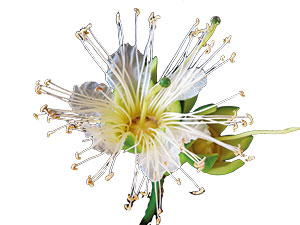 Duabanga is a fast growing tree species native to the eastern regions of India. It has a straight trunk, up to 30 m tall, with numerous spreading branches. Arising from the base, its branches are spirally arranged and four-angled. It has large leaves, up to 25 cm long and 10 cm broad, pinkish-red when young. Its flowers are densely arranged at every tip of the branches, mildly fragrant, white and up to six cm across. The outer whorl of the flower is thick and woody when dry and used in dry-flower arrangements.
Its horizontally spread large branches provide abundant shade and lovely blooms. Duabanga is a great specimen tree in landscaped gardens. It can also be used as tall woodland borders. Its flowers produce lots of nectar. One can watch mesmerized the dip of ants into its nectar which is very tasty. Its leaves are made into poultices and applied for stomach-ache.
Himalayan Daisy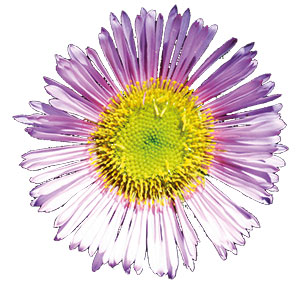 Himalayan Daisy Fleabane is a perennial herb scientifically known as Erigeron bellidioides (Buch-Ham. ex D. Don) Benth. ex C.B. Clarke. It is a low, ground-cover plant, up to three cm tall, which spreads and forms a fabulous colourful mat. Its stems are much-branched, wiry, and suitable for hanging pots, or in vertical gardens and wall crevices. The flower-heads imitate sunflowers with yellow central disc florets and white ray florets along the periphery. The outer petals turn pink, making the flower clumps look three-dimensional.
The Himalayan Daisy is an excellent pollinator plant, attracting many species of butterflies and stingless bees. This species can convert barren basins around trees into flowering rings. It's also a great choice for rock gardens, slopes, and lawn-based gardens. Though the Himalayan Daisy is native to Himachal Pradesh, Jammu and Kashmir, Meghalaya, Sikkim and Uttarakhand, it thrives in tropical parts of India too. Its crushed leaf juice is applied on fresh wounds as an immediate cure.
Malabar Melastome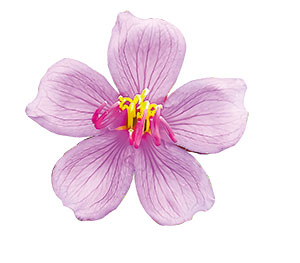 The Malabar Melastome is a lovely plant species with evergreen foliage and delightful pink flowers, native to India. It grows commonly along marginal forests, roadsides, streams and grasslands of evergreen to shola forests throughout India. Being attractively red, its stems too bring beauty into gardens. The plant's leaves are a shiny green, similar to cinnamon leaves with three prominent nerves. It is a spectacular undershrub worth introducing to add colour and beauty to garden beds or borders. It looks marvellous when planted in groups or alone as a focal point. An ideal ornamental shrub for row planting, container gardening and raised planters, the Malabar Melastome's flowers attract many species of butterflies and bees. Traditionally, its roots and leaves are used for the treatment of dysentery and diarrhoea.
Polygonum Glabrum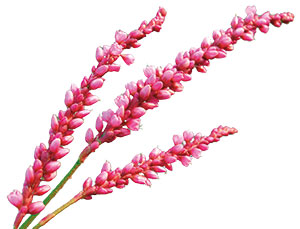 Polygonum glabrum willd. is an amphibious plant with erect habit which grows upto 1.5 m tall. This species ornaments marshy areas with its splendid flowering spikes. Since it can live on water and land, it can be planted in wetland habitats as well as for dryland gardening. It is a sprawling shrub that spreads by suckering, and it requires pruning to keep it in control. Its long, erect, slender spikes are very attractive to butterflies and other pollinators. It can be used in groups or mass plantings, shrub borders, foundation plantings, or as a specimen shrub. This species is also good for aquascapes, storm-water projects and to increase the wetland biodiversity. In the Siddha system of medicine it is used to treat peptic ulcers.
Rangoon Creeper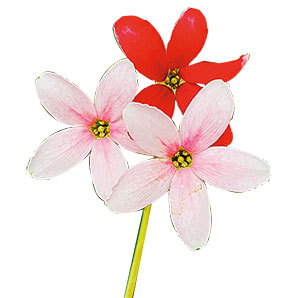 Combretum indicum (L.) DeFijipps or Rangoon Creeper is an evergreen climbing shrub, native to Asia. It boasts of numerous bunches that have attractive, pendulous, trumpet-shaped, sweet-scented flowers. Hence, it is also called Madhu Malati. Its fresh flowers are deep red in colour which turn to pink and white after pollination, leaving this climber with tri-coloured flowers. It has green, glossy foliage with showy flowers in four colours.
The Rangoon Creeper attracts birds, butterflies and bees. This species can be allowed to sprawl over vertical structures or be a creeping ground cover on green lawns. It is a quick-growing climber and a gorgeous addition to cover up any ugly vertical spaces even up to 60 feet high. Adding this species to twine on intermittent archways will contribute to the natural beauty of any landscape. A decoction of its roots is used to expel intestinal worms. Its flowers are used to alleviate headache in our traditional systems of medicine.