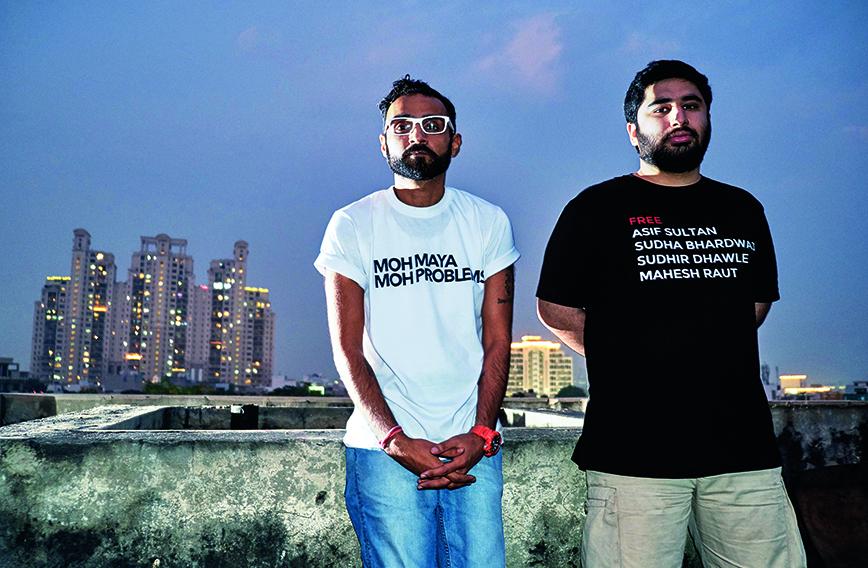 Mo Joshi and Uday Kapur, founders of Azadi Records | Picture by Shiv Ahuja
Bold new music by Azadi Records
Sidika Sehgal, New Delhi
Published: Mar. 24, 2020
Updated: Jul. 29, 2022
How to know what young India is thinking? One way is to listen to its contemporary music. Bollywood's hits tell their own stories. But far from the limelight of commercial success, in small towns and inner cities, also spring up songs and rhythms that have a pulse of their own.
Making their presence felt as performers are a number of young talents. They are rising stars in a hip-hop world of raw Indian realities. Infused in their lyrics and music are their personal histories. They are passionate and bold and flaunt a unique fusion of many influences. Their concerns are caste, communalism, the environmental crisis, free speech, identity, politics and more.
Bringing them out of their social enclaves and into the mainstream is Azadi Records, an independent music label started in March 2017 by Uday Kapur and Mo Joshi.
Kapur, who is 28, used to be a journalist who wrote on South Asia's underground music scene for VICE India, Sole DXB, Rolling Stones and other magazines.
Thirty-eight year old Joshi was a vocalist in a hip-hop band in the UK and worked with Grammy award-winning labels Ston'd Records and Illa State. He moved to India in 2014 and in 2015 took over desihiphop.com, the world's largest platform dedicated to South Asian hip-hop.
Once they had met they knew that the one thing they wanted to do together was build a music label that truly represented India. When Kapur was working as a music journalist, he felt that what was being defined as 'Indian independent music' was really only being tapped from Mumbai, Bengaluru and Delhi. "That's not India. So I thought, how do I play my part rather than just be cynical about it? How do I make this change happen?" he says.
They invested their own money and started Azadi Records. Three years down the line their roster has 10 musicians from Srinagar, Calicut, Surat, Delhi and Mumbai. Azadi Records' musicians sing in Punjabi, Kashmiri, Marathi, Gujarati, Bengali, Hindi, English and Tamil, and across genres of hip-hop, R&B and electronic music.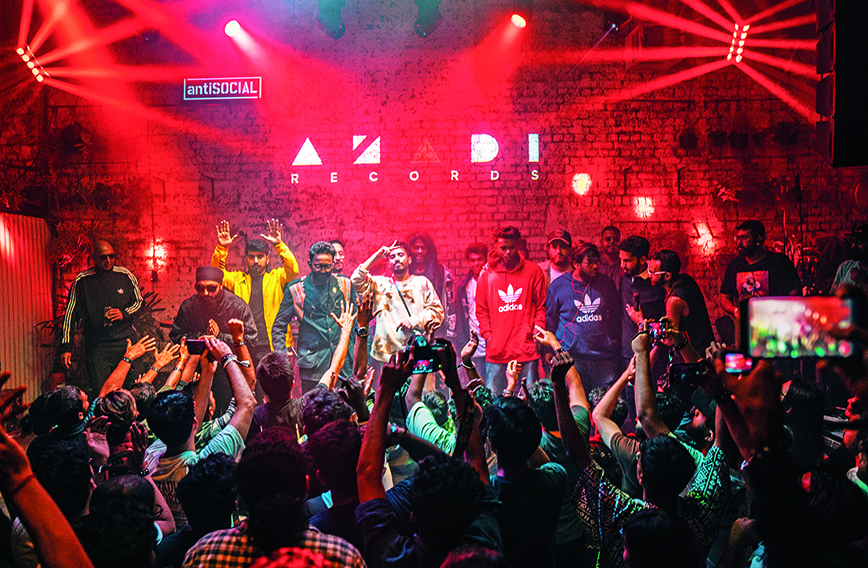 The atmosphere is electric at performances by Azadi Records | Picture by Samarth Shirke
"We have eight languages across the label. This didn't happen by chance, we worked to make it happen," emphasizes Joshi. They have 103 tracks, 27 music videos and 20 million streams to their name.
Why a controversial name like Azadi? "First of all we wanted to give artistes the freedom to put out the music they want to put out. It's important to provide everyone the access to say what they want to say and deliver their message," says Joshi.
Kapur explains that the word azadi got stigmatized after Kanhaiya Kumar was slapped with a sedition case in February 2016. He was accused of using the word to demand freedom for Kashmir though he was, actually, talking of azadi from hunger and poverty.
"Any individual who said azadi then was thought to be useless. They might not be talking about Kashmir. They could be talking about farmers' rights or parking issues, for all you care," remarks Kapur. Naming the label Azadi Records was an attempt to restore its status.
The idea was also to produce music that was politically conscious and progressive. "Music should evoke thought in people, especially considering the time and space we are living in," remarks Joshi.
Search for talent
Finding unusual musicians means searching for authentic stories. It means looking where no one else is looking. Kapur and Joshi go to lesser-known music festivals like Haflong in Assam to find talent. Crawling through SoundCloud and their inboxes has also led to some discoveries.
As a result, Azadi Records now has a diverse portfolio of artistes. There is Prabh Deep and Seedhe Maut from Delhi, Ahmer Javed and Ali Safuddin from Srinagar, Swadesi, Tienas, Rak and DJ Blunt from Mumbai, DJ Uri from Surat and Sharan Jayan from Calicut.
Their songs get to the nub of current concerns. "The Warli Revolt", a song by Swadesi, a hip-hop collective, spoke for the Warli Adivasi community living in the Aarey forest where hoary trees were being axed to make way for a Metro car shed. Environment groups protested. The Supreme Court stepped in and restrained authorities from tree felling in October 2019.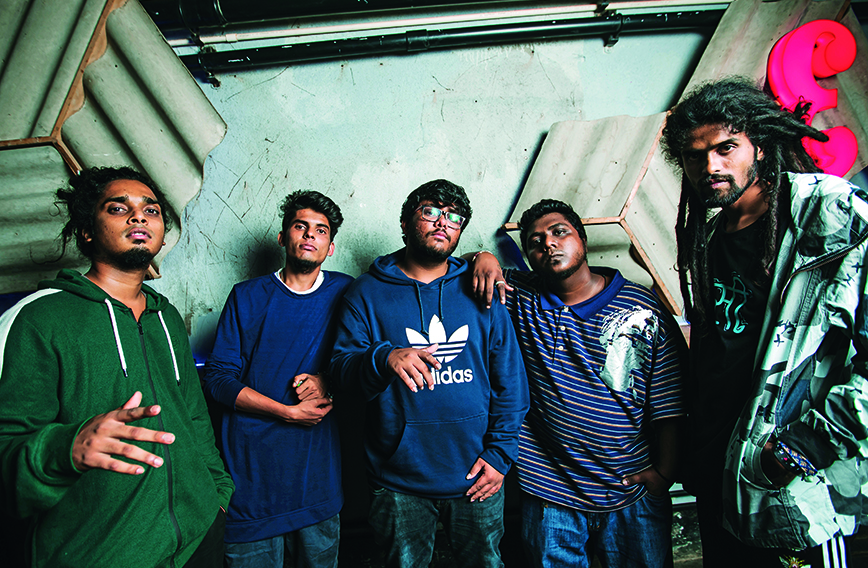 Swadesi, a hip-hop collective, sings for the environment and communities who live in harmony with nature | Picture by Samarth Shirke
Swadesi went into the Aarey forest and got Prakash Bhoir, the tribal chief of the Warlis, to collaborate with them. The song that emerged has a rhythm and beat that is distinctly tribal. It says:
Hold your development dreams
Back off from our forest
You tempt us with money
To make us your slaves
"Azadi doesn't make you into a yo-yo rapper," says 25-year-old M.C. Mawali, aka Aklesh Sutar, of Swadesi. His inclination to music came from his family – Sutar's father used to play the harmonium. As a young boy in school, he wrote rhythmic poetry. His friends introduced him to hip-hop and rap.
Through their music, Swadesi hopes to challenge the way people are made to think. "We have become like machines blindly believing in so-called facts," he says. "Art is political first, and a form of entertainment later."
Swadesi also runs Swadesi Treks, an initiative which organizes camps and treks around Mumbai. Their love for nature and for communities that live in harmony with the environment inspires many of their songs and lyrics.
Prabh Deep, a 26-year-old Punjabi rapper from Tilak Nagar in Delhi, is one of Azadi's rising stars. Apple Music recently featured him as their spotlight artiste of the month. His song, "Suno", is about rampant drug abuse in his locality. The video features a boy who bunks school and instead helps a drug dealer. Prabh Deep raps:
Be your own man
Don't follow the herd
You sold your education
Bought a book
Educated yourself
And learnt nothing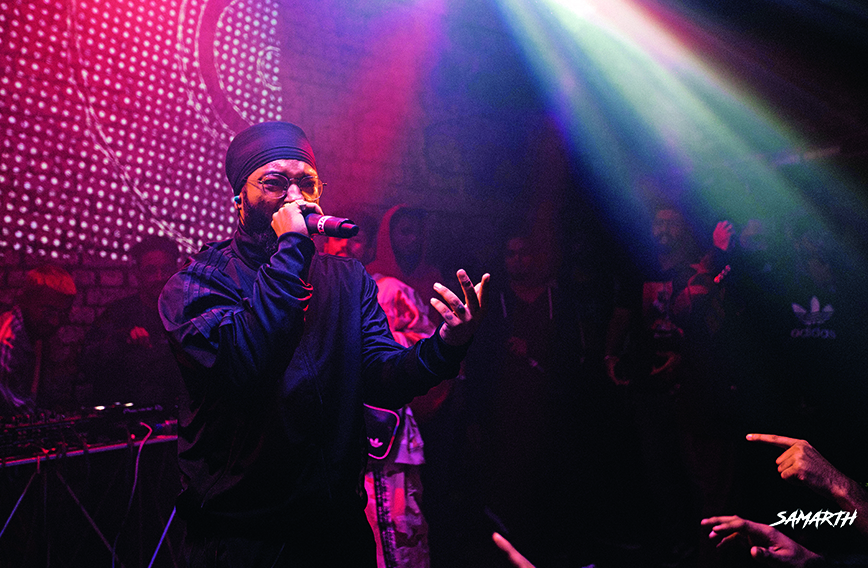 Prabh Deep is one of Azadi's most popular artists | Picture by Samarth Shirke
"Suno" is one of 12 songs in Prabh Deep's debut album, Class-Sikh. His lyrics talk of growing up in Tilak Nagar, a locality with a significant Sikh population. Prabh Deep's grandfather died in 1984 in the anti -Sikh riots, and his third album will explore the trauma that passes from one generation to the next.
So lyrics also reflect the personal histories of music performers. Ahmer Javed from Srinagar relates stories of his childhood in Kashmir. His song, "Elaan", a jugalbandi with Prabh Deep, is a searing indictment of the powers that rule Kashmir. "My whole childhood has been at war," he sings.
You know where I come from
The most dangerous place on earth
Justice they deny it
Violations bring them joy
Prabh Deep hits out at the media in "Elaan".
Ask yourself
Who created this hate in your heart?
By depicting half-truths.
Javed's album, Little Kid, Big Dreams, is partly autobiographical. Little Kid, Big Dreams, is a heartfelt song about his journey as an introverted child in school to a rapper. He sings:
How are we to feed our families
We are out of business
Our schools don't open
We were sold by our own
Whom you vote and elect.
Javed came to Delhi when he was 16 and now divides his time between Srinagar and Delhi, so that he can pursue music. Being away from home and missing family events and celebrations is not easy, he says.
When Javed first met Kapur, he felt that talking about Kashmir might not sell. But Kapur encouraged him to speak about his family's experiences. "I wanted him to rap in Kashmiri and create something for his people first, rather than think about what others might think," said Kapur.
Javed, who is only 25, believes music and politics are inextricably linked. "If you know people follow you, you can change their minds, educate them, or make them aware. This becomes a responsibility. If someone loves hip-hop, they'll respond to your message because they love the medium," he says.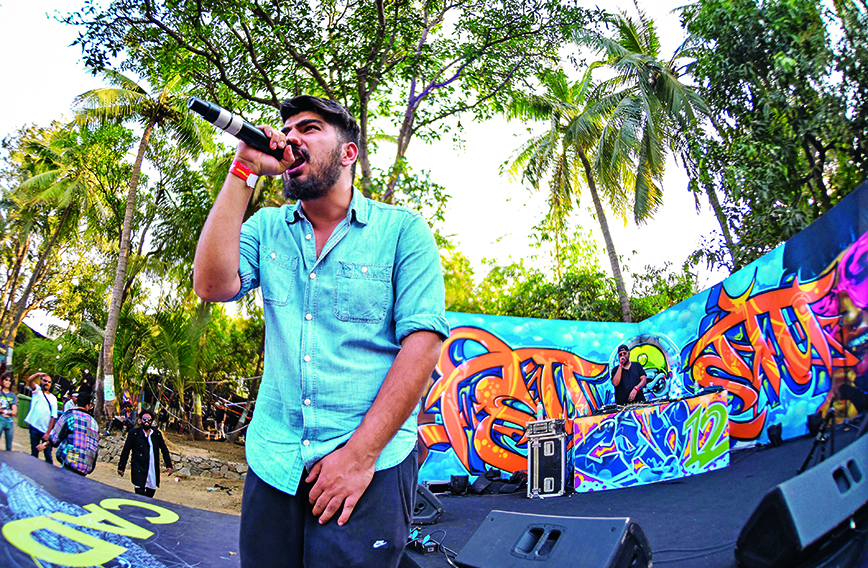 Ahmer Javed, rapper from Srinagar, sings about life in a conflict zone | Picture by Swaraj Sriwastav
He turned down offers from other music labels and opted for Azadi Records. The two are in sync. "Money is not what I started this journey for. Money will fade away. But I know when I listen to my music when I'm old, I won't regret it. It's satisfying to make the music I do."
Sharan Jayan, 28, is from Calicut in Kerala. His debut album, Triangles, combines classical music with hip-hop and multifarious sounds. The classical influence comes from his family. With Azadi Records he has been able to connect with other singers and music producers. "Creative freedom is everything for an artiste," he says.
Creating legends
At Azadi Records, Kapur spends months with his musicians to produce an album. It takes time to create music that sounds fresh. Sometimes it means spending time with the musician's family and understanding where they come from so that the music can truly reflect their story.
Kapur and Joshi's own sensibilities about the role of musicians define the way they run their venture. "We're looking for artistes who want to create a legacy through their work rather than those who just want three minutes of fame. We want them to create something that will stand the test of time. Having 20 million views on a music video is one thing, but are people listening to that song after a year?" asks Kapur.
"Fifty years from now, if someone looks back at this era, they will wonder, 'What were the arts and culture saying? What idea of India did artistes have?'" says Kapur.
But they are careful not to impose any sameness in their range of music. "We don't treat it like a formula. Each artiste has a different sound."
Sez on the Beat, aka Sajeel Kapoor, a 25-year-old music producer, played an integral role in producing Azadi's music. He brought the artiste's vision to life, and Kapur credits him for enhancing the music their artistes produced. Sez parted ways after working with them for two years.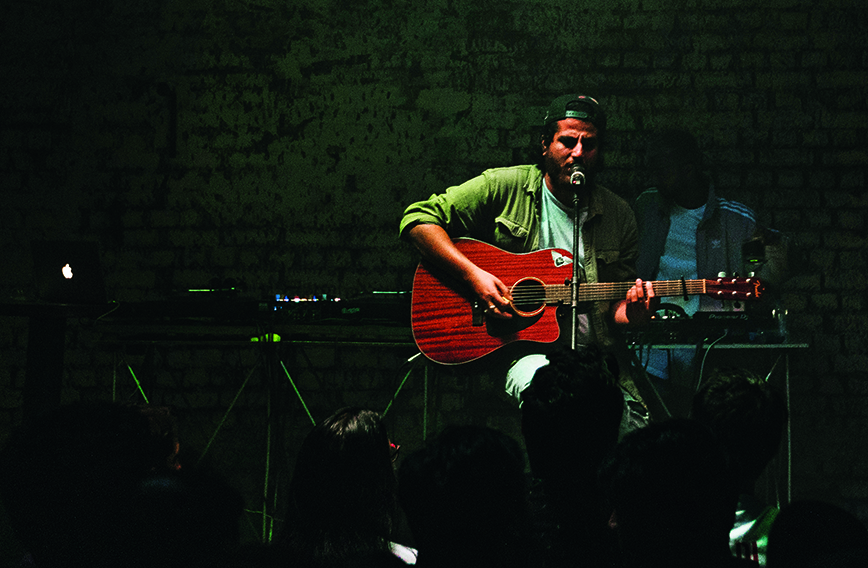 Ali Safuddin, Azadi Records' latest discovery | Picture by Samarth Shirke
Right now, Kapur is working with Ali Safuddin, a singer from Srinagar. It took him months to get Safuddin on board and reassure him that his story would be put out as it is. Safuddin's album will come out this year. At the moment, he has a day job at Red FM.
"We're not asking them to be someone they're not," says Kapur. This freedom is invaluable to performers, who turned down other offers to be part of Azadi Records.
While Kapur works with performers to help develop their music, Joshi handles the bookings and operations. Till a few months back, Azadi Records was a two-person company. They expanded their team recently.
The straight path
In the spirit of building an ethical music label, Kapur and Joshi have upturned some norms of the music industry. The general rule of thumb is that singers relinquish their rights over their music when they sell it to a label. But at Azadi Records, singers own most of their music while the label takes only a small percentage.
"We don't own any of the music. We publish it, so we lease it from the artiste for, say, five years. If they're happy with us, they can continue leasing it," explained Kapur.
This is unheard of in the music industry. Azadi Records is redefining the rules of the game and showing that a music label can do well without exploiting performers.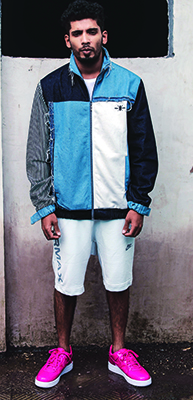 Sharan Jayan fuses classical music into his compositions | Picture by Samrat Nagar
But producing music isn't cheap. Azadi Records does not have a fat marketing budget to promote their musicians. None of their artistes have verified accounts on social media despite an impressive body of work.
"We're growing our enterprise which means we're investing more than we're earning," says Kapur, who jokes they are always short of money. Both he and Joshi haven't taken a salary for three years.
They earn through a unique 360-degree model. The label manages the singer and the band's bookings and endorsements and takes a commission. That money is then used to run the company and produce their music.
But getting endorsements is not easy because Azadi's musicians hold a mirror to Indian society and speak of things that a brand may not like to be seen as promoting, although they attract droves of young fans.
When Kapur was working as a journalist, he noticed that a lot of singers were in fact writing music with a brand partnership in mind. Music labels were seeking such partnerships. An artiste would bring a track to a label and they would begin thinking about which brand could sponsor it.
Kapur and Joshi were determined to change this revenue model. That means they have to work harder at getting endorsements for the kind of music and lyrics that Azadi Records promotes. Sometimes they end up losing money.
Azadi Records finds sponsors among beer brands because their concerts attract a young, club-going audience. Budweiser, Simba and Bira have sponsored their concerts in the past. Others like DC Shoes and Adidas come on board as lifestyle partners, and VICE as a content partner.
Sticking to principles also means they do forgo an opportunity at times. Their musicians were booked to perform at the Pune NH7 Weekender Festival in December 2018. But when organizers of the festival were accused of sexual harassment, Azadi Records decided to pull out of the festival. The music festival attracts large numbers and could have given their performers visibility. It could also have got some brands interested.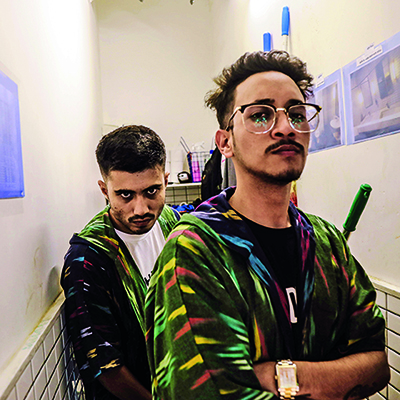 Seedhe Maut: Encore ABJ and MC Calm
| Picture by Samrat Nagar
Kapur feels they haven't disrupted the music industry enough. Venues, for instance, remain accessible only to middle and upper class crowds. When rappers like Divine and Naezy, the real life gully boys, perform, children from their low income community aren't allowed to enter. This kind of profiling happens at their shows too, and there's not much they can do about it.
"We will disrupt the industry only when we get funding to physically own a piece of real estate and have a venue. The hope is that we will take away audiences from popular venues," says Kapur.
Youthful followers
Azadi's singers — cool, intense and so contemporary — appeal to the more discerning youth. They offer an attractive alternative to popular rappers like Badshah, Raftaar and Honey Singh, whose songs are mostly about alcohol, women or club culture.
Shamik Gupta, a 22-year-old law student at Gujarat National Law University, recently saw a short documentary by VICE on Azadi Records and now plans to listen to each artiste one by one. Prabh Deep is among his favourites though he doesn't always understand the Punjabi lyrics. "It's the tone that comes through and draws me towards his music," says Gupta.
Seedhe Maut's rhythmic gangsta rap about small town aspirations has appeal for many reasons "Their songs are full of josh, they are also great gym songs. They get you going," says Karan Shinghal, 25 and an entrepreneur.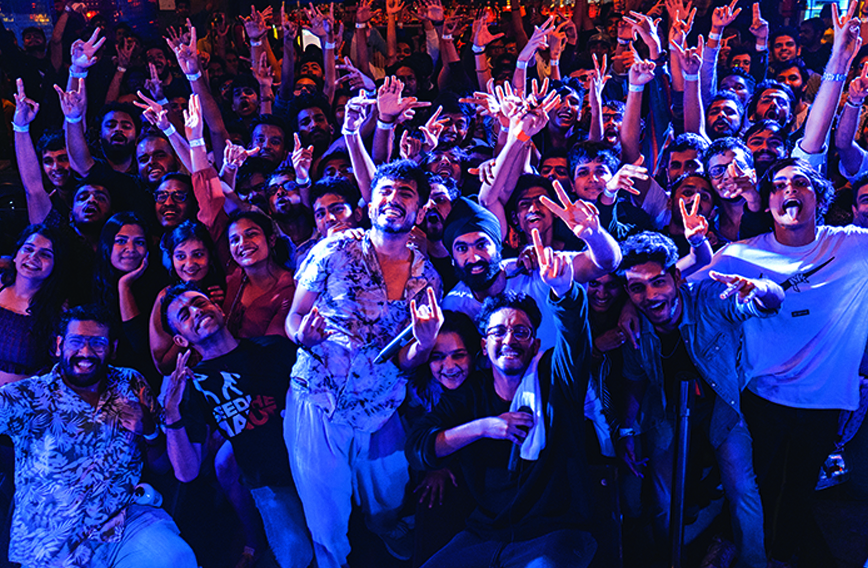 Seedhe Maut, the Delhi-based duo, pose with an exuberant crowd at the end of a performance | Picture by Meghan Katti
Shinghal also enjoys Swadesi's music. He likes the band because they talk of sustainability and environment through their music. "Music has the potential to push people to think about important things."
Azadi's shows attract large numbers and the atmosphere is electric. It is mostly people below 35 who attend. This has a lot to do with the genre of their songs — hip-hop and electronic music tend to appeal to a younger audience. Many among their audience are also students who spend a lot of time online searching for new music and others who follow the underground rap scene.
"It's a unique show because of the variety. And it's amazing because they all support each other on stage and you can see that," said Alexander Toppo, a recent graduate from St. Xavier's College, Mumbai.
Azadi Records has paved the way for socially conscious music and given it space in mainstream music. You could say Azadi Records realized the time was right for an enterprise like theirs.