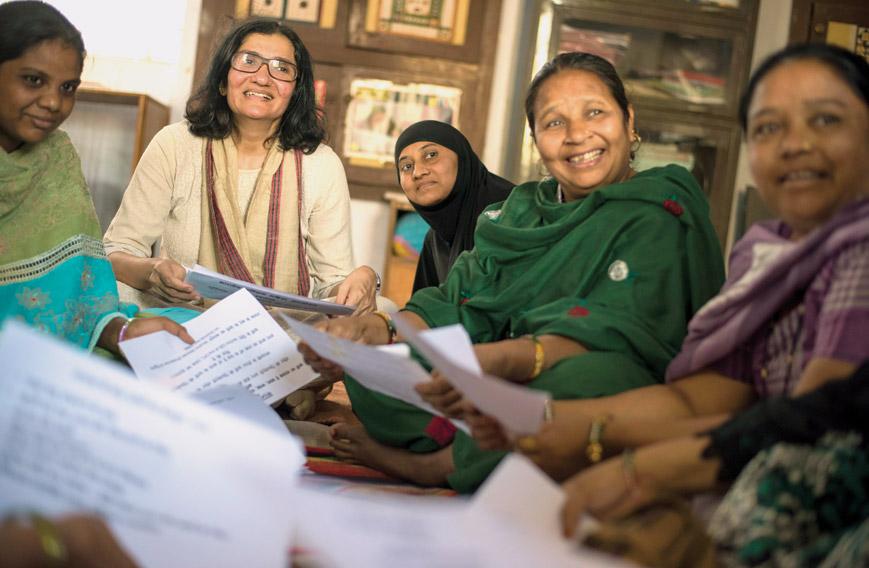 Muslim women take fight against triple talaq to SC
Saibal Chatterjee, New Delhi
Published: Mar. 02, 2016
Updated: Jul. 28, 2017
Zakia Soman is a co-founder of the Bharatiya Muslim Mahila Andolan (BMMA), which is leading a campaign for the overhaul and codification of Muslim Personal Law to bring it in line with the tenets of the Quran and the core values of the Indian Constitution. In recent surveys by BMMA, 92.1 per cent of Muslim women supported the abolition of triple talaq, 91.7 per cent opposed polygamy and 83.3 per cent felt that codification of Muslim family law would ensure justice and equality for the women of the community.
Last year, BMMA signed a letter containing a petition titled 'Muslim Women's Quest for Equality'. The idea was to initiate a discussion. The letter was a summation of the key points that the organisation laid down in its draft Muslim Family Law submitted to the National Legal Services Authority (NLSA). BMMA also sent a copy of the letter to Prime Minister Narendra Modi.
The Supreme Court took suo moto cognisance of the petition and a two-judge bench sought a response from the Jamiat-Ulama-i-Hind (JUH), a body of clerics, on the proposals made by BMMA. JUH stated that the Muslim Personal Law "flows from the Quran" and therefore it cannot be scrutinised by the Supreme Court.
BMMA dismisses this position. It asserts that there is no clash between the Quran and the Constitution in the matter of gender justice. Its draft Muslim Family Law suggests measures to make certain prevalent practices concerning marriage, divorce, alimony and custody of children, among other things, illegal.
The BMMA will seek to be a party to the case in the Supreme Court. The JUH, the Union government and the National Legal Services Authority are also petitioners in the case. A full-fledged battle on the rights of Muslim women is about to unfold. This time the women ...