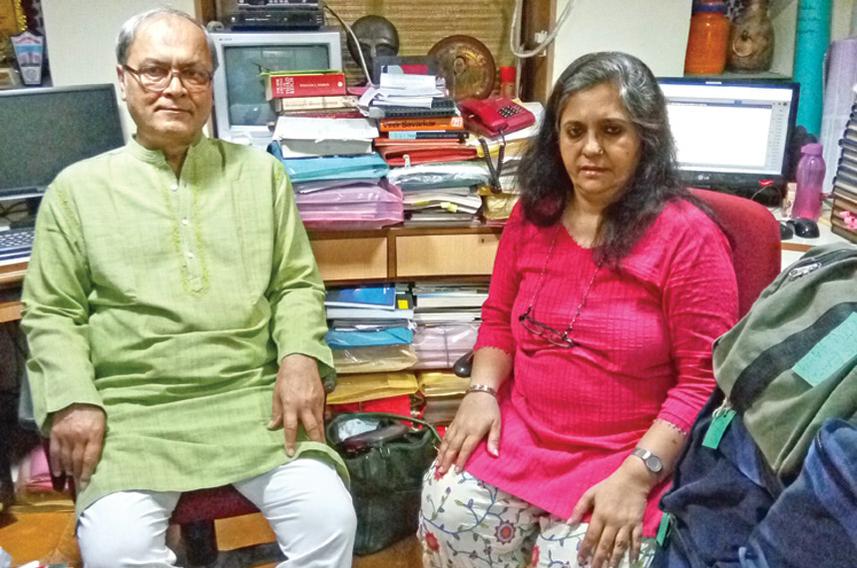 'Donors, auditors cleared us,' say Teesta and Javed
Civil Society News, New Delhi
Published: Jul. 01, 2016
Updated: Jul. 28, 2017
The government has cancelled the registration of the Sabrang Trust under the Foreign Contributions Registration Act (FCRA), citing six violations. It has accused Teesta Setalvad and Javed Anand, founders and co-trustees of the Sabrang Trust, of misusing foreign funds for buying personal items and made public a long and graphic list of items.
Civil Society put questions to Setalvad and Anand on the allegations against them. Here is their rejoinder.
You have been accused of diverting Rs 12 lakh from foreign sources for personal use. A string of items are listed. How could such expenses take place using the Sabrang Trust's money?
The allegation is that because Rs 12 lakh has been paid towards expenses incurred through our personal credit cards, therefore all such payments "shall be treated to have been used for personal gain".
This is a ridiculous allegation. Let's take a simple example — Javed Anand goes to a bookshop, buys books for the Sabrang Trust, pays cash and is subsequently reimbursed by the Trust. Alternatively, Javed Anand pays for the books with his personal credit card and the Trust reimburses him as per an invoice for the books purchase. It is ridiculous to maintain, as the MHA/FCRA cancellation order does, that since Javed Anand paid for the books through his personal credit card, it "shall be treated to have been used for personal gain".
The Sabrang Trust has provided copies of all our monthly credit card statements along with books of account, worksheets and monthly bank statements as evidence that the Trust was charged only for those expense items which were related to activities and objects of the Trust. The allegation is therefore baseless and mindless.
Do you think it was correct to mix personal expenditure and official expenditure in this manner?
When we are living in ...