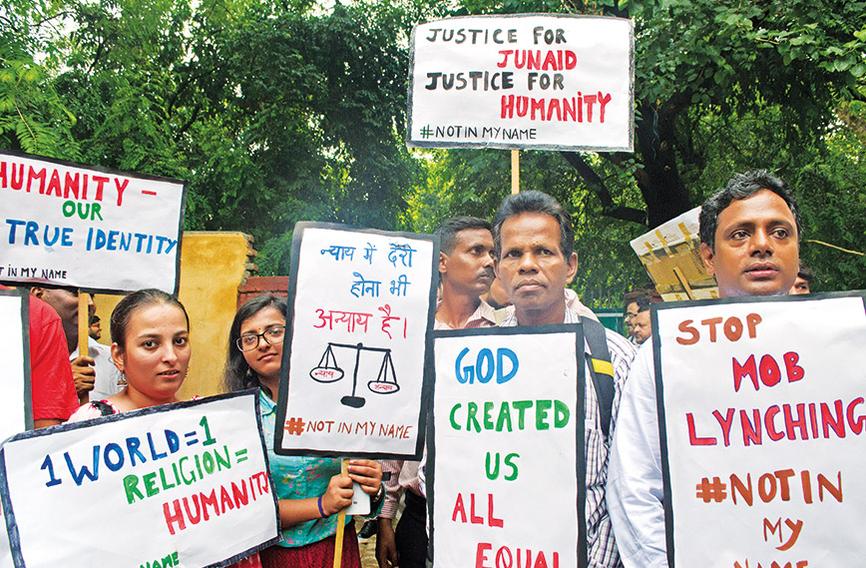 Hundreds of citizens gathered at Jantar Mantar to protest against mob lynching and communal hatred
Campaign against lynching gathers steam
Saibal Chatterjee, New Delhi
Published: Jul. 28, 2017
Updated: Aug. 31, 2019
If not now, then when? That unequivocal call to action stirred thousands of citizens. They took to the streets on 28 June to register their protest against the mob violence being perpetrated against minorities across the country in the name of cow protection. A pivotal part of a Facebook post by independent filmmaker, researcher and writer Saba Dewan, the rhetorical question was triggered by the killing of teenager Hafiz Junaid on a Mathura-bound train.
The appeal went viral and culminated in the countrywide 'Not in My Name' campaign. Carrying placards proclaiming "Say no to hatred", "Hindus against Hindutva" and "End Islamophobia", people came together to "reclaim the Constitution" and position themselves against political forces bent upon decimating the "idea of India".
Junaid, who was on his way home after Eid shopping in Old Delhi, died on 22 June after being beaten and stabbed by a mob that hurled communal slurs at him following an altercation over seats. Dewan reacted to the crime on 24 June. Four days later, citizens were out in strength in 26 cities. The spontaneous mobilisation demonstrated the positive potential of social media, which otherwise has today been appropriated by an army of abusive Hindutva trolls and hate-mongers.
A part of Dewan's long and impassioned FB post read: "Shouldn't there be protests against the lynchings, especially after the killing yesterday in Delhi-NCR of a 16-year-old Muslim boy? Why wait for political formations to organize a demonstration? Why can't all of us as citizens repulsed by the violence get together in protest…?" She did not have to wait for answers to her questions. The response was instant and overwhelming.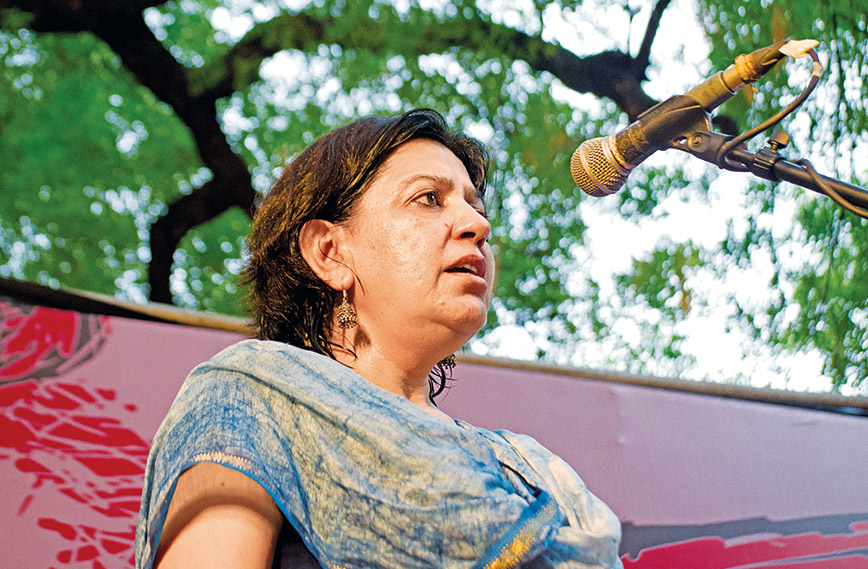 Saba Dewan, who initiated the campaign, speaking at Jantar Mantar
Large numbers of Indians, both ordinary and well-known, taking a cue from her ...