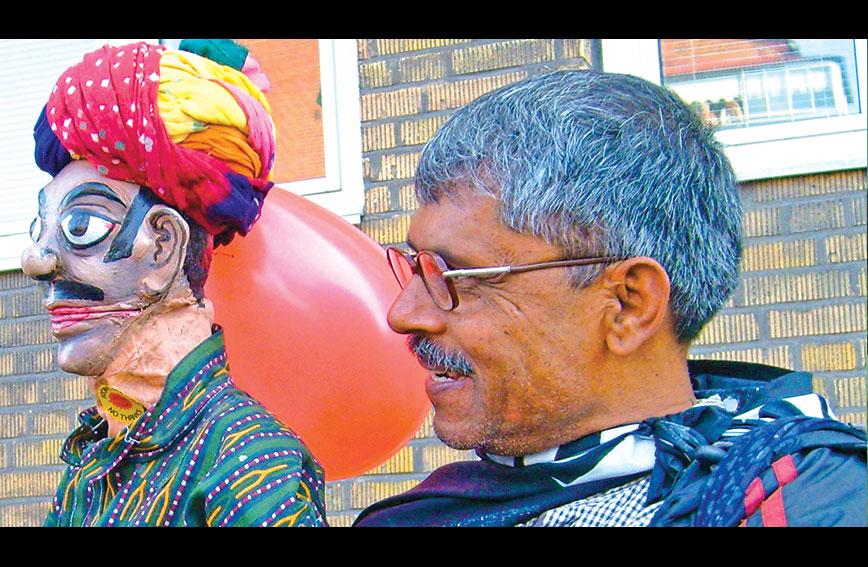 Shankar Singh with the irreverant puppet, Moofat
Puppets with wit and wisdom for a cause
Bharat Dogra, New Delhi
Published: Jan. 12, 2017
Updated: Jul. 28, 2017
Some of the most prominent social movements in recent times have seen the creative use of puppets. This is especially true of campaigns for the right to information (RTI) and the rural employment guarantee scheme. Many public meetings and protest dharnas were greatly enlivened by the interesting and lively presence of puppets.
The history of puppetry is an old one. Most traditional communities involved in this art, especially in Rajasthan, used only wooden puppets which were manipulated on stage or on the floor from behind a curtain or cot.
Traditional puppet artistes started getting new avenues for their skills when they were introduced to tourist circuits. An even bigger fan following emerged when some puppeteers started being approached by schools. Their puppets proved to be a hit with students.
However, by and large, these artistes continued with their old stories of kings and queens like the stories of Amar Singh Rathore. Sometimes new characters like Gulabo the dancer were included but within the old format of telling folk tales and stories. However, due to the introduction of puppets in schools some institutions like the Literacy House in Lucknow started feeling that new puppet characters, who could disseminate educational and social messages, needed to be introduced.
Thus was born the legendary puppet character, Jokhim Chacha. Created by S. Nathani of Literacy House, Jokhim Chacha was presented as an elderly person of wit and wisdom dressed in traditional Lucknow style whose words would be remembered and relished as these were often laced with humour. A new trend of introducing puppet characters more conversant with contemporary themes followed.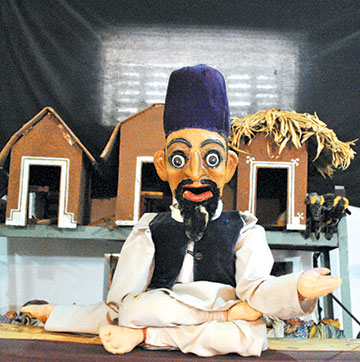 As communication trainees from all over India were being trained in Lucknow these new ideas about use of puppets for contemporary themes spread. A group in Tilonia's Barefoot ...