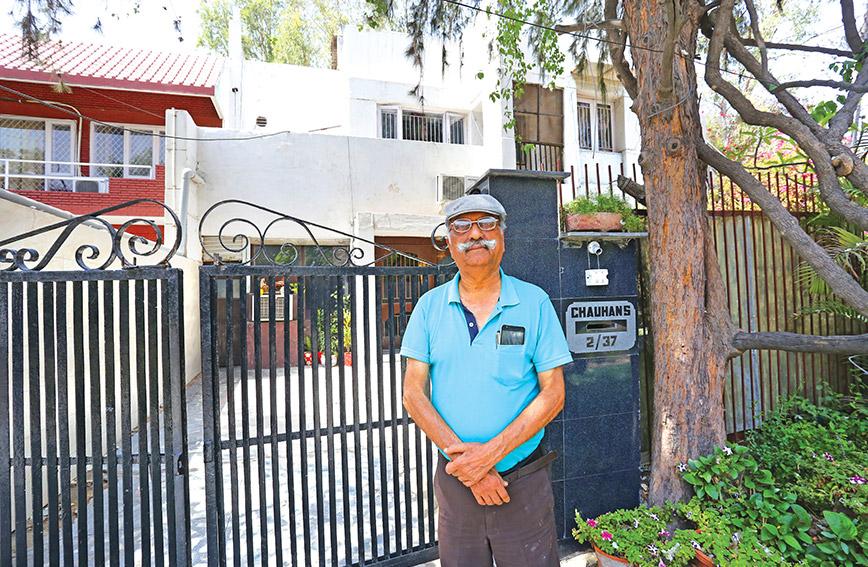 Whatever happened to reverse mortgage?
Civil Society News, New Delhi
Published: May. 02, 2017
Updated: Dec. 03, 2020
Colonel Surendra Pal Chauhan is 76 and is the owner of a house in Sector 37 in Noida. Like innumerable retired defence personnel, the house is all he really owns, and located as it is in the National Capital Region, close to New Delhi, it is not without value.
But 10 years ago, when Col Chauhan wanted to do a reverse mortgage on the house because he desperately needed Rs 30 lakh, he went from bank to bank and finally gave up.
At that time (we are talking about 2007-2008), the reverse mortgage scheme had just been launched in the Union Finance Minister's budget speech. It was meant to be a social security measure to protect financially vulnerable senior citizens like Col Chauhan.
There are around 100 million senior citizens in the country and invariably the house or flat in which they live is the only asset they have. How do they leverage it when they desperately need cash to meet a medical emergency, retire an existing loan or just to keep meeting their living expenses?
Reverse mortgage is meant to allow a senior citizen to continue to live in a residential property while getting money against it from a bank or a housing finance institution. After the senior citizen's demise, the lender is free to sell off the property and recover the money or the property can be inherited and the heirs can pay off the loan.
The scheme seems simple enough and Col Chauhan felt it was just what he needed to pay off a Rs 30 lakh loan against his Noida house, which could have been valued at about Rs 1.8 crore. But he made no headway because of lack of clarity over guidelines and lack of interest among banks.
Ten years later reverse mortgage continues to exist only on paper. Banks, housing finance companies and the government do nothing to make it easier for the elderly to access funds when they most need them.
Col Chauhan discovered to his dismay that the banking system was awash with confusion over the scheme's conditions. He went to a number of banks — the State Bank of India (SBI), the Punjab National Bank (PNB), Axis Bank — only to find that the staff at each was ignorant about eligibility criteria and took obdurate positions instead of handholding him through the process.
He went to the National Housing Bank (NHB), which is the apex institution responsible for promoting reverse mortgage, and got a patient hearing but no help. Nor did he make any headway when he enlisted with Helpage India, the NGO which works with the aged and was trying through counsellors to make reverse mortgage operational. Finally, in 2009, Col Chauhan wrote a letter about his plight to then Finance Minister Pranab Mukherjee and gave up.
Col Chauhan says he was turned down because he had already taken a loan against his house. The guidelines issued by NHB say the property should be 'unencumbered' and this was taken to mean that there should be no loan pending against it. But the guidelines also say that reverse mortgage can be given in a lump sum to pay off an existing loan. So, is this a contradiction in the guidelines or is it wrong interpretation of the term 'unencumbered'?
Col Chauhan wanted to pay off the earlier loan which had been taken to help his son. The son's enterprise had failed and ICICI was aggressively asking for the money back.
Col Chauhan says the guidelines allow the lender under reverse mortgage to use its discretion to pay part of the proceeds to the previous lender, thereby freeing up the senior citizen from that burden.
It wasn't done in his case because there was lack of clarity and it was left to the discretion of the bank. Staff at the banks were not familiar with the basics of reverse mortgage. They did not know how to address his need.
The rules say that the money can be given either in tranches or in a lump sum. And that it can be used for medical emergencies, renovation and upgradation of the property and paying off an earlier loan against the property.
"Most senior citizens, perhaps up to 90 percent of them, would have some loan or mortgage standing against their house," says Col Chauhan. "If the purpose is to only have reverse mortgage for medical emergencies, the government may as well scrap the scheme."
He finally found other sources for raising the money, but he bitterly recalls: "My experience was really, really bad. There is hardly any bank I didn't approach. Most of them were not even aware of the scheme. They have made things so complicated and they ask for so many papers that a senior citizen cannot cope."
"I met the NHB chairperson and told him that I had a loan of Rs 30 lakh outstanding with ICICI but my property was worth Rs 1.8 lakhs at that time. So why couldn't they clear the ICICI loan and give the remaining amount to me? He agreed in principle. He also spoke to a few banks which gave me a verbal assurance, but didn't do anything," Col Chauhan recalls.
"The biggest stumbling block is banks first ask senior citizens to clear their existing loans, which senior citizens can't do without the money coming from reverse mortgage. So, the point is this scheme is misconceived and unless it is thoroughly revised and made user -friendly it is bound to fail," says Col Chauhan.
The scheme hasn't been designed to serve as a social initiative and an instrument of social inclusion. Bankers haven't been trained to meet the special needs of the elderly, who in turn don't know how to engage with the banking system.
Valuing a property in market terms and getting the documentation right can be complex. So also, understanding how collateral works. It is also tough for the elderly to deal with potential heirs who feel that a reverse mortgage agreement may deprive them of their inheritance.
In the absence of social marketing of the idea, no one is quite sure how to overcome these hurdles even with the best of intentions. Bank staff aren't encouraged to be flexible and adaptable and therefore can't measure up to the challenges they face in such contexts.
The elderly, on the other hand, apart from lacking savvy in banking matters, are also challenged by ill-health, family pressures and the insecurities of raising funds against the only fixed asset they have.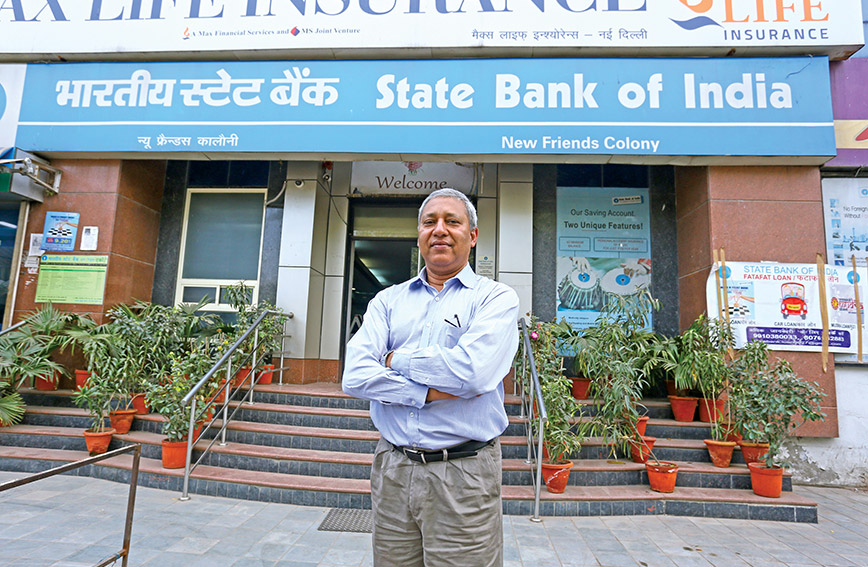 It isn't as though efforts aren't made. Rajendra Prasad of the State Bank of India recalls that he and his team tried hard in the NCR to close reverse mortgage loans, but managed only the odd successful case.
"Invariably people who came to us had an inflated notion of the value of their properties. They also found it difficult to understand why they couldn't get the entire value instead of a percentage of it,"
says Prasad.
"There was also the problem of documentation. Many customers didn't have clear titles to the property. Some didn't have the original title deeds. In other instances, the ownership was shared," recalls Prasad.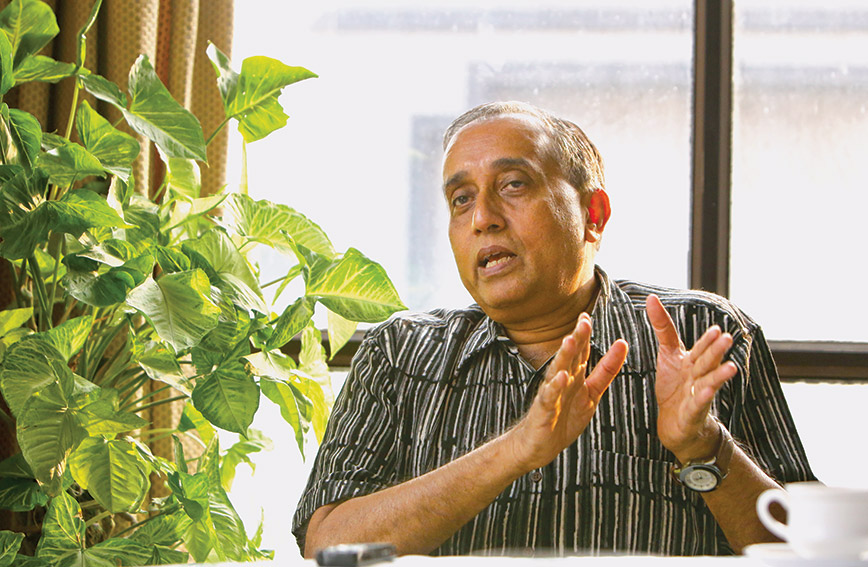 At Helpage India, the NGO's Chief Executive Officer, Mathew Cherian, produces a bulging file of papers on reverse mortgage from 2008 to 2011.
Helpage held workshops and appointed counsellors across the country to help the elderly on reverse mortgage. The NGO also kept up a stream of missives to the government and the NHB to iron out problems. But the impact was limited. Clearly, a bigger effort at the level of the government and involving banks was required but didn't happen.
"Some of the issues had nothing to do with banks, but were social and cultural in nature," explains Cherian. "Many elderly people who wanted to take a reverse mortgage were dissuaded by their children who feared losing control over the property. In the Indian context, the elderly haven't been free to be independent and act in their own best interest."
The result is that reverse mortgage has languished even as the elderly increasingly look for ways in which they can be economically independent. Banks don't advertise the scheme and inquiries at multiple branches of different banks reveal that there aren't staff available who can understand its nuances and offer advice.