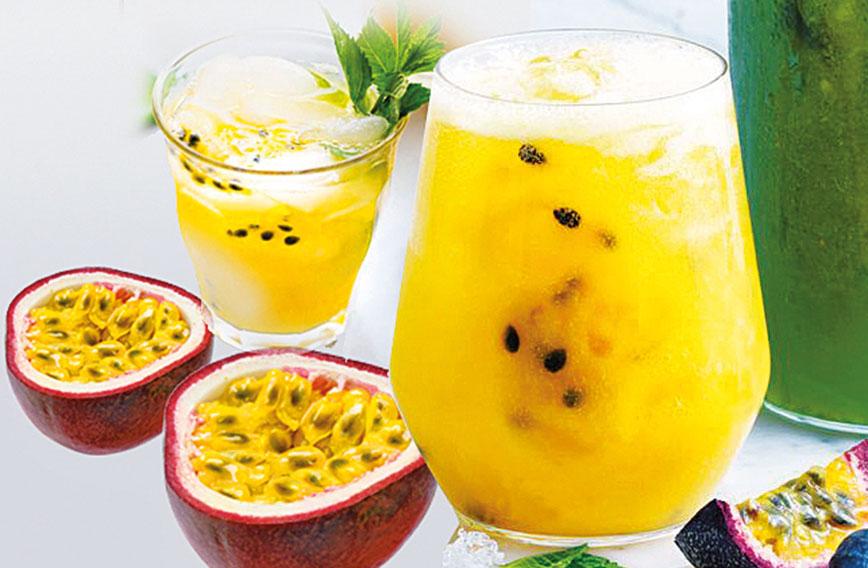 Passion fruit is great and the pulp is a winner
Shree Padre, Thrissur
Published: Mar. 09, 2021
Updated: Mar. 28, 2022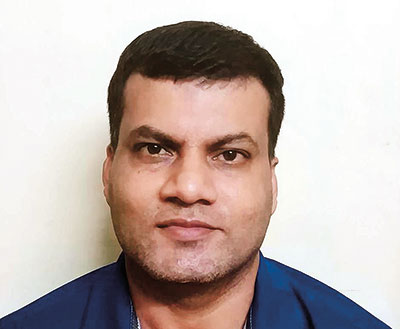 WHEN Binni K. Paulose was handling an agency for the Malnad Passion Fruit Company in Thrissur, he sensed a business opportunity. He was buying pre-packed fruits from the company for resale to supermarkets and other stores. Passion fruit squash was also part of his portfolio. But he noticed that shopowners and caterers would often ask him if he could supply passion fruit pulp free of preservatives.
Paulose, 43, is from Kakkassery. An undergraduate with a diploma in electronics, he doesn't really come from a business background. But Paulose was sharp enough to realize that a ready market for passion fruit pulp was staring him in the face.
Until five years ago, passion fruit wasn't a well-known fruit in Kerala. But its growth in recent years has been phenomenal. The fruit is especially popular with dengue and cancer patients due to its nutritive and medicinal qualities. It is also enjoyed as a drink or sherbet.
Years ago, one or two vines of passion fruit used to be grown in homesteads. Now the fruit is cultivated on some 3,000 hectares. Two big companies manufacture value-added products, mainly passion fruit squash. A myriad small shops sell passion fruit juice. It is also served as a welcome drink by the catering industry during weddings.
Paulose had picked a rising sector. Nobody was making passion fruit pulp. The question that bedevilled him was how to make fruit pulp without preservatives? He knew the Kerala dislike for products with chemical preservatives. He had taken part in a few fruit preservation workshops conducted by the Kerala Agriculture University. But none of them had passion fruit pulp as a product.
Paulose enrolled in India Mart, an internet group consisting of business persons. Most of their members were entrepreneurs who manufactured pulp from fruits like avocado, litchi and so on. But his enquiries from them didn't help. Eventually, he turned to YouTube. Luckily, he came across a few videos on producing passion fruit pulp without chemicals. He started experimenting. A friend who made avocado pulp also helped out.
After a few months Paulose was ready with a satisfactory method of making passion fruit pulp which could be frozen. "I liked an Australian company's product," he says. "They sold passion fruit pulp in small pouches, just enough for one glass. You cut the pouch, pour its contents into a glass of water, stir and drink," he says.
He named his venture Nisama Foods. Pulp, packed in one-kg plastic bottles, is priced at Rs 400. The pulp contains the fruit's nutritive seeds too. Since he sells directly to consumers he offers a little discount.
Paulose started his small venture two years ago, selling frozen passion fruit from his home. He converted one of the rooms in his house into a manufacturing unit. With his wife, Anu, and a female helper he began extracting fruit pulp and freezing it. Most of his buyers are caterers and shop owners. He has sold around five tonnes of pulp in several districts of Kerala but his main market is Thrissur.
Paulose's venture is probably the first of its kind in India. "You can dilute my pulp four or five times to make sherbet," he says. Caterers buy upto 30 kg at one go to serve at weddings. When he receives a largish order like this, he delivers personally to the caterer, "within 24 hours", he says proudly. His maximum monthly sale is 600 kg. During the monsoon months, especially in June and July, sales drop by half but pick up again from August.
The coronavirus pandemic affected Paulose's business in a big way. Since September, it started picking up again and he has sold 350 kg in the past three months.
Paulose also grows some passion fruit in his homestead. He has taken two acres on lease nearby to grow passion fruit. However, these two sources aren't enough. So, when required, he buys passion fruit from wherever it is available at competitive rates.
"It was only after plunging into production that I learnt the intricacies of pulp production," recalls Paulose. "You have to be careful about the quality of fruit you cut. Otherwise the pulp will not be of good quality. I have had bitter experiences many times. Now I myself cut the fruits. By smelling the fruit I can judge whether it is up to the mark."
Paulose has travelled widely to study passion fruit. "It is difficult to fix the exact fruiting season of this fruit anywhere. When one farmer doesn't have the crop, his neighbour might have a good yield."
To promote his product, Paulose has thought up an interesting service. In Kerala, juice is prepared manually, be it at a wedding or an exhibition. Paulose has invested in a cold juice dispenser for Rs 40,000. Juice concentrates can be filled in any of its three chambers and served instantly. He leases out his dispenser for Rs 500 per day to juice wallahs who set up stalls during functions.
"Renting out the dispenser is not profitable," says Paulose. "We have to transport the machine both ways. I bought it to increase sales of my pulp. Those who take the dispenser on rent also buy the pulp from us."
Passion juice and pineapple juice are both popular. Some caterers add a few pieces of pineapple to the passion fruit and top it up with ice-cream. "That combo really clicks," says Paulose.
He says he doesn't have to stock the fruit during the lean season. "The fruit is always available somewhere in Kerala or in neighbouring Tamil Nadu," he says.
In fact, pulp is emerging as better value for money. "One litre of passion fruit squash costs Rs 250. I sell pulp for that price to wholesale buyers. It is always fresher. To make a kg of pulp you need 2.5 kg of fruit. I buy the fruit for Rs 60 to Rs 70 per kg," he says.
The squash industry requires more capital, staff and space. Pulp can be made in a small unit. Also, it's not essential to get into cultivation since the fruit can be bought from farmers. "It makes better economic sense," he says.
"There is good demand, but I'm not able to always meet it since there is limited availability of raw material."
There is latent demand in Kerala but it's important to first identify your buyers is Paulose's advice. "Then you must approach them with samples and convince them your product is worth trying. Aggressive marketing yields results," says the enterprising Paulose.
Binni Paulose: 94950 62320; binnykakkaserry@gmail.com