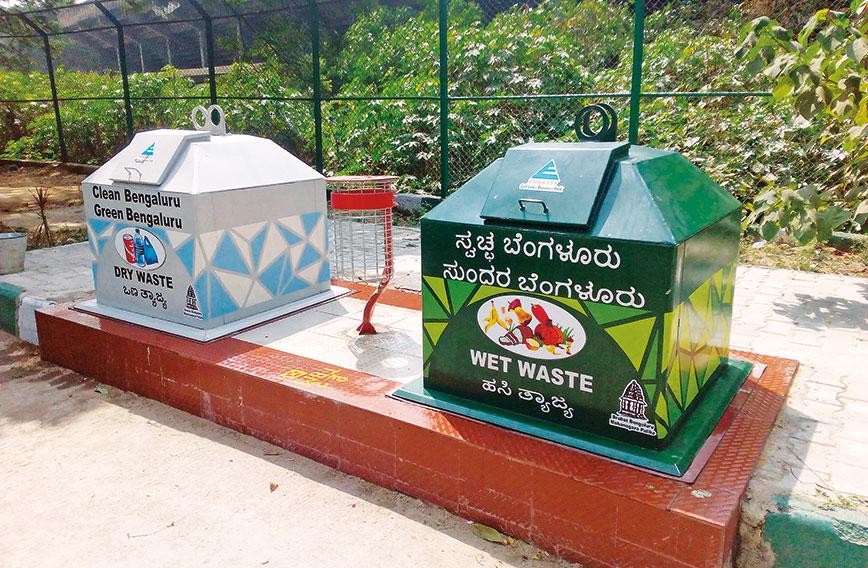 The most important policy measure is to enforce segregation at the household level
Landfills don't work, learn to segregate garbage
BY SANDYA NARAYANAN
Published: Aug. 29, 2019
Updated: Aug. 29, 2019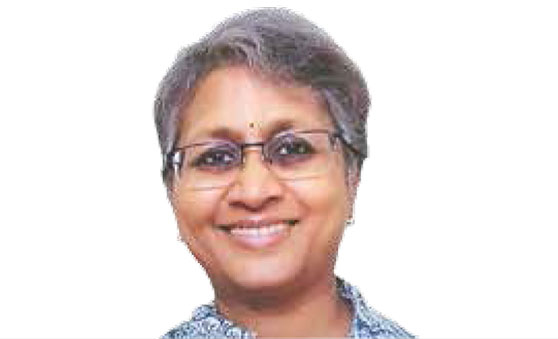 The thought of an Indian city most often throws up images of teeming millions, traffic snarls, dust and noise and, of course, dirty street corners overflowing with rubbish.
As cities attract more people the problem of waste reaches its zenith. What was earlier considered a mere nuisance or an unpleasant sight resulting from a lack of civic sense has now become a problem of giant proportions.
The Ghazipur landfill in Delhi is now 65 metres tall which is just eight metres less than the height of the Qutub Minar. Bengaluru has so far converted six unused quarries into giant waste dumping sinks and is constantly on the quest for more.
Clearly, Indian cities have reached a point where the solution to their waste problems cannot any more be the work of municipal bodies alone.
Civic administrations lack the ability to enforce their own rules. They also lack the management systems, technologies and the financial resources.
Keeping cities clean has to be a collective responsibility which starts with the smallest action at the level of the individual. It requires each and every one of us to 'think before we throw'.
It takes passion, commitment and staying power. All of which has helped a small group of citizens who came together as the Solid Waste Management Round Table (SWMRT) in 2009 to change the discourse around the waste problem by pulling off changes, starting with policy and legislation, down to creating community participation leading to change in social behaviour. This effort is still ongoing. Notably, every one of the 20-odd individuals were either community leaders or social entrepreneurs who had exerted some level of influence in their communities to initiate projects and bring about real change in the way waste was managed.
So when they came together as SWMRT, their ability as a collective group was a real boost. Various members came with their unique set of skills and the synergy created has been crucial in bringing in different perceptions necessary to problem solving. The spectrum spans analysis, legal aspects, business principles, creating inclusive livelihoods and compulsory role modelling for change.
Creating change has meant having to pilot an idea and show proof of concept, and building goodwill with the community and with the elected representatives to carry out a pilot with the coordination and cooperation of all. The proof of concept has led to large-scale innovative city-wide campaigns or to policy advocacy strategy interventions, often by means of extended engagement through public interest litigation through the high court. This has helped to institutionalise the process, a crucial and necessary part of bringing about lasting change in the way the municipality operates.
A lot of effort has been made to improve design and aesthetics of the SWM (solid waste management) architecture to change public perception around waste handling and management. One of the key strengths of SWMRT has been to keep up engagement with all levels of the municipality from the ward to the city and state levels in a non-adversarial manner through cooperation and participation. This has helped to penetrate and alter the typical citizen approach of grievance airing to problem solving.
A key strategy has been to increase the number of problem solvers in the community by creating master trainers or community champions who can continuously engage at their local level. They are mentored and provided models and tools for adoption and implementation. This has helped to increase the number of citizen change makers and raise the decibel level of the citizens' voice which cannot be ignored by any municipal or state government.
THE RIGHT TIME TO ACT
This is the right time for citizens to act. Municipal administrations have their back against the wall, dealing with growing landfills. Courts are taking a very serious view of the environmental impacts of the mismanagement of waste.
Waste has been raised as a national concern by the Union government through its flagship Swachh Bharat Abhiyan. The need for cleanliness and sanitation has become a cause espoused by the prime minister himself.
There is also awareness of the harm to public health. Waterborne and vector-borne diseases have been spreading. Burning of garbage and leachate from landfills have caused air and water pollution.
It is generally understood that cheap plastic has a toxic impact — not just on human health but also animal health and marine life. This understanding didn't exist so clearly earlier. Companies have come forward to put CSR money into cleaning oceans, beaches and seafronts. Toxins in plastic enter the food chain through cattle and fish.
WEAK PUBLIC POLICY
The biggest gamechanger to improving the waste problem is an across-the-board implementation of segregation at source. This simple change to the way waste is handled at source dramatically changes the way waste can be managed. However, most municipalities have not issued the updated bylaws, even though the central Solid Waste Management Rules 2016 mandate segregation.
Municipalities still spend crores of rupees collecting mixed waste and transporting it for dumping. The collection system and the underlying contractual arrangements are outdated. There is an urgent need for introducing data-based, technology-driven monitoring of daily collection systems. More importantly, infrastructure creation for setting up of decentralised processing of various waste streams has to be given a thrust.
WASTE AS A RESOURCE
Waste management has moved from being a linear activity to driving a circular economy. Minimisation and recovery are the new buzz words. Minimising strategies starting with banning of single-use plastic disposables is a bullet that all municipalities have to bite. Bans, enforcements and penalties have forced commercial and trade organisations to rethink their packaging options and move to alternatives to plastic or more lasting reuse options.
A plastic ban, coupled with a vigilant citizen brigade in the cities of Bengaluru, Chennai and Mumbai, have compelled food and beverage operators to move cheap toxic plastic cups, spoons, straws and plates to biodegradable options or reuse options in ceramic, glass and stainless steel.
Food takeaways are now experimenting with paper, banana leaf and sugarcane bagasse packaging and replacing the low-grade plastic and multilayer flexible pouches which are a complete no-no for serving any food.
The reuse potential of waste is now being better explored. A growing number of people in cities use compost made from kitchen, leaf litter and horticultural waste in their terrace gardens to grow organic food.
Improvements in biogas technology enable municipalities to look at managing large-scale wet waste processing units without the problems of odour. It is also possible to recover cooking gas.
Sorting and grading paper and plastic feeds the robust informal recycling market. Recognising this, more and more municipalities are seeing the merit in setting up dry waste collection centres and material recovery facilities using the natural skill of the waste-pickers and other informal sector workers.
CHOICES THAT ONE CAN MAKE
The waste problem starts at the point of consumption. The zero-waste home is an achievable goal. Conscious consumerism is the need of the hour. It is the individual's decision to carry a cloth bag for shopping, our own bottles or cups, switch to a plastic-free kitchen and adopt sustainable hygiene products like cloth pads and menstrual cups.
The municipality must set up zero-discharge wards by mandating segregation at source, adopting waste stream management and setting up processing infrastructure which will create zero-discharge wards. This will manifest at the larger level into a zero-landfill approach which is the ultimate goal for creating a waste-free society.
A growing new breed of social entreprenuers who are experimenting with alternative product uses, plastic-free packaging and other alternatives made possible through design and technology have helped consumers make the shift to sustainable practices. It is now upto each and every one of us to create the mindfulness which is necessary for lasting change.
Sandya Narayanan is a member of Solid Waste Management Round Table (SWMRT)
Contact: swmrt.bengaluru@gmail.com; www.trashonomics.in