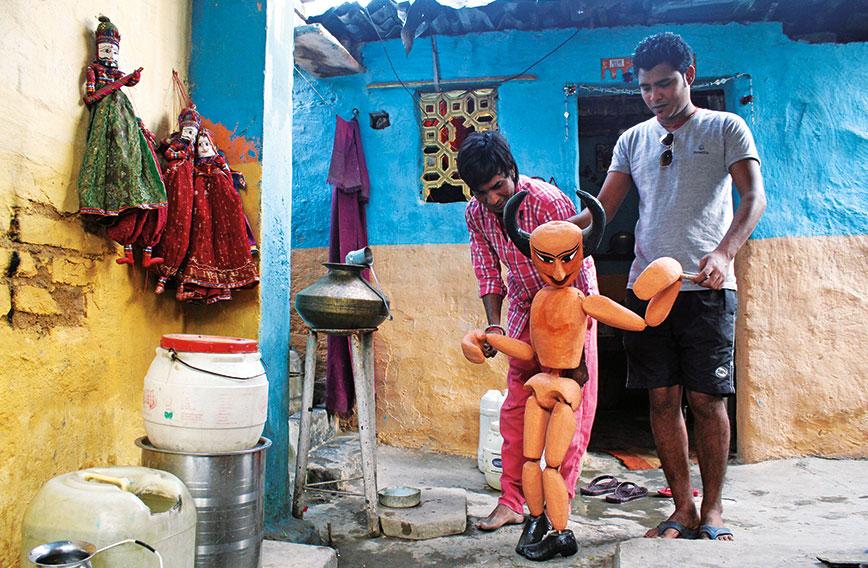 Most migration is for education and better livelihood opportunities
From village to city with hopes and dreams
BY R. BALASUBRAMANIAM
Published: Aug. 29, 2019
Updated: Aug. 31, 2019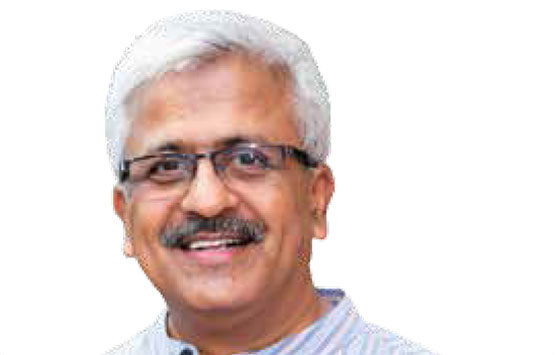 Siddu had every reason to celebrate. He was the first person in his village to attend a college 35 km away. He dreamed of taking up a professional graduate course in the city of Mysuru. While his aspiration was not overtly unattainable, he had cause for worry. Most people in his village had not studied beyond Class 10 and he was the first to go to college in the nearby town.
The hardships he had to experience were many. From starting out early morning so that he didn't miss the only bus that went to town, to staying hungry the whole day, to trying to make sense of some of the English words that he was hearing for the first time, to being ridiculed by his family and friends for not focusing on agriculture and his family income — he had to endure it all. He knew that the odds were stacked against him and he had little chance of competing with the several million urban students who would also be writing the Common Entrance Tests to seek admission to professional courses. He cursed himself for his ill luck of living in a village and having to tackle life with all its complexities.
Siddu is not alone in feeling despondent that fate and an accident of birth had condemned him to face several barriers to social and economic mobility.
A few years ago, members of a tribal women's Self Help Group (SHG) met me to seek my assistance to prevent a Grameen (Rural) bank from being shut down. This was a rural bank sponsored by one of the larger nationalised banks. It had been operating for a few decades and was located around five km from their tribal colonies.
The banks were now being pushed by the Government of India to become profitable and hence were trimming their operations. This meant that all the branches not making profits were being closed down systematically and most of them turned out to be rural branches.
The women explained how difficult it would be to travel the additional 30 km to the nearest branch in order to continue to get banking services. It looked ironical that they now had to spend Rs 40 each time they travelled to deposit their collective weekly savings of Rs 100. I went to the chairman of this Grameen Bank and requested that he reconsider closing down the branch. He expressed his inability to do so and explained how their priorities had now shifted from social responsibilities to becoming financially viable. This would be possible only if their branches operated in urban areas, he explained.
Chikkaputti was one of the few tribal children I know who decided to break this geographical barrier early on. She was the first girl from the marginalised Jenukuruba tribe to complete Class 10. She decided that her prospects would be better if she moved to Mysuru city, 80 km away. Chikkaputti not only went on to complete graduation, she also found employment as a teacher in a school in Mysuru and is now married and settled with a wonderful family of her own.
Occurrences like these have now become the norm and it is no secret that people see little or no economic opportunities in our villages today. The dream of fulfilling their aspirations drives people like Siddu and Chikkaputti to seek greener pastures in nearby cities.
Rural to urban migration is by far the most major component of urbanisation. It is the chief mechanism by which urbanisation trends globally have moved. Studies indicate that most migration around the world is for education and better livelihood opportunities. As though the push of inadequate infrastructure and personal aspirations are not enough, urban-centric economic growth and rapid industrialisation work as strong pulls for migration. To make matters worse, several state policies incentivise and promote high-end industry which advertises high-paying jobs. This further amplifies the 'pull effect' and attracts migrants.
What is not spoken about much is that more than half of the urban labour force works in the informal sector of low-skilled, low productivity, often self-employed jobs in petty sales and services. Apart from education and employment, factors like droughts and floods also drive people from villages to cities. The increasing uncertainty of farm incomes due to soil and climate inconsistency further strengthens the resolve of people to seek livelihood options in urban areas and move away from traditional farming.
When poor, landless, illiterate and unskilled agricultural labourers and poor farmers from backward states move to Kolkata, Mumbai, New Delhi, Chennai, Bengaluru, Hyderabad and other big cities, what they can actually get is only minimal employment. These migrants have little or no access to housing and other formal social structures and end up living in crowded slums or on the footpath. Securing access to food, water, electricity, sewage and transportation becomes a challenge. Vulnerable and desperate, many are exploited and end up in low-paying jobs. Migration also places additional stress on already burdened and inadequate urban infrastructure. What most Indian cities are facing today is rapid urbanisation with unplanned or little growth in civic infrastructure.
The speed of urbanisation poses an unprecedented policy challenge — yet India has barely engaged in a national discussion about how to handle this seismic shift. The population of India residing in urban areas is expected to increase from 340 million to 590 million by 2030.
Urbanisation is not just about living in cities. It also alters the social and economic fabric of the nation. In 1995, India's GDP was split almost evenly between its rural and urban economies. Bengaluru, which accommodates close to 17 percent of Karnataka's population, is today credited with contributing close to 70 percent of the GSDP. The urban GDP of India in 2008 accounted for around 58 percent of the overall GDP and is expected to cross 70 percent by 2030.
Indian cities are already failing to provide a basic standard of living to their residents and life could become tougher if urbanisation continues unabated and unplanned. As the urban population and its incomes increase, demand for every key service will increase five to seven-fold in cities of every size and type. At the current rate of public investment in infrastructure that most Indian cities are making, most cities and towns will begin to decay and become unliveable.
India urgently needs to adopt a new approach to manage urbanisation and stop seeing urban development from a uni-directional lens. Our policy planners must move away from seeing India's rural areas as mere recipients of state welfare and explore how they can be integrated into the economic mainframe. Thriving economic ecosystems are not built overnight and what we need is a comprehensive and long-drawn strategy that operates on the paradigm of an integrated and interdependent economy.
We need to stop separating rural and urban development or seeing them as two distinct and separate processes. They are inseparably intertwined and urban development cannot happen in isolation. This paradigm will necessitate that the quality of life is nearly the same whether one lives in a village or a city. While this is easier said than done, the State can begin to facilitate this by providing infrastructure in terms of roads, markets, public transport, health and education facilities, power supply, water and sanitation, banking, and digital connectivity on comparable terms. The State needs to augment other governance structures like panchayats with enough finances, funds and functionaries and alongside strengthen the policing and judicial infrastructure. For this to happen seamlessly, rural development needs to move away from the current model of being 'sectorally driven' to being 'spatially driven'.
The country now needs to move towards a 'Rurban' focus in its economy and explore how the rural economy can piggy back on its urban counterpart. Beyond providing systemic and infrastructural support, the State should consider providing incentives to corporates to explore setting up industries in rural areas. The modern economy demands an approach of 'clusterisation' and 'specialisation' and the private sector needs proper incentives to invest in them and build a supporting environment.
India is also well positioned to move the JAM (Jan Dhan, Aadhaar and mobile telephony) momentum to the next level. We need to build on the foundation that schemes like MUDRA, Startup India and Standup India provide. Lessons of reverse migration that Malaysia witnessed after the 'palm oil' revolution need to be studied and contextually applied in India too.
All this requires visionary thinking, political will and sustained investment over long periods. It also requires people in rural areas to shake off feelings of impotence, hopelessness and despair. It requires them to be more entrepreneurial, demanding but less dependent on the State, and the belief that one need not equate 'poverty' with rural India. It also needs their urban counterparts to see a stake in rural development and appreciate that it is in their own interests to have a developed rural India where opportunities for both good quality education and employment are not a byproduct but an essential prerequisite for progress.
And if this does not happen sooner rather than later, then people like Siddu and Chikkaputti will have to continue to live mediocre and poor-quality lives, irrespective of whether they stay back in their rural homes or move in search of the ever elusive 'better life' in the cities of India.
Dr R. Balasubramaniam, founder of the Swami Vivekananda Youth Movement, Mysuru, is a development activist and author. www.drrbalu.com