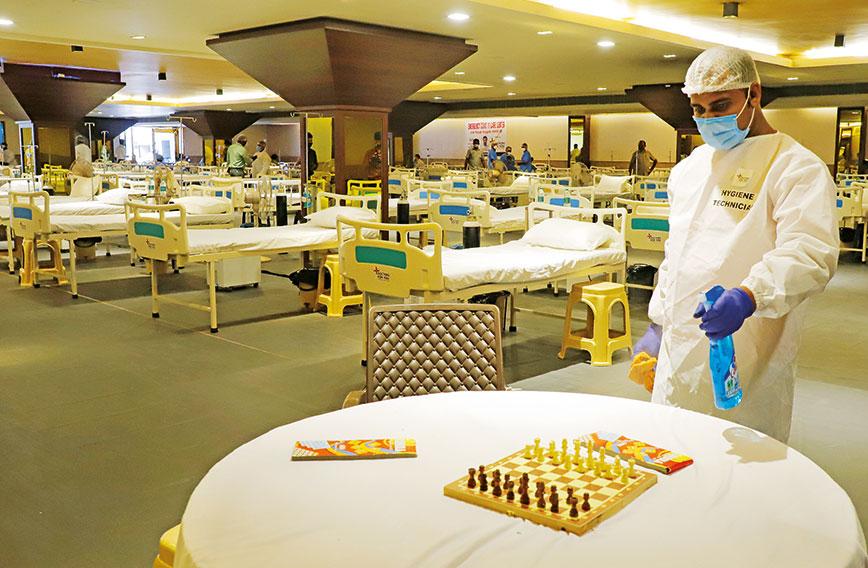 Companies find education, healthcare and rural development attractive for CSR funding because these are 'mature' sectors in which the issues are relatively well-defined
Spends have been rising, but why so skewed?
By Madhukar Shukla
Published: Feb. 14, 2023
Updated: Feb. 17, 2023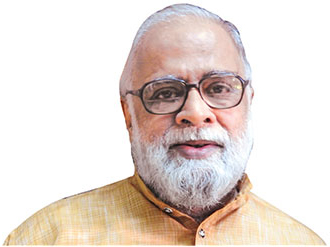 THE making of corporate social responsibility mandatory in 2013 marks a major milestone in the history of Indian business. This was a logical step following the introduction of the Voluntary Guidelines for Responsible Business (2009 and 2011) and the requirements of Business Responsibility Reporting by the top 100 companies (2012) issued by the government earlier.
While historically many Indian businesses have had a tradition of philanthropy and charity, this regulation made it mandatory for companies (above the stipulated criteria of net worth, turnover or net profits) to spend two percent of net profits on CSR activities. The guidelines also identified the list of sectors for CSR activities, stipulated the formation of CSR policy and a CSR committee by the companies, and the requirement of regular reporting. Through amendments, notifications and circulars, the Ministry of Corporate Affairs (MCA) also brought in both greater compliance and flexibility to the regulation.
After a decade, it is worth taking stock of the outcomes of the new regulation. The data from the CSR Portal and CSR Exchange Portal, maintained by the MCA, provides some interesting trends and insights.
On the positive side, there is much to showcase the impact in terms of numbers. Between 2014-15 and 2020-21, the number of companies with a CSR programme increased from about 16,500 to close to 23,000. CSR spending also increased two and a half times from about Rs 10,000 crore to almost Rs 25,000 crore. Across these years, a whopping Rs 1.27 lakh crore flowed into CSR initiatives, and funded about 180,000 social development projects in different sectors. In fact, CSR spending now constitutes up to 28 percent of India's philanthropic giving.
While this increasing acceptance of CSR as a part of doing business is a welcome change, the numbers also show that the impact of CSR, both sector- and region-wise, is still skewed.

For instance, out of the Rs 1.27 lakh crore CSR funding over the years, almost 54 percent was spent on just three sectors (out of the 29 listed on the CSR Portal), viz., education, healthcare and rural development projects. In a way, this focus seems to be appropriate too, since these three are critical sectors for socio-economic development and need due attention. After all, two-thirds of India lives in villages, and an educated and healthy community is the prerequisite for building a developed and prosperous society.
However, this inordinate focus on just three sectors also results in neglect of other areas of development. For example, over the years, only about five percent of CSR funds was spent on projects related to 'Poverty, Eradicating Hunger, Malnutrition', and just about 3.5 percent of funds spent went to support 'Livelihood Enhancement Projects'. Social problems such as gender equality, women's empowerment, socio-economic inequality, conservation of natural resources, senior citizens, orphans and the like received even less CSR support.
One of the reasons companies find education, healthcare and rural development attractive for CSR funding is because these are 'mature' sectors. The issues related to these sectors are relatively well-defined. The solutions to address them are known and can often be solved through standardized time-bound interventions.
Projects related to these sectors also mostly revolve around infrastructure development (developing school infrastructure, watershed projects, mobile medical units) and service delivery (training of paramedics, financial solutions, agri-inputs), which are familiar domains for companies. In comparison, social problems related to women's empowerment, gender, inequality and natural resources, etc., are complex issues. They are multi-layered and often embedded in local socio-cultural context. Solving them requires more nuanced and contextual understanding and specialized skill-sets which are rarely in the domain of corporate functioning.
Region-wise too, CSR expenditure shows similar lopsidedness. Just five states (Maharashtra, Karnataka, Gujarat, Tamil Nadu and Andhra Pradesh) account for 33 percent of the cumulative CSR expenditure. In comparison, between 2014-15 and 2020-21, the eight northeastern states (Assam, Arunachal Pradesh, Manipur, Meghalaya, Mizoram, Nagaland, Tripura, and Sikkim) received only 1.4 percent of CSR spending. Similarly, just 12.6 percent of CSR funds was spent in less developed eastern states (Bihar, Chhattisgarh, Jharkhand, Odisha and West Bengal), even though they house one-fourth of the country's population.
Similar trends characterized CSR spending in the Aspirational Districts. In 2018, NITI Aayog had identified 112 districts which were least developed, and required special attention for localized development. However, in the three years since, these districts account for barely 1.65 percent of the cumulative CSR spending. Even this meagre CSR expenditure in these districts shows similar sectoral and regional/locational bias: the same three sectors (education, healthcare and rural development) accounted for 74 percent of the CSR spending, and 41 percent of the CSR investments went to just four districts — Dahod (Gujarat), Haridwar (Uttarakhand), Singrauli (Madhya Pradesh) and Visakhapatnam (Andhra Pradesh).

It is ironical that more developed regions seem to attract a larger share of CSR spending, while the regions which require more development support continue to remain neglected. Companies seem to prefer to work in regions which are reasonably developed, have a supporting infrastructure and where CSR projects can be implemented without much hindrance.
The above trends also highlight the fact that despite the positive numbers, the focus of CSR initiatives is still more on compliance with the law rather than on following the spirit of the law. The purpose of the CSR provisions was to nudge the companies to integrate societal concerns as a part of doing business, and to come up with innovative ideas and management systems to solve critical problems in local and other needy areas in the country. While the needle has moved in that direction, as the data shows, there are still vast gaps which need to be addressed.
So what can companies do to increase the effectiveness and reach of their CSR initiatives?
First, one needs to appreciate and accept that planning and executing social development projects is not a part of corporate expertise. While those companies which have been practising CSR for long have developed some in-house competence to manage social projects, for most companies this is an entirely new and unfamiliar area.
Secondly, companies need to be open to, and nurture, partnerships with those agencies (NGOs, social sector organizations) which have the required social sector experience and competency-set. Given their knowledge of and long presence in the target area, relationship and trust with the local communities, and experience in planning and executing development projects, NGOs are natural allies of CSR projects. In fact, many companies do execute their CSR projects through NGOs. MCA data also shows that about 60 percent of CSR spending is done through NGOs.
The existing nature of the relationship between the companies and the NGOs, however, mostly fails to leverage the rich experience, competence and resources which NGOs bring to the table. In the corporate mindset, the role of NGOs is limited to their being 'implementation' partners (some even refer to them as 'vendors'). Many NGOs, however, have also been working in those very regions and on those very social issues which are currently neglected in the CSR initiatives. To extend the CSR efforts in those neglected regions and sectors, companies would need to treat the NGOs as equal stakeholders in the CSR projects and involve them from the project identification and planning stage.
This shift to stakeholder perspective would also require three major changes in the way companies look at the CSR projects.
One, many of the neglected issues (e.g., gender equality, conservation of natural resources, socio-economic inequalities) are deep-rooted and require a long timeline to be addressed. Unlike projects which require putting up infrastructure or improving service delivery, they are also not amenable to year-by-year measures of progress. Supporting such projects would require changes in both funding cycle as well as in the metrices of progress.
Two, it is natural for companies to opt for large and well-established NGO partners since they have a credible track record, robust organizational systems and processes, capacity to execute projects on a large scale, and can monitor and report the impact. In fact, size and capacity to handle large-scale projects is often a criterion for the selection of the NGO partner.
However, many social issues (e.g., special education, senior citizen welfare, art and culture, promoting sports) which are listed by the MCA are critical but not so widespread. They are mostly catered to by smaller NGOs with specialized skills. Addressing such issues would need a change in the partner selection criteria by the companies.
Lastly, partnership as equal stakeholders is a relationship of mutual learning and there is much that the companies and NGOs can learn from each other. Just as companies can learn to integrate social concerns, empathy and sensitivity in their working from the NGOs, the latter can also benefit from the efficient managerial systems and processes of companies. It is by building on each other's complementary areas of strength that CSR initiatives can become more effective and innovative.
Dr Madhukar Shukla is a former professor of XLRI in Jamshedpur.