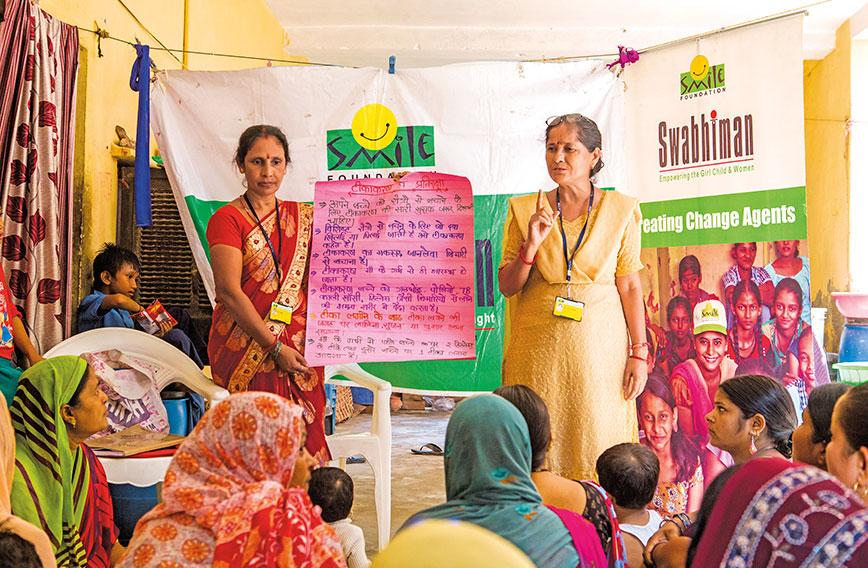 Development organizations create an impact by solving local problems
Partnership and strategic giving are what work best
By Santanu Mishra
Published: Feb. 13, 2023
Updated: Feb. 17, 2023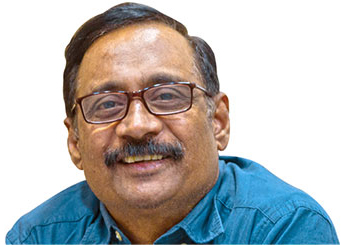 IN the initial days of the Smile Foundation, we were convinced that there had to be a working model and processes to ensure good governance and a sustainable social return on investment. India's development sector in those days didn't have any dependable funding mechanism. Taking the cue from the business model of 'venture capital', an innovative model called 'Social Venture Philanthropy' was adopted. It was meant to empower genuine grassroots initiatives (small NGOs and voluntary efforts) by inculcating accountability, sustainability, communication, and leadership. In addition, this model promised to multiply the social outcome by combining the strengths of grassroots initiatives and Smile Foundation.
We sought to achieve high-impact development with the efficiency of the corporate world. The selfless passion of social entrepreneurs and exemplary community connect at the grassroots were adopted as the hallmarks of Smile Foundation. Initially as an experiment, and later as a strategic market need.
In the absence of a formal financing mechanism for social enterprises in India, Smile Foundation developed an understanding of how the corporate sector functioned. Over the years, a bridge was established — linking the needs of development initiatives with the business needs of the company. And it started showing results.
It makes business and economic sense for organizations to form partnerships and achieve the joint agenda of social development in an area of their choice. No business can thrive in a society that is not making progress as a whole.
When we conceived Smile Foundation at the dawn of the new millennium, we had two credos. First, making the corporate sector the organization's sources of funding so that this would make Smile Foundation professionally driven and outcome-oriented. (The founders with backgrounds in corporate might have triggered this inclination.) Secondly, with globalization and information technology spreading fast, we thought that the trend of companies becoming socially relevant would come to India sooner.

India became the first country in 2013 to legally mandate Corporate Social Responsibility (CSR). Beginning from Mahatma Gandhi's trusteeship model and prompted by their family traditions, many wealthy families from the pre-Independence era actively took part in philanthropic activities to give back generously to society. This was the earliest form of CSR in India where the wealthy not just donated money to the poor and needy but also set up many educational and health institutions for the benefit of society. Globally, the term CSR was coined in 1953 by American economist Howard Bowen in Social Responsibilities of the Businessman.
GLOBALIZATION
Revisiting the 1990s, one would observe that increasing globalization became instrumental in expanding the scope and adoption of CSR. This phenomenon also laid the foundation for the evolution of CSR, as a trend.
Firstly, businesses started thinking of doing good in a more strategic and planned manner. Secondly, partnering with civil society organizations and combining their skills and the resources of companies also gained momentum. And lastly, companies around the world started to think about how CSR could make "business sense".
Not long ago, the economic crisis of 2008 was palpable everywhere, including India. Many felt that it was avoidable but for aggressive profiteering. Business success started to be seen with proven responsibilities towards society/communities, customers and employees.
The next decade too was in a way a great social awakening or social repurposing for the business world. As the United Nations General Assembly established the Sustainable Development Goals (SDGs) in 2015, it started becoming a reference point for the "blueprint to achieve a better and more sustainable future for all".
Today, the perception somehow is that companies are missing out if they aren't participating in CSR. It has become an integral part of doing business, and is increasingly affecting consumer choice to a large extent. CSR programmes are increasingly being devised around the UN's 17 SDGs, ranging from quality education to climate action.
CSR is here to stay. As technology leads to increased transparency and scrutiny of corporations, the incentive to be socially responsible will continue to grow. Balancing profit and purpose will increasingly become the aspiration of the business world. As will tying social responsibility with the core values and purpose of the business.
PARTNERSHIPS
Our partnership with global telecommunications major Ericsson goes back to 2015. As a technology leader, their commitment to solve social problems through technology has driven their CSR philosophy from the beginning. We have successfully executed interventions in education, vocational education and skill development, and healthcare where Ericsson has helped us achieve results through transformative digital solutions, from introducing ICT in classrooms in the remotest areas, to making Covid-19 testing possible during the pandemic on a much larger scale.
Herbalife has been our partner-in-change for over 12 years. Going by the brand's core value of providing healthy nutrition, thousands of children studying in our education centres spread over India have benefitted from the programme that evolved over three phases.
Businesses become successful by solving problems and providing practical solutions to customers. Interestingly, the readiness to identify and solve social problems is finding a place in corporate philosophy.
From my own experience, I would say that development organizations exist and create impact with the sole purpose of playing a role in solving social problems. In the process, they gather expertise and competency. This finds a strategic need for coherence between non-profits and companies in the realm of social responsibilities.
NUTRITION PROJECT
It will take a collective resonance between the corporate sector, civil society organizations, governments and the general public to create an encouraging environment for bringing sustainable change.
We concluded a nutrition project in the Banaskantha district in Gujarat in partnership with the PepsiCo Foundation, focused on the latter's strategic focus area. The project became a successful case study in reducing the incidence of anaemia in adolescent girls in the district by promoting locally available sources of dietary nutrition, and was then handed over to the state government. A similar project focused on maternal and child nutrition is now being implemented in Sangrur district of Punjab. The association with PepsiCo began during the Chennai floods of 2015 and has grown meaningfully over the years.

SBI Cards goes by its CSR mission: "to be a significant contributor in India's growth story, by undertaking innovative, technology driven and impactful programmes with underprivileged communities". The partnership flourished into creating access and widening the scope of primary health services innovatively through telemedicine, and creating model health centres in Nuh district in collaboration with the government of Haryana.
Many companies also see value in investing in the communities that are at the core of their businesses. Our decade-old partnership with a global manufacturing leader has centred around creating industry-ready engineers where they provide scholarships, internships and industry exposure to less-privileged youth of the country studying engineering in government colleges.
We have also partnered with Berger Paints' iTrain On Wheels Programme, an upskilling initiative aimed at honing the skills of painters by training them in contemporary techniques and enhancing their employability opportunities.
In Smile Foundation's journey of around two decades, what began as a small experiment has so far led to an experience of partnering with more than 400 companies. Many of these associations have been long-term, outcome-oriented and enriching. They include Airbus, ANZ, Avery Dennison, Mitsubishi Electric, Philips, S&P Global and Target International, among others, with the partnership going back anywhere between seven and 12 years. Employee volunteering has also been a high point of the partnership with a majority of the companies.
As we regularly exchange our learnings with organizations and think-tanks across the globe, I feel that CSR and social commitment will continue to find a place in the corporate sector's strategic plans. Moreover, the top leadership will more often go with conviction and belief. There is no better way to imbue social values not only in the organizational culture but also in the way businesses are conducted.
Going forward, we might also witness innovation in the areas of 'social business' and 'impact investment' as social commitment will gradually become more proactive than reactive.
Santanu Mishra is co-founder and executive trustee of the Smile Foundation.