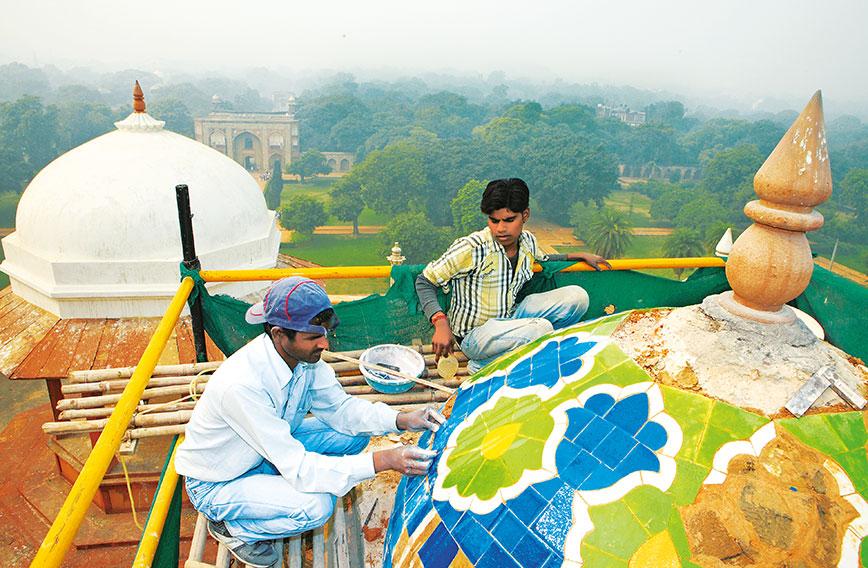 Restoration of Humayun's Tomb has created an urban asset in Delhi
Investing in heritage keeps the past alive with returns
By Ratish Nanda
Published: Feb. 13, 2023
Updated: Feb. 17, 2023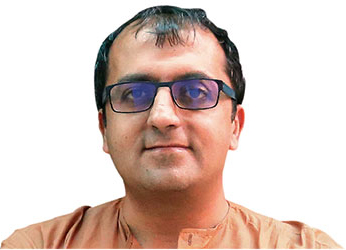 INDIA prides herself on being an ancient culture with diverse beliefs. A rich built heritage is a reminder of this pluralism. Preserving and passing it on to future generations should be a national endeavour in which companies see an opportunity for giving back to society.
Modern conservation also goes beyond cultural dividends to create urban assets that provide benefits and returns several times the investments made in them. The restoration of Humayun's Tomb in Delhi has led to a 1,000 percent increase in visitor numbers with the Archaeological Survey of India (ASI) recovering the costs incurred by the Aga Khan Trust for Culture (AKTC) to implement the project in under a year. This visitor growth has now sustained for two decades — demonstrating the enduring value of heritage sites.
Today, across the country are 3,693 monuments of national importance. Another 3,000 or so monuments, considered of local importance, are protected by state governments. More recently, several municipalities in urban areas have notified heritage buildings, which number approximately another 2,000.
These numbers pale when compared with those from countries elsewhere in the world. The UK alone protects over 650,000 heritage structures. The numbers are similar in Italy, Germany, France and the US. These countries have demonstrated how their built heritage contributes significantly to the economy.
It is no secret that the approximately 9,000 'protected' heritage buildings across India —from World Heritage Sites to roadside ruins — are almost all in urgent need of conservation. They need to be secured from encroachment and misuse and are crying out for sustainable activities that revive visitor interest in our national heritage.
This became a possibility when, in 2014, amongst permitted activities for CSR funding was added "protection of national heritage, art and culture including restoration of building and sites of historical importance and works of art; setting up public libraries; promotion and development of traditional arts and handicrafts".
In 1993, while placing Humayun's Tomb in Delhi on UNESCO's World Heritage List, the International Council of Monuments and Sites had made the designation conditional on the restoration of the 26-acre enclosed gardens. In 1997, on the occasion of the 50th anniversary of India's independence, His Highness the Aga Khan made a gift that allowed the Aga Khan Trust for Culture to undertake the garden restoration of Humayun's Tomb.

Apart from generating tourism revenue, the conservation of India's built heritage can fulfil multiple government objectives such as creating livelihoods for craftsmen, instilling a sense of pride in local communities in structures that are made functional such as temple tanks and baolis or those that can be put to use for community needs such as for primary schools and health centres. The possibilities are immense.
Traditional philanthropy in India has focussed on developing health and education infrastructure, environmental preservation, better opportunities for women and these were also the focus areas listed as permissible activities for CSR funds at the outset.
However, since 2007, the Nizamuddin Urban Renewal Initiative, a non-profit PPP project undertaken by the AKTC in partnership with the Municipal Corporation of Delhi (MCD), ASI, Central Public Works Department and the Aga Khan Foundation has demonstrated that strategically implemented heritage conservation projects can address multiple community needs such as health, education, sanitation, vocational training, urban and housing improvements, ecological restoration and economic opportunities.
Since the Aga Khan established the Aga Khan Trust for Culture in the 1980s, he has repeatedly stressed his belief that "cultural heritage can itself be a springing point for social and economic development, in the same way as agriculture, water resources, power supplies or transportation have traditionally been perceived. Even in settings of abject poverty, cultural legacies can become powerful catalysts for change…."
Thus the initiative in the Humayun's Tomb-Nizamuddin area of Delhi aimed to establish a model conservation effort for replicability across India. The effort has been supported by several independent trusts, foreign governments and companies. Funds for conservation have been received from Havells, IndiGo/InterGlobe Foundation, Hilti in addition to the Government of India and traditional donors such as the Tata Trusts and Ford Foundation, and international government agencies in the US, Norway, Germany and Australia.
With the support of multiple partners, over 60 monuments have been conserved. A site museum is now being built. Multiple socio-economic development programmes have been undertaken, including healthcare facilities accessed by over 700,000 individual patients. Over 3,000 young people have benefitted from vocational training. Malnutrition has been addressed. Landscaping of neighbourhood parks and similar urban improvements has been done. These have led to increased visitor numbers including several million visitors to Sunder Nursery since its opening in 2018 as well as an improved quality of life for residents of the Nizamuddin Basti.
Today, the World Heritage Site of Versailles in France attracts more visitors than the number of international tourist arrivals in India. This anomaly can be addressed if a significant number of national monuments and other heritage sites across the country are conserved over the next few decades.
As seen from the conservation of Humayun's Tomb and other monuments conserved in recent years, a majority of conservation costs go towards craftsmen's wages. It is worth noting that once conservation works are undertaken, no further investment is required for decades. Conservation efforts are also very visible and thus attractive to corporate donors. In the Indian context, conservation efforts must be coupled with socio-economic benefit programmes, environmental development and heritage awareness.
When the Government of India sought AKTC's assistance for the conservation of the built heritage, the Ministry of Culture offered a choice of 50 sites nationally. AKTC chose to work at Humayun's Tomb-Nizamuddin Basti on account of an earlier involvement with the site, its central location and the possibility of conservation efforts improving the quality of life of a large community living abutting the site. With a precedent established, corporate groups looking to support conservation efforts have plenty to choose from.
While the extent of available funding will determine the scale of a project, ease of access, grandeur, uniqueness and potential impact on the urban environment are some of the factors to be considered. In some cases conservation of historical school buildings, hospitals, courts or other public functions also results in a multiple and meaningful impact.
Conservation funds could also be aimed at reuse of historical buildings — much more energy efficient than building new ones. More recently, the ASI is more open to direct implementation of infrastructure at historical sites — site museums, toilet facilities, parking, film screening halls are some such facilities being planned.
Following the 1990s reforms and three decades of economic liberalization, deep-rooted systems have changed. Three decades later, there is hardly any sector untouched by reform and greater private involvement in steering the country towards development. Private banks, private hospitals, private universities today serve populations across the country. Similarly, private investment in building of roads, ports, airports, Metro corridors ensure our national infrastructure is setting standards for the world.
Yet, responsibility for conservation and management of our national heritage sites, public museums and even performance arts continues to be seen as the sole responsibility of government departments staffed with scarce human resources and government funding.
CSR funding for heritage preservation holds the potential to transform India's built heritage in a manner that the Heritage Lottery funding in the UK was able to achieve. CSR funds in India are estimated to be in excess of Rs 20,000 crore annually and even one percent of this going towards conservation or upgrading museums will have significant impact.
CSR funds could be utilized for engaging required multi-disciplinary teams to lead major conservation efforts, to curate and procure objects for museum collections, to provide modern exhibition design and site interpretation at both museums and sites, and upgrade our sites and museums to the most attractive in the world. Can private funds not be utilized to bring back significant Indian artefacts put up at auctions each month — as the Chinese have successfully done.
To mimic the impact of the cultural sector on creating employment, increasing revenue through tourism, instilling a sense of pride in local communities, amongst other national objectives, the government of the day needs to incentivize and prioritize private involvement in the culture sector.
India's heritage has the economic potential to contribute significantly to the country's GDP. This, however, will happen only with appropriate investments across the country.
Ratish Nanda is CEO, Aga Khan Trust for Culture.