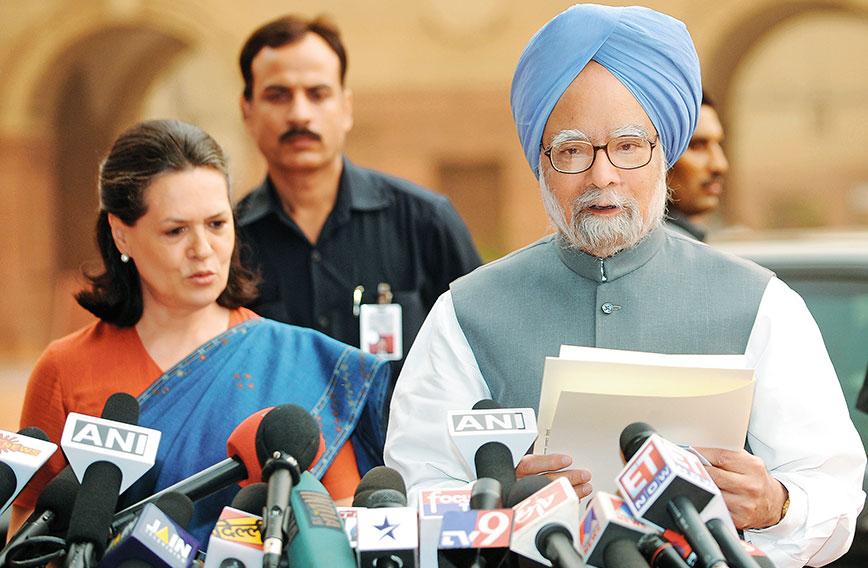 Sonia Gandhi and her National Advisory Council had been critical of corporate irresponsibility
Going from trusteeship to electoral trusts
By Sanjaya Baru
Published: Feb. 14, 2023
Updated: Feb. 17, 2023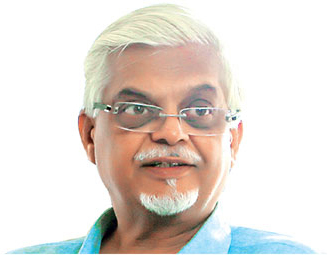 MAHATMA Gandhi called it trusteeship. It is based on the idea that the wealthy have an obligation to society and balance in nature. Responsibilities commensurate with their rights. "I am aware that some of our companies are doing creditable work. I compliment them. But we need more such inspiring examples." With these words, Prime Minister Manmohan Singh appealed to a gathering of business leaders at the annual general meeting of the Confederation of Indian Industry (CII), to "come forward in a much more substantial manner and engage extensively in activities which benefit society at large".
The prime minister's address to CII in 2007 set the stage for a major policy initiative that was defined as Corporate Social Responsibility (CSR). Dr Singh enunciated 10 principles of corporate social responsibility, that he dubbed his Social Charter. First, he said, "have a healthy respect for your workers and invest in their welfare. In their health and their children's education, give them pension and provident fund benefits, and so on. Unless workers feel they are cared for at work, we can never evolve a national consensus in favour of much needed more flexible labour laws aimed at ensuring that our firms remain globally competitive".
Then he went on to add, "corporate social responsibility must not be defined by tax planning strategies alone. Rather, it should be defined within the framework of a corporate philosophy which factors the needs of the community and the regions in which a corporate entity functions. This is not an imported western management notion. It is a part of our cultural heritage".
He urged the private sector to incorporate 'affirmative action' by providing employment to the less privileged, especially Scheduled Castes and Tribes and minorities, as well as to veterans from the armed forces. He then took a step further and urged business leaders to "resist excessive remuneration to promoters and senior executives and discourage conspicuous consumption. In a country with extreme poverty, industry needs to be moderate in the emoluments levels it adopts. Rising income and wealth inequalities, if not matched by a corresponding rise of incomes across the nation, can lead to social unrest".
The PM's Social Charter included regard for the environment, corporate resistance to corrupt practices, tax compliance, avoiding price fixation through cartels and oligopolistic practices and support for 'socially responsible advertising'.
When Dr Singh's Social Charter was made public, several business leaders protested, saying "the business of business is business" and not "social welfare" which, they argued, was the responsibility of government. Not surprisingly, corporate-funded media went ballistic and stern editorials were written criticizing the PM for imposing social obligations on corporates. Television channels ran discussions in which not only Dr Singh and his government but the 'political class' as a whole was mocked for not doing their work and expecting corporates to step in and undertake social responsibility.

When the media criticism became sharp I had to step in and let some know that almost all the elements of Dr Singh's Social Charter had in fact been suggested by none other than the then director-general of CII, Tarun Das. It was Das who suggested that the PM may consider putting some of these ideas out as his own at the CII meeting. He may have been trying to ingratiate himself with Sonia Gandhi and her National Advisory Council that had been critical of corporate irresponsibility. With the Left Front being a supporter of the Singh government, the Congress party also felt the need to be seen as being left of centre. It was, therefore, also fashionable for business leaders to show empathy for the less privileged.
Whatever the motivations and concerns that made the leadership of CII agree to place these ideas before the PM and have him, in turn, issue his Social Charter for business, Dr Singh readily agreed to lend his voice and weight to them. The idea of CSR came out of this. In its very last year in office, in 2013, the UPA government introduced a law to impose a CSR tax. With effect from April 1, 2014, the Companies Act made it mandatory for companies of a certain turnover and profitability to spend two percent of their average net profit for the past three years on CSR.
It is a moot point whether or not CSR has achieved its objectives or not and, more importantly, whether companies have adhered to the letter and spirit of the policy. Many companies have done more in letter than spirit and have found ways to evade this tax while appearing to undertake CSR activity. More to the point, almost all the other elements of Dr Singh's Social Charter have been forgotten. While CII regularly reports the 'affirmative action' undertaken by the corporate sector, it is not clear to what extent the employment of SCs, STs and minorities has increased.
Indeed, in recent months there is growing concern about rising inequality and the deterioration in the wage/profit ratio in favour of profits. Companies have become cash-rich even as organized sector employment lags and wages remain static.
If, on the one hand, the corporate sector is reneging on CSR commitments, it is perhaps also because of a new burden being imposed on it by the Narendra Modi government in the form of what may be dubbed CPR — Corporate Political Responsibility. The Gandhian idea of 'trusteeship' and social responsibility has been distorted and is now interpreted as corporate obligation to contribute to political parties through what are called 'political trusts'.
The Association for Democratic Reforms (ADR), a non-governmental organization tracking Indian democratic practices and trends, has recently reported that as much as 72 percent of total donations made to electoral trusts, amounting to Rs 352 crore, has gone to the ruling Bharatiya Janata Party in 2020-21. The Congress party received only Rs 18.44 crore. Many regional parties secured marginally more than the Congress.
The difference, however, between CSR and CPR is stark. While CSR is now a legal obligation, and the corporate sector has found ways to evade and avoid it, CPR is being imposed using mafia-like tactics. Business leaders will whisper to you how a certain minister browbeat a CEO or a business baron to cough up money for his political party. Strong-arm tactics are in play. Political parties in power are able and willing to deploy any means to ensure that corporates contribute funds.
"You are creating an environment of fear!" The late Rahul Bajaj, among the tallest leaders of Indian business, told Home Minister Amit Shah at a business leaders' gathering. The reference was to what former Finance Minister Arun Jaitley used to refer to as 'tax terrorism', during his days in the political opposition. However, such fear has since been spread through other agencies of the state aimed at ensuring businesses cough up cash and demonstrate their CPR.

If CSR had become an important source of funds for NGOs engaged in social development, welfare and other socially relevant and useful activities, CPR has become a source of electoral campaign finance with a quid pro quo attached. Companies that refuse to offer financial support to political parties in power are inviting trouble that ranges from tax raids to criminal investigations.
If CSR was based on the Gandhian notion of 'trusteeship', CPR sustains cronyism. Big financiers get big benefits. If CSR gave birth to thousands of NGOs across the country, CPR has empowered the dominant political party at the national and regional levels.
Sanjaya Baru was media advisor and official spokesman of Prime Minister Manmohan Singh's UPA-led government. He is currently a writer and Distinguished Fellow at the United Service Institution of India