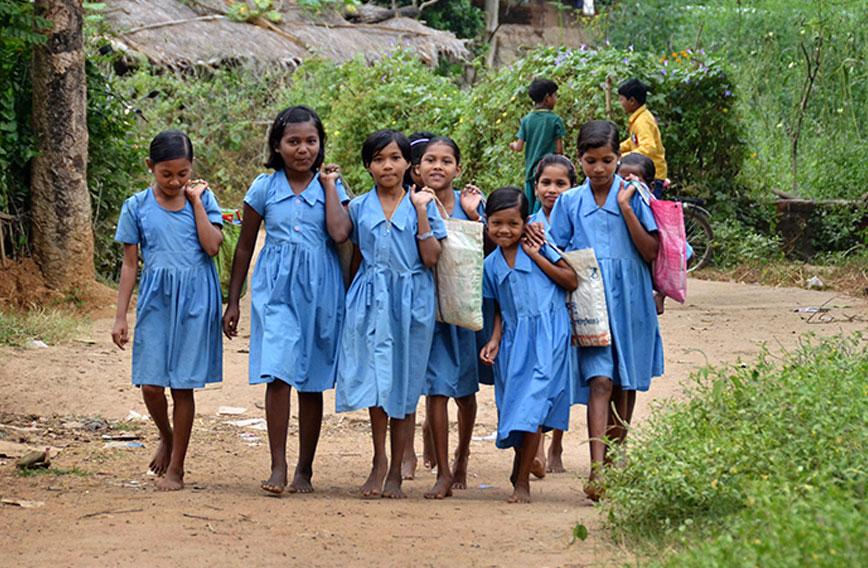 Saviours of learning are at the grassroots
Published: Dec. 27, 2021
Updated: Dec. 27, 2021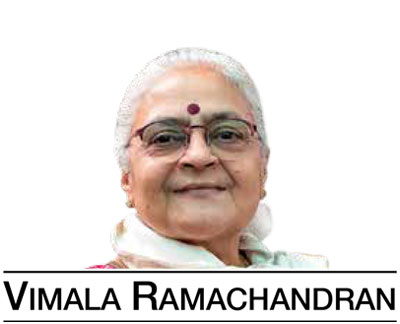 The COVID-19 lockdown has had a devastating impact on children in pre-schools, anganwadi centres and schools. There has been huge loss of learning, lack of access to nutrition in the absence of mid-day meals and psychological and social trauma for both children and parents. Teachers, on the other hand, have suffered loss of livelihood if they are in private schools or on contract with the government.
Several studies like the ASER and Oxfam reports have highlighted the dire situation in both rural and urban areas. Where relief has come, it has been from NGOs working at the grassroots. Many of these organizations are small ones whose contribution has gone unsung. They have been effective in reaching out to children at home and getting teachers to ensure that at least some learning takes place in informal classes in the open.
Agragamee in Odisha, the India Education Collective in several states, Bodh Shiksha Samiti in Rajasthan, MV Foundation in Andhra Pradesh, to name a few, have actively engaged with parents, teachers and children. In Chhattisgarh, volunteers have worked closely with the state government to facilitate outdoor classes for children in small groups. Similar reports have trickled in from parts of Uttar Pradesh, Bihar, Tamil Nadu, Odisha and a few northeastern states.
Organizing and working with teacher collectives to help them reach out and work with children has also been a popular strategy. For example, the India Education Collective organized eight teacher collectives in UP during the second COVID-19 wave. The collectives have made it possible to assess the health of teachers and provide them with virtual training sessions. Worksheets and learning materials have also been provided to children. Similarly, the Azim Premji Foundation has also worked intensively with teacher collectives in many states to reach out to children and parents.
The important question before grassroots NGOs has to do with their very survival. Since the dawn of the Sarva Shiksha Abhiyan as a comprehensive and integrated scheme and later the Samagra Shiksha programme, the space for NGOs in education has been shrinking gradually.
It is state governments that are partnering NGOs. States like Odisha, Andhra Pradesh, Meghalaya, Telangana, Chhattisgarh and Tamil Nadu are working with grassroots NGOs to improve teacher-training and introduce new pedagogic practices.
Alongside, availability of funding for grassroots NGOs working with children and in schooling has been shrinking at an alarming rate.
At the start of the pandemic lockdowns, education was not viewed as a priority — relief, support to displaced migrants, oxygen supplies and basic healthcare took precedence. Six months down the line, the plight of children not attending school and having no access to a smartphone or a computer, started being discussed. As survey results came out, the cumulative learning loss, nutritional impact and emotional/mental health of children became more apparent. Large urban-based NGOs did not have the bandwidth to respond and it was rural grassroots NGOs that stepped in.
Even before the pandemic struck, entities like the Tata Trusts stopped funding grassroots NGOs as they preferred to work directly on the ground. They were among the few national funders who prioritized education for several decades. Changes in the FCRA guidelines and norms have also affected small NGOs who used to work in collaboration with a nodal/larger NGO that had the capacity to get FCRA registration and manage all the paperwork.
Working with children from pre-school to secondary level has never been easy. The primary role played by NGOs was one of supporting and encouraging the participation of all children in government schools, mobilizing and training school management committees or parent-teacher committees, providing supplementary and after school support to children, managing libraries and supporting principals and schoolteachers. This requires intensive work on the ground and human resources. The NGOs not only need to pay field staff, they also need to prepare materials that can be used by teachers and children.
Yet, large donors insist on minimizing personnel cost without realizing that work in education involves personnel. Salaries of teachers, trainers and similar expertise is not 'management' but actual field costs. Over the years, the demand to reduce 'personnel' cost without any understanding of what education actually entails has also been a huge blow to grassroots groups.
This issue has not been adequately highlighted by the NGOs themselves or by federations of NGOs. Working in the education space or in child development is impossible without people on the ground. Teachers, teacher-educators, pre-school educators, cooks and support staff are essential. When donors insist on minimizing personnel costs, NGOs then resort to producing teaching-learning material or providing other material inputs. But even the best workbook or teaching-learning material is useless unless there is a teacher who can use the material to work with children face-to-face and in small groups.
The hype about online-learning or hybrid models has been challenged with recent information (for example, the ASER 2021 report) on access and, more importantly, the ability of small children to engage with learning through a smartphone. The architect of the National Education Policy (NEP) 2020, Dr Kasturirangan, has said that direct interface between teachers and children is critical and extremely important in the early years of schooling. The NEP 2020 also reinforces the importance and pivotal role of teachers in the lives of children.
Therefore, donor agency policies favouring printed material and online models goes against the very grain of meaningful educational processes.
NGOs working on early childhood development and school education face huge challenges today. These include making up the learning loss, enrolling dropouts in school, providing bridging support to children to enable them to 'catch up' with their age appropriate grade competency, promoting accelerated learning and foundational learning. Above all, ensuring food security to children from the most deprived sections of society requires active collaboration between the government and grassroots organizations.
Online education is not the answer. What children need is face-to-face interaction, small group learning, love, care and encouragement. International management consulting companies cannot do any of this and they do not have the economic incentive to work with the poor. Yet, unfortunately, the fashion among state governments is to sign PPP contracts with them. I am left wondering — when will they ever learn?
Vimala Ramachandran is an educationist.