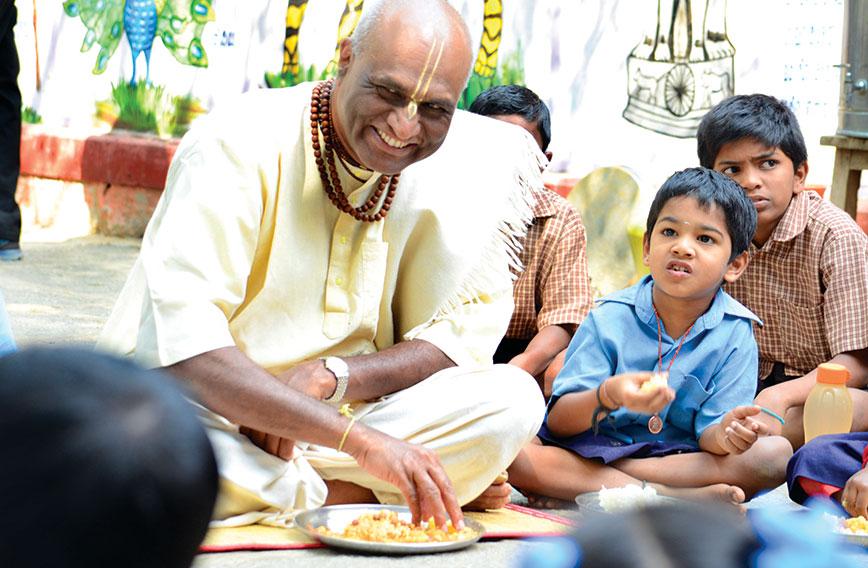 Akshay Patra's involvement in school midday meals is one of the finest examples of public-private-partnerships
A lot to learn from NGOs in school education
Published: Dec. 27, 2021
Updated: Dec. 27, 2021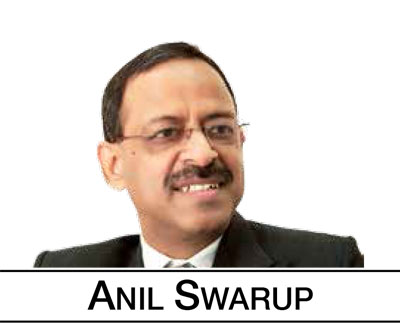 When I was transferred to the School Education Department in 2016, hordes of 'advisers' descended to tell me what afflicted school education in the country and how it could be better managed. There were examples given from all over the world — Finland, England, Holland, Scotland, New Zealand and Iceland. When I asked one of the advisers whether they had the opportunity to look within India, I drew a blank.
Hence, I decided to take a look around the country. I travelled to 23 states during my initial phase as Secretary, School Education and Literacy. Some of the interior areas were chosen to assess what was happening in the hinterland.
The first two districts on my list were Bastar and Sukma in the state of Chhattisgarh. There was also an opportunity to travel from Pune to Goa by car, stopping on the way to look at schools in rural areas. The journey from Srinagar to Leh by road, not taking the national highway, was indeed a fascinating one. These visits enabled me to appreciate what was and what wasn't happening in the country in the context of school education.
However, the biggest outcome from my travels was the fabulous homegrown models of school education that were flourishing in the interior areas. These had the potential of being scaled. Unlike the 'imported' models of school education, the homegrown ones did not require proof of concept. In many cases they were being replicated. Hence, they could easily be scaled.
Another aspect that struck me was that the success of most of these models was based on public-private partnerships (PPPs) between state government agencies and NGOs. This also made me appreciate the role of civil society organizations in improving the quality of school education.
I recall walking into a government primary school unannounced. It was the lunch-break and I had the occasion to eat the mid-day meal. The quality of food was incredible. There were all sorts of stories (most of them negative) going around about the mid-day meal scheme but here was an example of delicious and nutritious food being served.
Arriving at the state headquarters, I inquired about it and I was informed that a civil society organization, Akshay Patra, was the agency responsible for the high quality of food. I was blissfully unaware of it. I was soon to fly down to the headquarters of Akshay Patra in Bengaluru to see how the government could assist in expanding delivery of such meals to more districts. This was one of the finest examples of a PPP in the social sector. Soon elaborate plans were put in place to scale the operations of Akshay Patra. It was a win-win for all the stakeholders. Hence, it happened and continues to happen.
110 MODELS CHOSEN
Consequent to my visit to the states, 110 successful models were picked up. Those NGOs that were associated with the rollout of these models were invited to Delhi and, over a period of six days, an attempt was made to ascertain how success was achieved in making it happen. Apart from other factors, what was common amongst all these success stories was the intense and meaningful association between NGOs and state governments.
However, most of them were not operating on scale. The task now was to facilitate their scaling. This was done through regional and state-level workshops in which 24 selected models were widely publicized.
Thus, Sampark Foundation that was doing exemplary work in Chhattisgarh under the inspired leadership of its chairman, Vineet Nayar, scaled its operations in a number of other states. Akshara Foundation, led by its dynamic chairman, Ashok Kamath, was impacting learning outcomes in some districts of Karnataka. It not only expanded its domain within the state but expanded outwards to states like Odisha.
Aditya Nataraj and Manmohan, founders of the Kaivalya Foundation, took their good work well beyond Rajasthan where they had tasted success in improving learning outcomes. Humana People to People had successfully demonstrated how they could mainstream out-of-school children in Haryana. They now moved into many more states. They were much better placed, as compared to government officials, in reaching out-of-school children and their parents. Raj Gilda's Lend A Hand moved beyond the city of Pune to other parts of the country giving a new and purposeful dimension to vocational training in partnership with respective state governments.
PPPs IN MUNICIPALITIES
On another front, NGOs were partnering municipal corporations to prove that such PPPs could bring about a qualitative change in delivery of school education. Organizations like Muktangan and Peepul's Foundation were doing seminal work in Mumbai and Delhi respectively. They leveraged existing school infrastructure and added enormous value through their interventions that centred primarily around improving the quality of teaching. The fact that the municipal corporations they were working with, were willing to expand this partnership reflects the success of these organizations.
These are just a few of the many NGOs that are working in conjunction with state governments to improve learning outcomes. These organizations need to be encouraged. There is a lot to learn from what they have already achieved and the potential they have.
In fact, after my retirement from government service, a foundation, Nexus of Good, was set up to highlight and promote the work of such organizations. The idea is to explore how their work could be seen, understood, appreciated, replicated and scaled even further. Hundreds of such examples are available on the Nexus of Good portal www.nexusofgood.org.in.
NGOs don't merely play an important role in the field of education, they do so in the health sector as well. When we were designing and then implementing the Rashtriya Swasthya Bima Yojana (RSBY), a paperless and cashless health insurance scheme for the poorest of the poor in the country, interactions with NGOs helped us appreciate the ground reality.
GROUND REALITIES
A large number of government schemes fail due to their disconnect with ground realities. Unlike most government servants, NGOs interact with beneficiary groups much more intensely because that is their bread and butter. During the course of implementation of this smart card-based scheme, the role of NGOs became even more critical on account of their phenomenal outreach.
The World Bank described the RSBY 'as a model of good design and implementation with important lessons for other programmes in India'. This couldn't have happened without the support and participation of the NGOs. RSBY has now morphed into PMJAY (Prime Minister's Jan Aarogya Yojana) with many more features and much larger coverage. NGOs continue to play an important role in the spread of the scheme. It is difficult to visualize an effective penetration of the scheme without engaging with NGOs.
The problems pertaining to the social sector are too huge to be tackled by the public or private sectors alone. Hence, it was surprising that the new National Education Policy (NEP) made just a passing reference to the role of NGOs. The NEP missed a stratagem.
This was perhaps on account of the distrust between entities in the public and private domains. This also explains the unfortunate statement made by the National Security Advisor about civil society organizations as the "new frontiers of war" that "can be manipulated to hurt a nation's interest". A strong and sweeping statement indeed by someone who occupies an important position in the government.
What a number of us fail to appreciate is the fact that efficiencies can come from private entities and scale from the public domain. If mutual distrust is reinforced, the hiatus between the public and the private will grow whereas it is imperative for them to come together. This gulf needs to be bridged. It should be done in the interest of the country. It can be done because it has been done. There is so much good that is being done on either side of the 'fence.' This fence needs to be broken. The collaboration of the good on either side can be transformative as has been demonstrated in the examples given above.
There is some good news as well. The Department of Company Affairs is in the process of setting up a web portal to bring all stakeholders (Central government, state governments, CSR funding agencies and NGOs) on a single platform so that they can 'marry'. Organizations like the Nexus of Good Foundation, are working assiduously to highlight exemplary work that can be replicated and scaled through PPPs in the social sector. All this augurs well for the future.
Anil Swarup is a distinguised IAS officer now retired. He is the author of Ethical Dilemmas of a Civil Servant.