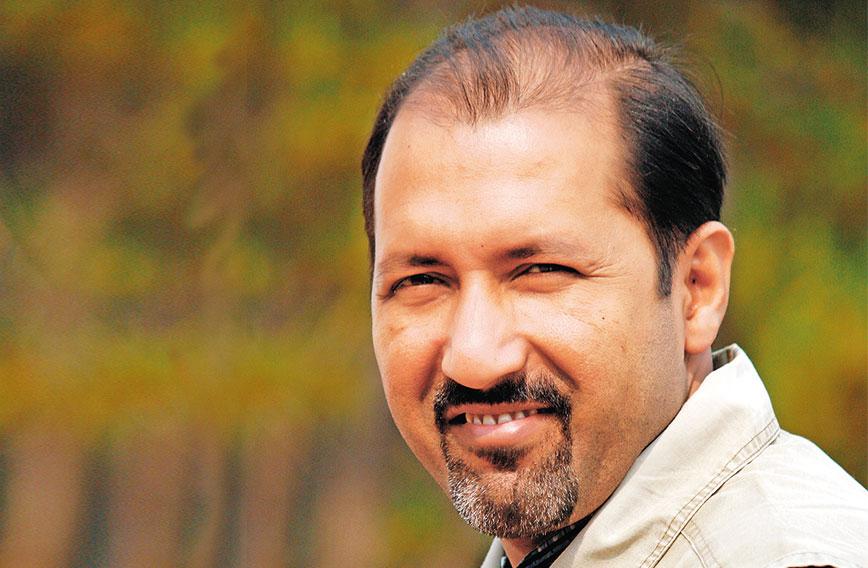 A gentle crusader for justice, better governance
By The Praxis Team
Published: Jun. 22, 2021
Updated: Jun. 22, 2021
ACTION Aid's Praxis Institute for Participatory Practices was designed to specialize in participatory rural appraisal, a catchphrase that propagated the idea that development must be bottom-up and participatory.
From the very beginning, conceptualizing the vision of Praxis was a young man who had just completed his master's in rural management from the Indian Institute of Rural Management, Anand, Gujarat in 1997. That young man was Anindo Banerjee.
Over the next two and a half decades, Anindo dedicated himself to the cause of social justice, equity and accountable governance through the use of participatory approaches. Even today, many identify him with Praxis and Praxis with him. The organization's vision of a world without poverty in which every person has the right to participate in decision-making and live a life of dignity and choices was the vision of its founding members.
Anindo, just 47 when the virus took him away, was one of those few people who saw participation as an infinite possibility, not just as jargon. He believed that structural inequities, especially of caste and gender, were the biggest obstacles in making participation possible. He embodied the patience and conviction necessary to make social inclusion through participation a reality. His patience and conviction were intrinsic to his philosophy.
Anybody who has ever interacted with Anindo has one striking memory — of his gentleness and his smile. This infinite gentleness and cordiality was tempered by his empathy for all human beings, especially those who were marginalized by various unjust practices and systems.
Anindo was a leader. When you asked Anindo a question, he would ask a few pertinent questions in return, which would make you think. He was not one to do things for you, no matter who you were. He would empower and encourage you to do things by the simplicity of his faith in you.
Anindo influenced policy-making space in Bihar through his untiring efforts, finding ways of making governance accountable and inclusive. Significant mention must be made of his contribution to the formulation of entitlement-based district planning for the Bihar government, which was acknowledged by the erstwhile Planning Commission.
In 2006 he helped bring out an Alternate White Paper after Nitish Kumar's party came to power, charting issues of development and governance in the state. He developed community report cards for a range of issues. He contributed to a critical analysis of state budgets from the perception of Dalits, children and women. He spoke about the redistribution of land and explored ways of strengthening community-led child protection mechanisms to simplify the process of registering caste certificates. His role will go down in the history of Bihar and of participatory governance.
Under him, the Praxis team created the first-of-its-kind model of a district-disaster management plan which converted into the Disaster Ready website - a GIS-enabled system to help plan, implement and monitor disaster-preparedness. Another contribution includes the participatory formulation of state action plans on child marriage for several states including Bihar.