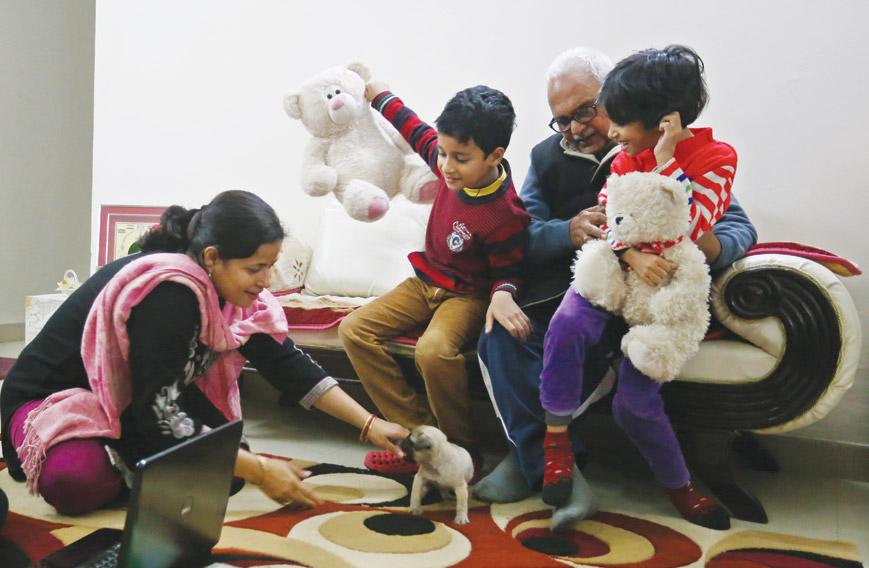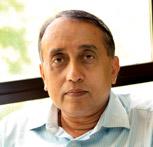 MATHEW CHERIAN
In Indian cities, the number of elderly without children feeling insecure and seeking help has been rising. Police records reveal that in Delhi this number has jumped three times in the last 18 months. The source of anxiety and fear are local goons, builders and even their own children — by trusting them many parents have come to grief. The Mumbai Police helpline for senior citizens receives over 80 calls a day. In Hyderabad, constables do the rounds with newspaper hawkers each morning to keep a tab on the elderly.
In Bengaluru and Chennai, where HelpAge India runs helplines for the elderly, the police are busy locating senior citizens living alone on account of increasing attacks on them. Delhi and Kolkata have now launched police verification schemes for domestic helps working with the elderly. In Chennai, the police have introduced bicycle patrolling in the evenings while in Pune they visit the elderly once a week to lend an 'empathetic ear'. However, the culture of empathy is yet to permeate the rank and file and looking after older people in this manner is a formidable challenge.
The helpline set up by HelpAge gets hundreds of calls from senior citizens suffering serious neglect and rejection by their abusive, unaccommodating children. The elder abuse report from HelpAge also indicates that one in three elderly persons living in cities faces abuse at the hands of their own children. The abuser is mostly the son in the family and not the daughter-in-law, as commonly perceived.
Older people living in rural and remote areas are combating poverty and marginalisation and difficult social conditions. Those living in slums are economically most deprived and socially marginalised, constituting a large segment of the urban poor. Children from rural areas are migrating to the cities, leaving their parents behind. In many villages in Jharkhand and Chhattisgarh, families regularly migrate to Punjab and Haryana, and other areas for work. Older parents are thus left alone in their homes with nobody to care for them.
We have been looking at ways to improve intergenerational solidarity.There are several instances of facilitating mutual contact between the two generations fairly successfully. Contact within the family units has proved even better, resulting in more positive attitudes towards the elderly.
Likewise, Corbin et al (1989) have reported that a seven-day interaction programme promoting visits to the elderly in the fifth grade curriculum with special focus on art, dance, music, poetry, history and language generated a more positive attitude among children about elders. The authors observed that the attitudes were maintained for almost a year after the programme. According to gerontologist Olejnik and Larue, in similar programmes, adolescents' attitude towards older people became less negative. It is observed that in families where children and their grandparents live together, the quality of their communication and consequent emotional bonding benefits both.
In this context, Glass and Knot (1982) have suggested three important ways through which children's attitude could be changed, that is:
l Through discussion with peers
l Through direct experience with attitude objects
l Through increased information and knowledge
There were activities in the classroom focusing on students' awareness of the elderly and the process of ageing, role play simulation exercises and so on. In one 90-minute session, senior citizens visited the school, in the second session the children visited the seniors' centre, and in the third session small gifts were exchanged followed by mutual interaction. The fourth session was devoted to painting and music. The fifth was a reminiscing group activity to discover activities and values each group had in common with the other. Topics of interaction were pets, lack of independence, good times, and so on.
The sixth session was a performance by Ripe and Ready Players in which seniors sang on various aspects of ageing with other seniors and students as audience. This was followed by small group discussions on various aspects of ageing and staying active. The seventh session, titled 'Informal Sharing', was devoted to experience-sharing to "deepen their friendship and knowledge about each other". The eighth session — Farewell Picnic — was used to end the programme of mutual learning and knowing in which the students' parents joined in and talked about their experience of the programme.
HelpAge has been using all, and in some cases some, of these models based on availability of time in our classroom programme in schools to see that children and grandparents remain in touch. Very often, this interaction sensitises both generations and we hope in future children will take care of their parents and evolve a more caring India. It also provides an opportunity for children to do social service at a young age and will be a stepping stone for the future.
How does all this sum up for the future? One of the best geriatricians in the country, Dr AB Dey at the All-India Institute of Medical Sciences, says, "The body has to break down and it is a natural process but I have seen that grandparents who are with their grandchildren are much healthier and happier than others with nobody around." It is a testimony of the strength of intergenerational love, which is pure.
The census reveals that India's elderly constitute more than 100 million, but living arrangements have shown a reduction in numbers within the family. Across India, elderly parents are not living with their grandchildren. In the changing scenario, we need to create new systems for care for the elderly.
Initially, it was felt the responsibility of looking after the elderly was the family's. The UPA government passed a law, the Maintenance of Parents Bill, 2007, and indicated that in case of complaints by parents the son or daughter could be penalised. In one stroke, the State passed on its responsibility to the family, washing its hands off. There is no sustained State effort to take care of the elderly. The very same Bill indicated that there will be one old age home for indigent elderly in every district. Till date, not a single such home has come up in any district of the country. There were to be tribunals in every district but they have been set up only in the metros.
It is high time the government implements measures to protect the elderly and instil the values of inter-generational love, for when love is lost between parents and children then all is lost to lucre. We need to wake up as a nation before it is too late.
Mathew Cherian is CEO of HelpAge India