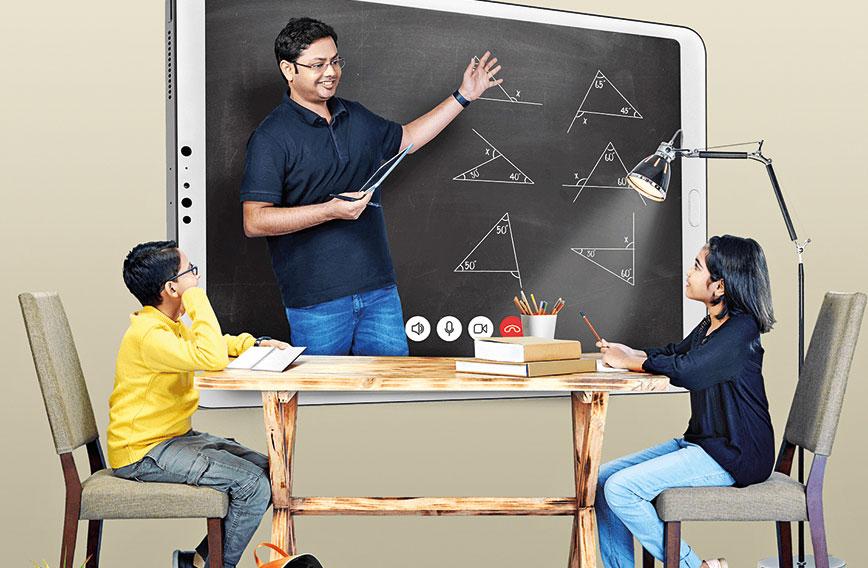 Children and adults are learning via Zoom and WhatsApp
Business in Songbola times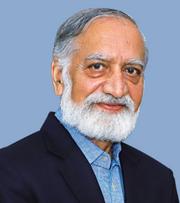 KIRAN KARNIK
Business in Songbola times
COVID with its lockdowns has resulted in many changes, challenges and opportunities. From the viewpoint of technology, it has given a tremendous boost to digitization. Homes have seen a huge increase in "digital consumption", with work, school and college classes, ordering of goods and services, social interaction and entertainment moving to an only (or mainly) online mode. Small businesses have had to adopt the digital mode to survive, and big enterprises have had to accelerate digitization plans to stay competitive.
Much of this, though, is more of the same, rather than altogether transformational. What is new is a new breed of technology-enabled entrepreneurs who have grasped the opportunities opened up as a result of the pandemic. For them, tech is only a tool, but a necessary one.
The commonest of these is probably the home chef. During the lockdown, many with an interest in cooking (or in the food business) began to sell their dishes to others in their housing society or in the immediate neighbourhood. Technology played a role in two ways: accessing recipes or cooking directions, especially for exotic dishes, via YouTube; and using the medium of the mobile phone for marketing and receiving orders, as also to receive payments. WhatsApp was generally used to circulate photographs of their cuisine and to get orders, while Paytm — or its equivalents — were the commonly-used mode for payment.
Anecdotal information indicates a huge spurt of such business as homemakers sought some occupation amidst the lockdown, and others — especially those separated from their families — wanted a break from daily cooking, and everyone looked for variety in taste and cuisine (as also the chore of cooking). Some were immensely successful in this hobby-become-a-business, and so were born many hundreds or thousands of entrepreneurs.
Meanwhile, those already in business found technology useful for expanding their market. A small fish stall in Chittaranjan Park in Delhi used the mobile to promote its wares ("today we have mud crabs", with a photograph attached), and began to take orders. By aggregating these, the owner was soon able to deliver at low cost and in a few hours: not just locally, but even to the distant suburb of Gurugram. Beginning in the days when no one willingly risked going to a market for purchases, the fish-seller was able to build and retain a clientele — thanks to technology — even after people began to move around. Here was an entrepreneur who transitioned into a techpreneur.
Like the fish-seller, many others moved their work from in-person to online. This includes academic tutors and those running tuition classes, as also other kinds of teachers like music teachers. Classes were now via a tech platform like WhatsApp or Zoom. Others discovered a big increase in demand for fitness, drawing and painting classes, not just for children – driven by parents desperately looking for ways to keep children occupied – but also amongst all the home-bound and bored adults. Teachers across professions found that such classes could be delivered well through online mode. While academic and coaching classes have long been online, this has been a rare mode for individual tutors, and even rarer for non-academic trainers. Many of them have now made this a business, and teachers have become techpreneurs.
Platforms like Urban Company now provide many other services, including those of electricians, plumbers, carpenters, and cleaners. In all these, the work necessarily has to be in-situ. However, in the case of services like a beautician or hairdresser, the normal mode was for the customer to travel. Given the fear of going out and the need to avoid groups, platforms offer "home delivery" of these services too. Self-employed individuals in these professions have now joined the fray, using tech for online marketing, appointments and payments, etc., creating new techpreneurs.
An earlier-rare, now-common use of technology is for online consulting with a doctor. A few platforms did exist earlier, which provided a choice of doctors, and online appointment fixing followed by consultation. Now, individual doctors are doing this on their own, generally using WhatsApp.
Amongst the interesting innovations is a tech-enabled music game. This involves creating a page with a grid of song titles with the singer's name and distributing this in advance to the participants. A copy of each assigned or numbered page is retained by the conductor/disc jockey. For the actual game, he goes online via Zoom and plays random songs one by one. Those who have the song on their page tick it. This is akin to the familiar game of Tambola, with song titles replacing numbers, and prizes for fast five, any line and full house. Anyone who completes a line, etc., messages the DJ via WhatsApp. To confirm, he checks the correctness with a copy of the particular person's page that is with him. The game, appropriately named Songbola, enables participants to be virtually together, while physically distanced — sometimes across continents! It is becoming a popular game for virtual parties — combining music, excitement and fun, with just a whiff of gambling thrown in. This tech-enabled game has few techpreneurs yet, but will doubtless catch on, especially as it enables participation from anywhere.
Technology is now beginning to benefit low-income and minimally skilled people too. One example is the collaboration of Swiggy (the food delivery platform) with the Prime Minister's Street Vendors scheme (SVANidhi). Through this, Swiggy has on-boarded 35,000 street food vendors and is getting them registered with the food safety authorities (FSSAI). This will open up a large market for many of them. Further, under SVANidhi, which provides a loan of `10,000 to street vendors, a million of them are now being given training in digital payments using QR codes on smartphones — through the Main Bhi Digital drive. Clearly, techno-entrepreneurship can extend to all economic levels.
There are many other examples and more will emerge, especially for the self-employed and gig workers. Techpreneurship is here, and will continue to blossom.
Kiran Karnik is an independent strategy and public policy analyst. His recent books include eVolution: Decoding India's Disruptive Tech Story (2018) and Crooked Minds: Creating an Innovative Society (2016). His forthcoming book is on India in 2030.