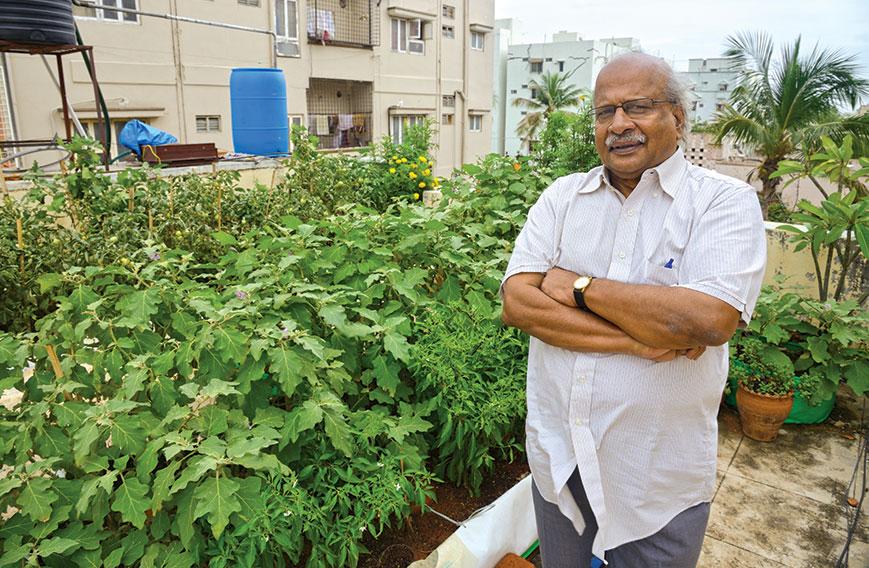 Civil Society News, Hyderabad
When plants and trees need water how much are they really asking for and when and how should it be delivered? Figuring that out can mean a good chance at cracking a diverse customer base in rain-fed, water-starved parts of India where orchards, flower beds and vegetable gardens all cry out for more efficient irrigation.
K.S. Gopal of the Centre for Environment Concerns (CEC) has designed a system that is more efficient than drip irrigation because it is subterranean and delivers moisture to the roots of plants.
He says he has done it by talking to farmers, using practical science, and, most important of all, by observing what plants communicate about their water needs at different times in their lifecycles.
Gopal calls his technology SWAR or System of Water for Agricultural Rejuvenation. He already has paying customers for SWAR and Rs 31 lakh of business has been booked by CEC since January. It expects to do Rs 1 crore as turnover in the course of the year.
Gopal has received two significant global awards, which recognise SWAR as an innovation. The commercial possibilities are many. Clients have so far mainly been farms but the government has shown keen interest and entry into the national greening programme could mean exponential growth for the business — for instance the National Highway Authority of India wanting to grow trees along the roads it builds. One of the awards gave Gopal working capital of half a million dollars. It has subsidised the operation and so it is difficult to figure out profits clearly. But as the business grows it will be transferred from CEC to SWAR Technologies. and then numbers will be clearer.
Gopal, 64, is a serial social activist. He is one of the founders of the Deccan Development Society and when he moved on ...