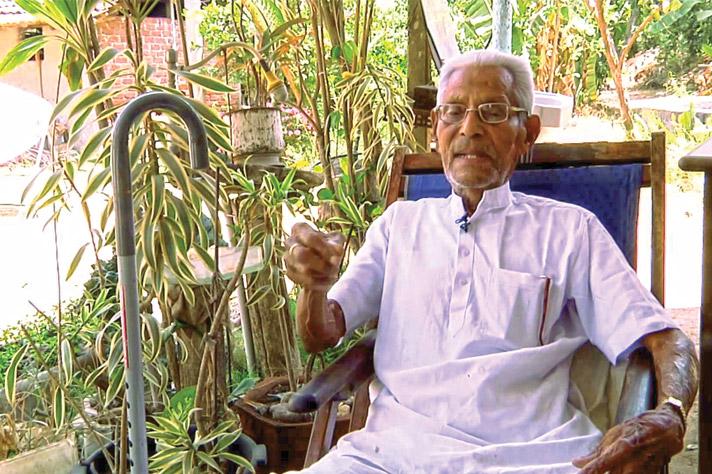 Bhaskar Save's farm was the best in the world
Bharat Mansata, Kolkata
Published: Dec. 02, 2015
Updated: Sep. 28, 2016
Bhaskar Save was the acclaimed 'Gandhi of Natural Farming', who inspired and mentored three generations of organic farmers. Masanobu Fukuoka, the legendary Japanese natural farmer, visited his farm in 1997 and described it as "the best in the world, even better than my own farm!"
When he passed away at the age of 93 on 24 October, he left behind a 14-acre orchard farm, Kalpavruksha. It is located on the Coastal Highway near Dehri village, district Valsad, in coastal Gujarat. The nearest railway station is Umergam on the Mumbai-Ahmedabad route.
Kalpavruksha is a food-forest natural farm. It has trees, crops, weeds and rich soil, and is a net supplier of water, energy and fertility to the local ecosystem rather than a net consumer. It is an outstanding example of natural farming.
Over the years, Kalpavruksha has become a sacred university for many, as every Saturday (Visitors' Day) brings numerous people. They include farmers from all over India, agricultural scientists, students, senior government officials, city folk, and occasional travellers from distant lands, who have read or heard of Save's work.
If you asked this farmer where he learnt his method of natural farming, he would say humbly: "My university is my farm."
About 10 acres of the farm are under a mixed natural orchard of mainly coconut and chikoo (sapota) with fewer numbers of other species. About two acres are under seasonal field crops cultivated organically in traditional rotation. Another two acres are a nursery for raising coconut saplings that are in great demand. The farm yield is superior to any farm using chemicals, while costs are minimal and external inputs almost zero.
COOPERATION IS ALL
About 20 steps inside the gate of Save's farm is a sign that says: 'Cooperation is the fundamental Law of Nature' — a ...