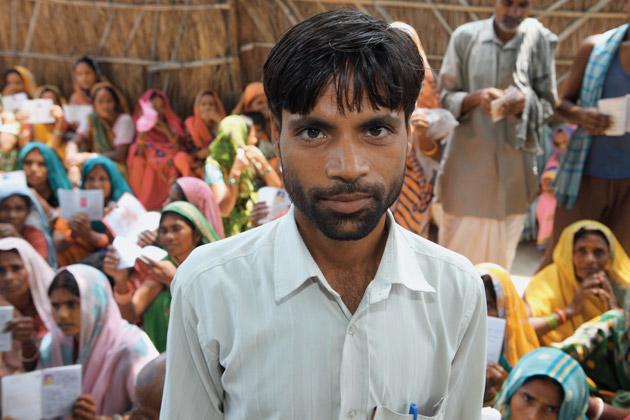 Umesh Anand
At 27, Sanjay Sahni is an unlikely messiah, but that is what he has become to hundreds of villagers in the Kurhani block in the district of Muzaffarpur in Bihar. It has all happened in the short span of a year, beginning with a chance search on Google for rural work entitlements promised by the government.
Thanks to Sanjay's gutsy initiative, the villagers of Ratnauli now get the 100 days work they have been promised by the government. More importantly, they also get paid – even if the money arrives in their post office savings accounts a few weeks late.
The villagers have job cards and have learnt to ask for their money when earlier they would be given a pittance and turned away by contractors.
Like so many young men in Muzaffarpur, Sanjay migrated to the big cities to earn a living. He went to Jaipur and learnt to be an electrician. He ended up opening a stall on a pavement in Janakpuri in west Delhi.
On his trips back home to Muzaffarpur he would hear people complain that they didn't get work under the National Rural Employment Guarantee Act (NREGA). Some were given work, but were not paid their dues.
Sanjay would listen to these complaints and return to the life he had moved on to in Delhi. Then one day in August 2011 he sat at a computer in a cyber cafe opposite his stall and typed 'NREGA Bihar' into Google.
It was one of those crazy things done on an impulse. Sanjay dropped out of school in Class 7 and knows very little English. Before that day in August 2011, he hadn't used a computer. But someone had told him, "Google se poocho aur sub kuch pata chal jata hai. (Ask about anything in Google and ...