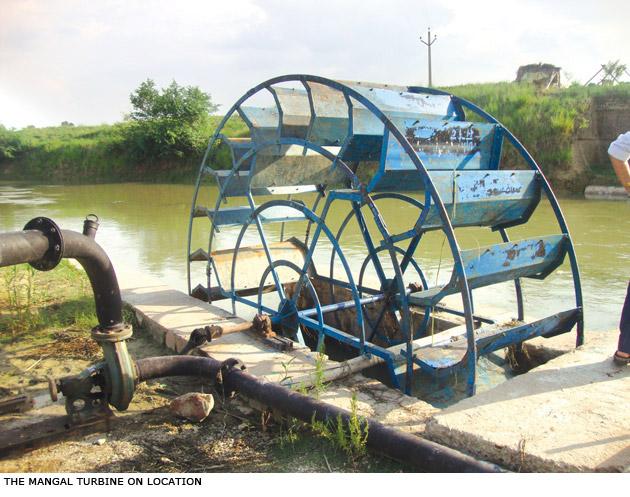 Bharat Dogra
In 1987, Mangal Singh, a marginal farmer, invented a turbine that could lift water from a stream flowing through his village, Bhailonilodh in the Lalitpur district of Uttar Pradesh. Through a network of pipes the water was directed to farmers' fields ensuring they could irrigate their crops if the rains didn't turn up.
Mangal Singh's turbine is an amazing invention because it doesn't need a drop of diesel or a spark of electricity to run unlike conventional lift irrigation systems that depend on diesel pump sets.
Mangal Singh isn't an engineer. He is a simple farmer who saw a problem and decided to resolve it. Lalitpur in Bundelkhand is a drought-prone district and farmers like him face crop failure if it doesn't rain as scheduled. The region has plenty of rivers and rivulets. But farmers who want to tap this water have to spend money buying diesel pump sets. Such expenses hike their cost of production. Mangal Singh's turbine that can be rigged up with local material is the answer.
His turbine is a giant wheel mounted on a steel shaft. Two bearing blocks fixed on the ground support the turbine. The steel shaft has a gearbox that can increase or decrease the speed of the wheel. It also has a pulley and a centrifugal pump that can lift water. The machine is easy to operate. There is a valve made of wood or steel that can open or close the turbine. It can be made in different sizes.
The turbine has other uses ...