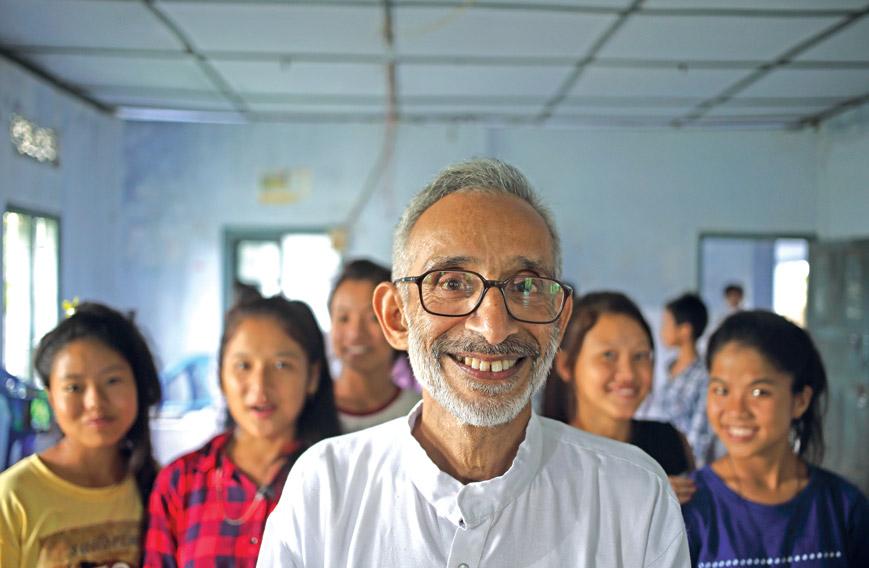 Sathyanarayanan Mundayoor, who is Uncle Moosa to his library volunteers in Arunachal Pradesh
Life coach in library
Whether it was because of a Malayali fascination with the Himalayas or just a young man's urge to do something different and exciting with his life, Sathyanarayanan Mundayoor turned up in Arunachal Pradesh in 1979 and never went back. You could say it was his destiny.
Now 65 years old and known as Uncle Moosa (and sometimes Uncle Sir), he is the cheerful inspiration for the Lohit Youth Library Network, which is a special effort to promote books and a sense of community at the same time.
Schools, such as those run by the Vivekananda Kendra where he was employed, had libraries. But in 1998 Uncle Moosa decided to place them in the midst of communities so that they could be vibrant and impactful in ways beyond the dictates of a school's curriculum.
Young tribal girls and boys could then discover not just the joy of reading but also learn to express themselves though storytelling, staging skits and recitation. In addition, the libraries could create social awareness with special programmes on Women's Day, Environment Day, Forest Day and so on.
The first community library was set up at Etalin in the upper reaches of the Dibang Valley. The Etalin library wound up in two years and the library network grew in Lohit district, which has in recent times been split into three separate districts. There are now 13 libraries — some dormant, some active, some in between. Resources are short and so these are mostly small setups with a limited number of books and periodicals.
It is not necessary for them to be large. The library network is meant to reach out to villages and towns that dot Arunachal across the rambling and diverse topography of the state. Small works better in such conditions. Different parts of Arunachal are often ...