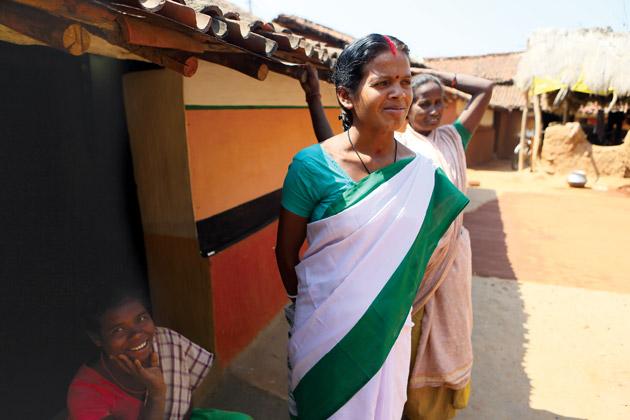 A partnership reduces child, maternal mortality
Civil Society News, Seraikela, Jharkhand
Published: Oct. 13, 2015
Updated: Feb. 06, 2016
At 18, Sonam Purti is a very young mother in the village of Bundu. Her baby girl is just a few months old and she is full of apprehensions. With every day of motherhood come challenges big and small. Not only does she have to overcome the rigours of childbirth and the changes in her body, but she also has to get used to meeting her baby's needs.
Sonam had a serious scare in the first week after the delivery in December. The baby stopped suckling and her temperature dropped. In infants, these symptoms can be deadly. Immediate interventions are needed, but for mothers like Sonam in remote villages trained medical help is hard to find. The result is that each year in rural India a large number of infants die in the first few weeks after they are born for want of institutional care and timely interventions.
Sonam, however, was plain lucky that Priyanka Purti was on call. Priyanka could be just about any other woman in the villages of Jharkhand, but with this difference – she has been specially taught to identify and deal with the signs of ill health in a newborn.
Priyanka was quick to recognize what was happening to Sonam's baby and did the few simple things needed like keeping the baby warm in a wrap and feeding her breastmilk from a bowl a little at a time. Very soon the baby was back to normal.
Priyanka is called a Sahiya in her village and she is part of the state of Jharkhand's rural healthcare outreach. The interventions she used to save Sonam's baby were learnt in two and a half years of training and intensive guidance under a project called MANSI or ...