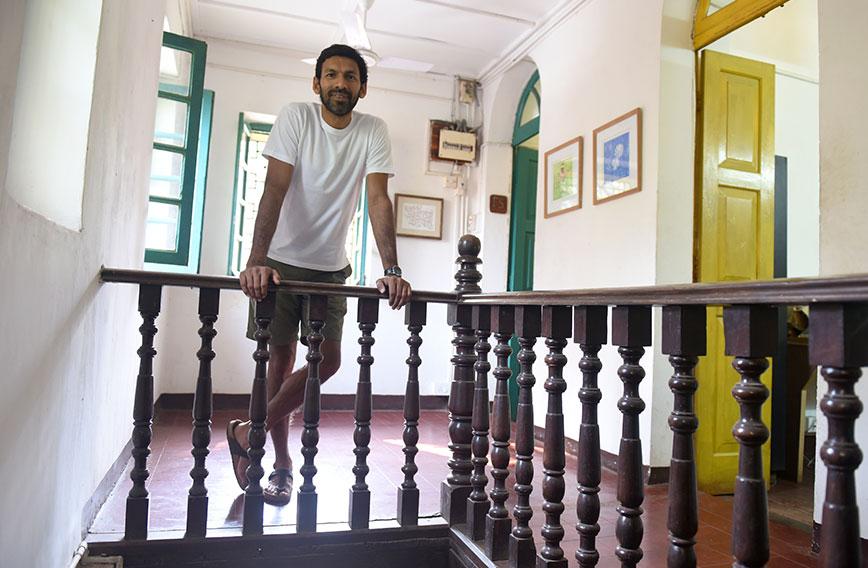 Raya Shankwalker, honorary secretary of the Goa Heritage Action Group | Photograph by Sagun Gawade
Goa heritage: Mapping beautiful old homes
Derek Almeida, Panaji
Pulished: Feb. 04, 2019
Updated: Feb. 07, 2019
Goa is practically littered with mesmerising houses and government buildings that hark back to 450 years of colonial rule. So great was the dominance of western architecture in shaping urban and, to some extent, rural landscape that local architecture was completely overwhelmed. But thanks to the efforts of the Goa Heritage Action Group (GHAG), about 60 houses, known as Raj-Angonn or courtyard houses, with basic plans based on indigenous ideologies that pre-date the arrival of the Portuguese have been listed.
Research conducted by GHAG focused on understanding the arrival of the courtyard in Goan architecture, documentation of these houses and creating awareness of the culture and heritage associated with them.
Elaborating on the survey of these houses, Raya Shankhwalker, honorary secretary of GHAG, said: "There has been so much prominence of Indo-Portuguese architecture that in many ways we have lost track of vernacular heritage. The courtyard houses of Goa are a unique form of climate adaptive architecture. Our intention is to create a visiting circuit because locked up in these houses is a wealth of art and artifacts which have been relegated to the fringes for far too long."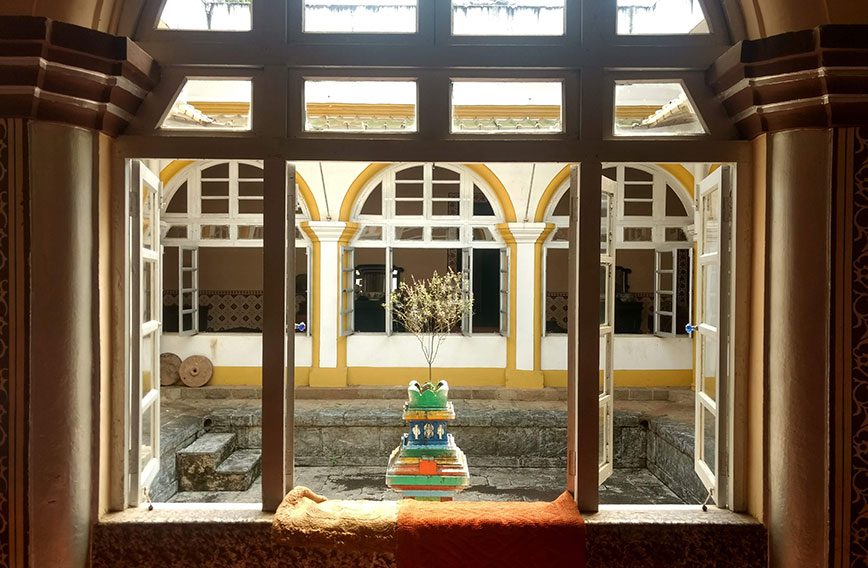 Window into the past: Some courtyard houses predate the arrival of the Portuguese | Photograph by Sagun Gawade
Many of these houses may have been built during the Portuguese time while some of them may have a history that predates the arrival of the Portuguese. However, the basic plans could be centuries old even though the embellishments do have certain western influence.
"The key reasons for surveying and documenting these houses is that it is a part of Goa's heritage and we were keen to show how Goa has an indigenous architectural style that predates the Portuguese," said Shankhwalker.
According to a study paper by Arpitha ...