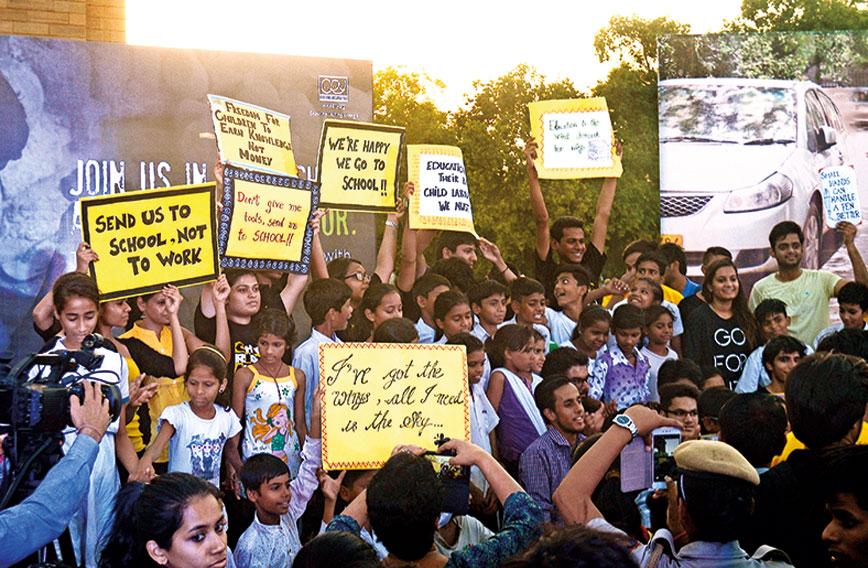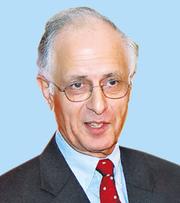 Arun Maira
SOME students in Classes 11 and 12 in elite urban schools turned to me for counsel a few months ago. They were distressed by widening economic inequalities in India and the world, and the continuing deterioration of the natural environment. They had created an online forum, The Youth Policy Collective, some 80 strong and growing, in several Indian cities, to get the voices of young people heard in policy circles. What inspired me was that, while their cohorts in school (and they too) were busy with preparations, such as SATs and college counsellors, to study in colleges in the West, their hearts were here. They had three questions for me. One, how could they learn new ideas to shape policies that would make a difference? Two, how should they expand their voluntary, student-led movement for change? Three, how could they include other young Indians, who were not as privileged as themselves, in their movement?
The cliché that the future belongs to youth who must be in the vanguard of change is sterile. Children are pushed in front by their elders, with slogans and cute placards, to tug at emotions, because it is their future, and demand that their elders give up their old ideas. My young friends are not satisfied with this token role. They want to learn what role they can play in the formation of new ideas.
During the long pandemic, my spirits have been lifted by many young people forming movements for change. Many had stepped out to physically assist with distribution of food and medicines. Many also took the opportunity to meet on Zoom, to analyze the systemic problems that had become so visible and search for new ideas. For example, young alumni of the new Indian School of Public Policy created a forum, Samavesh, in which students and thought leaders have met every Sunday evening for over 70 weeks now.
I have listened to hundreds of speakers around the world during the pandemic, which I could not have if I had to fly around to seminars as I used to. Like many during the pandemic, I too have been infected by "zoomitis". Weariness, when it comes, is not from the numbers of meetings, but their lack of richness, and the repetitions of the same old ideas. Fortunately, while locked-in at my study in Gurugram, Zoom has also enabled me to tap into the energy of many youth-led movements for change around the country.
Another group of remarkable young people in Punjab has created a movement, which commenced before the pandemic and has grown through it, to assist youth to become change agents in their local communities. They convene meetings in community places, such as gurudwaras and local schools, which are now attended even by senior government functionaries. Their movement is entirely voluntary: no offices, no big budgets. They have also created a learning forum, Sanjhi Sikhya, for young change-makers to introspect and develop their capacities for systems thinking and deep listening.
The Indian School of Democracy (ISD) has launched the first cohort of its 'Good Politician' programme on August 15, Independence Day, this year. Many young Indians aspire to lead change. ISD's young founders have created a learning process for them. Their thesis is that democracy cannot be limited merely to electoral politics, which has been corrupted around the world by money and 'party politics'.
Real democracy is people using their own power to make changes in their localities, not becoming dependent on representatives in distant Parliaments. Good politics is the art of helping people to harness their own power to bring about change in their own villages and towns. The ISD's models of good politicians are catalysts for change within their communities and localities, and not 'netas' competing for people's votes, rallying them with powerful promises.
What inspires me about these young leaders of movements of young Indians for change is:
Their humility, and refreshing open-mindedness and willingness to learn.
The rigour with which they manage their learning: they are vast readers of serious texts, Western and Indian, and have pointed me to many excellent books on philosophy, politics, economics, and governance that I had not read.
Their determination to bring about change. They are young, and they have the stamina to run a marathon, which a process of transformative change always is.
Their commitment to their own self-development as catalytic leaders of change.
Their deep interest in bottom-up people's movements for change, rather than the scaling up of large organizations; and also the role models they admire — Gandhi, rather than Bezos.
India is approaching the 75th anniversary of its independence. Have we met our "tryst with destiny" that Jawaharlal Nehru said we would on August 15, 1947? Have we achieved "Poorna Swaraj", that Mahatma Gandhi said was every Indian's birthright, when every Indian, rich or poor, Hindu or Muslim, Brahmin or Dalit, man or woman, can have all three freedoms­ — political, social, and economic?
In a world "not broken up into fragments by narrow domestic walls; and where every mind is without fear and every head is held high", in the memorable words of Gurudev Tagore, who also wrote our national anthem?
My young friends say we are far away from our founding visions. We became distracted along the way by markers of "India Shining": goals of five-trillion-dollar economies and India as a huge market for foreign brands, while most Indians do not have decent incomes nor minimal social security; visions of Indian multinationals and entrepreneurs becoming billionaires very fast, before every Indian has access to healthcare; world-class scientists sending rockets into the universe, before every child has access to a good education.
But I have hope: my young friends give me hope. They are like little fireflies who, with their own little lights, are creating change in the world around themselves, and inspiring millions more fireflies, like themselves, to rise together and create a better world for everyone.
Arun Maira is author of A Billion Fireflies: Critical Conversations to Shape a New Post-pandemic World